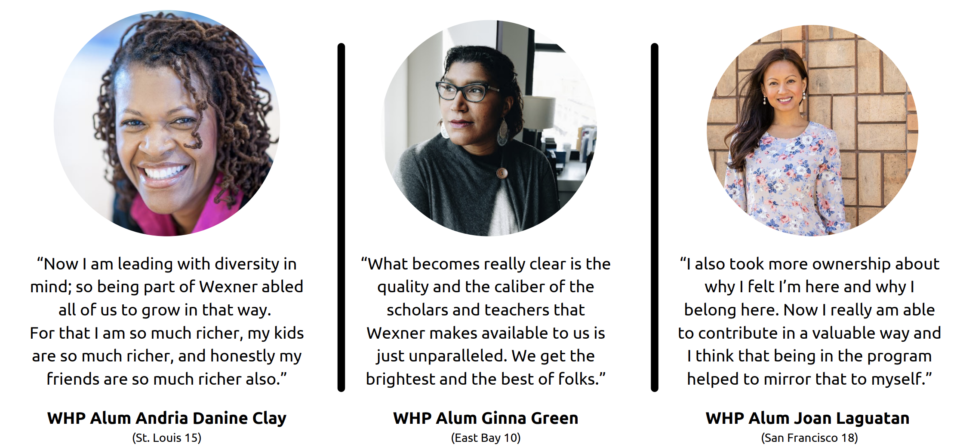 We are thrilled to announce that the Wexner Heritage Program will engage its first ever cohort of Jews of Color in New York beginning in the summer of 2023. Thanks to the generosity of UJA-Federation of New York, in partnership with The Wexner Foundation, we will gather a group of outstanding volunteer leaders who will have the opportunity to benefit from the Foundation's extraordinary adult Jewish learning and leadership program.
What is the Wexner Heritage Program?
The Wexner Heritage Program expands the vision of Jewish volunteer leaders through intensive study of Judaism, Jewish history and leadership. Our more than 2,300 Alumni exemplify the deepened commitment, vision and impact that the Wexner program enables.
What is the Wexner Heritage New York City JOC Cohort?
The Wexner Foundation's core values include diversity and inclusion. Accordingly, the Foundation has committed to addressing racial inequity in the Jewish community. This effort includes an ongoing, rigorous internal learning process, and it also applies to our programming. As one significant step to fulfill that commitment, the Foundation, in partnership with UJA-Federation of New York, has launched this cohort of the Wexner Heritage Program to make a significant impact on leadership development among Jews of Color (JoC) in New York City. The Wexner Heritage New York JOC Cohort will enable the development and support of outstanding JOC volunteer leaders from Jewish communities in the New York area through a two-year immersive Jewish and leadership learning experience.
Who are we looking for?
Outstanding individuals engaged in Jewish organizations, synagogues, and community life.
Ideal candidates identify as Jews of Color, are between the ages of 30 and 45, have strong leadership capacity, and are located in New York City, the five boroughs, Long Island, and Westchester County.
Because of our deep commitment to Diversity and Inclusion, we are seeking candidates from all sectors of the New York JOC community, who hold a broad range of community and denominational affiliations, volunteer positions, and identities.