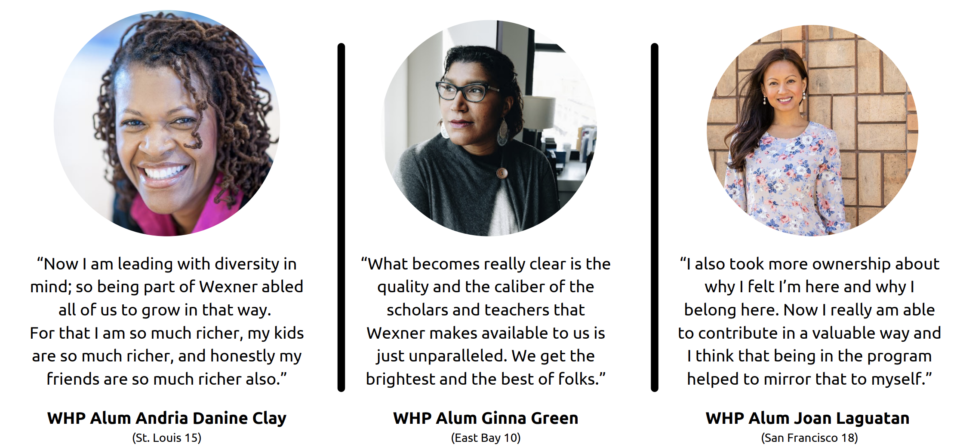 We are thrilled to announce that the Wexner Heritage Program will engage its first ever cohort of Jews of Color in New York beginning in the summer of 2022. Thanks to the generosity of UJA-Federation of New York, in partnership with Leslie and Abigail Wexner and The Wexner Foundation, we will gather a group of outstanding volunteer leaders who will have the opportunity to benefit from the Foundation's extraordinary adult Jewish learning and leadership program.
What is the Wexner Heritage Program?
The Wexner Heritage Program expands the vision of Jewish volunteer leaders through intensive study of Judaism, Jewish history and leadership. Our more than 2,300 Alumni exemplify the deepened commitment, vision and impact that the Wexner program enables.
What is the Wexner Heritage New York City JOC Cohort?
Co-created by and for Jews of Color, the Wexner Heritage New York JOC Cohort will enable the development and support of outstanding JOC volunteer leaders from Jewish communities in the New York area through a two-year immersive Jewish and leadership learning experience.
Who are we looking for?
Outstanding individuals engaged in Jewish organizations, synagogues, and community life.
Ideal candidates self-identify as Jews of Color, are between the ages of 30 and 50, have strong leadership capacity, and are located in New York City, the five boroughs, Long Island, and Westchester County.
If you are unsure whether someone identifies as a Jew of Color – we invite you to have that conversation directly with them before you nominate them. 
Because of our deep commitment to Diversity and Inclusion, we are seeking candidates from all sectors of the New York JOC community, who hold a broad range of community and denominational affiliations, volunteer positions, and identities.
We will be accepting nominations on behalf of others as well as self-nominations this year.
Who will manage the Cohort?
Under the direction of Wexner Heritage Program Director Rabba Yaffa Epstein, we have engaged Tonda Case as educational coordinator of the cohort.
More info about this new initiative, including a recording of the "Expanding Conversations" Town Hall Panel about the cohort, is available here.
NOMINATIONS
If you are nominating someone else – please gather the following required information about your nominee(s) before filling out the form: Name, age, email address and phone number(s) and why you think the Wexner Heritage Program would enhance their leadership potential in your community.
If you are self- nominating– you will be asked to provide: Your name, age, email address and phone number(s) and why the Wexner Heritage Program would enhance your leadership potential in your community. We will also ask for a reference of someone who can speak to your volunteer leadership experience.


All nominations are due October 29, 2021.