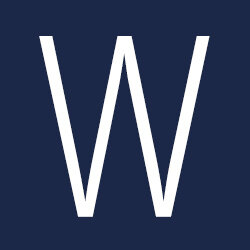 Location: New York, NY
Joined in: 2010
Angie A.
Director
Wexner Heritage Alumni and Summits
Angie A. is the Director of Wexner Heritage Alumni and Summits. Previously, Angie founded, ran (and then sold) an international jewelry business that manufactured in Israel and wholesaled fine designer jewelry around the world for 22 years. Upon graduating from the Wexner Heritage Program (MetroWest 08), Angie was moved to devote more of her life to giving back to the Jewish world. She joined the Wexner Foundation staff in 2010 as Director, Wexner Heritage Alumni, to help galvanize the already tremendous work of their alumni. Angie has built up platforms, venues, and opportunities for our 2,100 Heritage alumni to network and cross pollinate (both online and in-person), to continue their high-level Jewish and leadership learning, and to invigorate their dedication to the far-reaching communal work in which they already engage. Angie's personal/lay involvement in the Jewish world centers on learning and kiruv. Along with her husband Norman (also a Wexner Heritage Alum), she regularly hosts Shabbat minyans, seudot, and learning in her home on Manhattan's Upper West Side – the gatherings are unique in that they are trans-denominational (#trichitza), bringing many people together from across the spectrum of Jewish life. Angie serves on many committees and on the board of Romemu, a shul dedicated to a Judaism that opens body, heart, mind and spirit to experience greater compassion, courage, and joy in our lives. She also serves in an advisory capcity to BASE Hillel and Hadar, and is an avid bicyclist and supporter of Hazon. Angie has a BA in English from Yale University and three adult children: Zohar, Ari, and Shira.