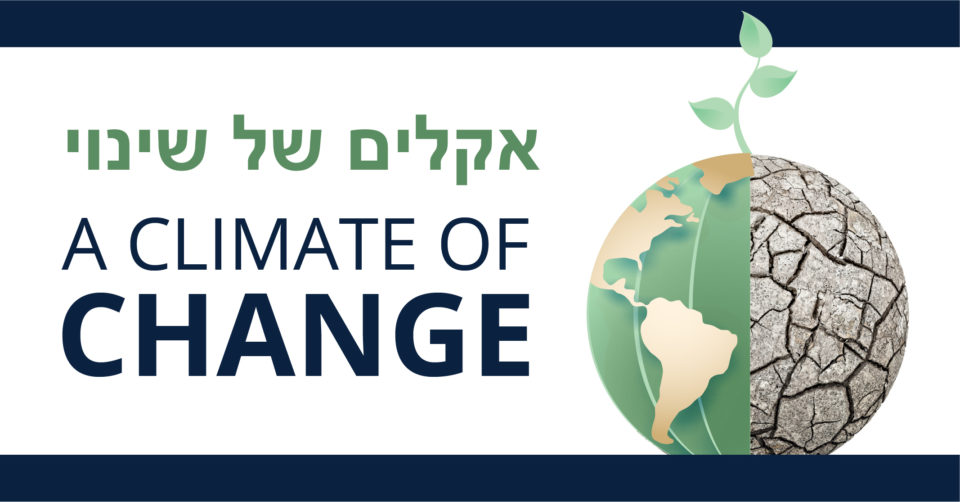 Join us for a year-long series "Aklim shel Shinui," a Climate of Change. We will explore why, to use PM Bennett's words, the climate crisis is B'Nafshenu, at the core of our being – an immediate and existential threat, not only to Israel, but to all of us – and, more urgently, what we can do about it.
The Aklim shel Shinui Series also serves as a lead up to our next Wexner Summit, launching November 13-15, 2022: a Summit on Climate. Both the online learning and the summit aim to augment a Climate of Change, galvanizing our alumni network to pursue the adaptive and systemic changes needed to avert the worst anticipated outcomes of climate change. More information on the Summit on Climate will be forthcoming. To register your interest or help in planning, contact Angie Atkins.
Join the zoom call here.