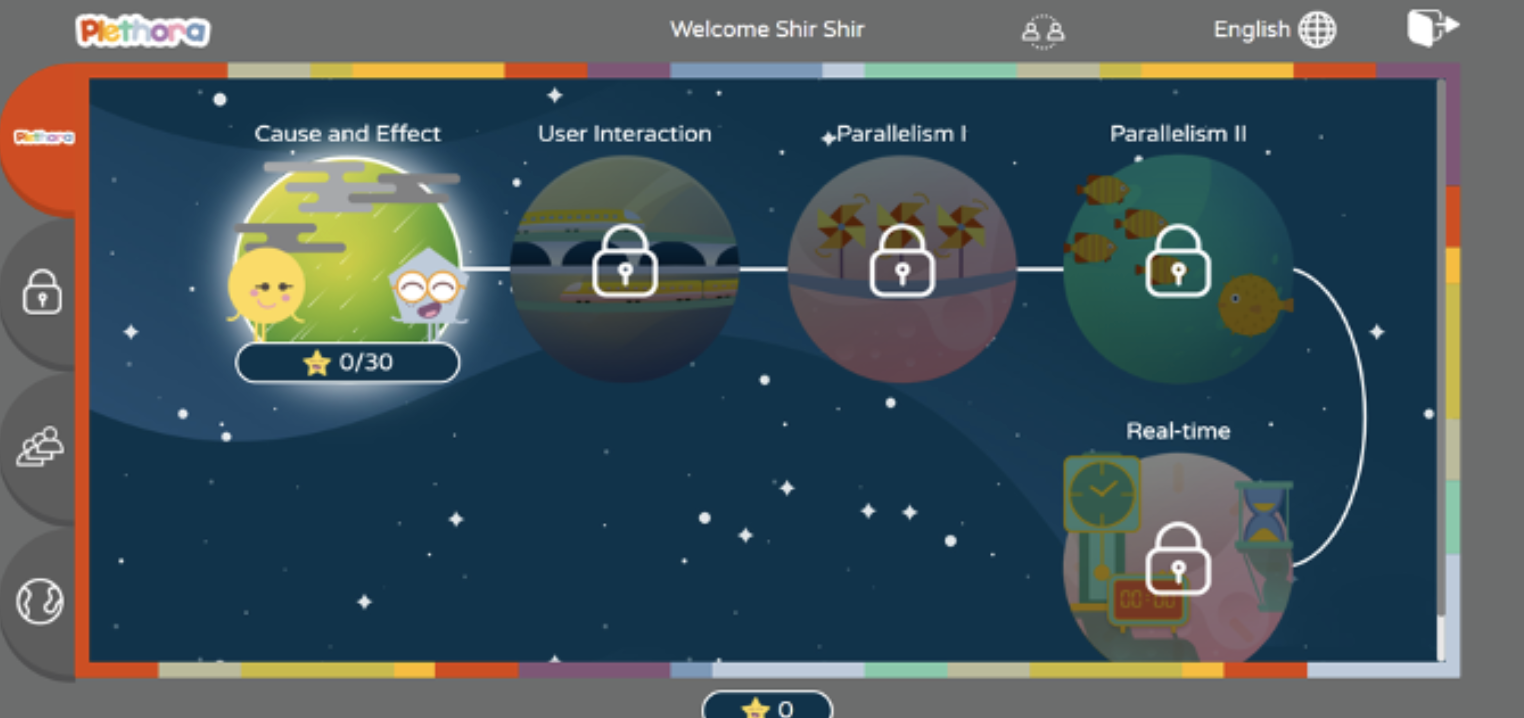 You surely remember this familiar scenario: A fifth-grade math teacher starts a lesson by writing a few math problems on the blackboard and then solves them by himself explaining the steps he takes. Sometimes he calls one of the students to come over and try to solve the problem (while the rest of the students watch in boredom or fearing they will be called next). That situation does not encourage all students to develop their logical skills and come up with appropriate solutions to the mathematical problems presented to them.
Instead of this pretty common scenario, students can learn now with an interactive game called 'Plethora'. In 'Plethora', students are led to solve computational problems using a friendly visual interface developed with game-like environment pedagogical approach, and that way they acquire essential logical skills.
'Plethora' was designed to help teachers from all disciplines teach 'Computational Thinking,' one of the crucial skills of the current hi-tech industry and workforce of the future. The learning virtual space was developed thanks to collaboration between the Center for Educational Technology (CET) and the Department of Computer Science at the Weizmann Institute in Israel. It was chosen by the Israeli Ministry of Education for all students in the 4th-9th grades during the Covid-19 pandemic lockdown.
Plethora, along with many other game-like environments educational solutions, was developed at CET's  accelerator, MindCET. CET is a non-profit organization located in Israel, and over the past five decades has promoted innovative learning by developing many solutions that integrate pedagogical innovation, relevant content and advanced technologies for the Israeli educational system. MindCET was established in order to develop Ed-tech solutions that offer alternatives to the existing structures.
CET has invested in game-based learning for many years, and this belief just grew stronger with COVID-19. This senior organization is coming out of this time period with new insights about game-based learning as a significant concept in learning processes. We witness the disruption of one of our core products: the textbook. As digital learning environments become more complex, rich and engaging, learning relies less on textbooks.
Research shows that games include essential learning processes that can increase students' engagement and motivation and make them truly fall in love with educational-related learning. Learning through play is perceived as effective since it is based on natural learning, enabling educational goals, skills and abilities to be achieved. Moreover, children prefer playful environments over educational ones. Given the importance of play, playful experiences need to be considered as potential learning experiences, driven by self-motivation and interest.
Within this concept there are two terms we should keep in mind: game-based or game-like learning and gamification. There are significant differences between the two when it comes to how they are used and how they affect students. While gamification uses engagement-excitement elements of games and of gambling for educational solutions (budges, points, pathways, leaderboard, etc.) game-based or game-like learning is a playful pedagogical approach that integrates the learning elements of games such as exploration, inquiry or problem-solving which reinforce and facilitate learning processes to take place.
Learning through play is based on four pedagogical approaches (Paniagua, A. and D. Istance for the OECD, 2018):
Storytelling: Games are based on a narrative form. A good story can achieve long-term involvement, provides a general framework and encourages creative thinking.
Constant assessment: students become aware of their progress as they get feedback, respond and adapt the challenges.
Problem solving: Children value games because they're "hard fun." They use a variety of problem-solving skills (exploration, strategic thinking, collaboration, decision making and more) as the challenge and difficulty are raised.
Experiential learning: This is often achieved by incorporating learners' experience and real-life topics into the narratives and challenges of these game-like tasks.
Here are some more examples of game-based learning developed at CET:
Feed the Monster
A joint venture of Apps Factory, CET and IRC – The International Rescue Committee developed for Syrian refugees. Many Syrian children have endured multiple traumas and high levels of stress, affecting their ability to learn. Syrian refugees, who are attending school in a new country, are often being taught in a language they do not speak or understand. These complexities and others stress the urgency for finding innovative, scalable solutions to this education crisis. 'Feed the Monster' uses an exciting and proven play-to-learn technique. Kids enjoy playing the different levels, collecting and growing their pet monsters, while learning the reading and writing fundamentals of Arabic. All Arabic content in the game is based on years of experience in research and content development for and by native Arabic speaking experts. It relates to all essential skills involved in reading such as Phonological Awareness, Phonics, Vocabulary and Comprehension. Unicef tested 'Feed the Monster' with Syrian refugees and learned that 22 hours of exposure is equal to 2 months of literacy learning in a well-resourced school.
Kindergarten of feelings
This game focuses on acquiring and practicing socio-emotional skills in the kindergarten age. In the various levels that are included in the activity, cartoon characters help children process everyday experiences while focusing on their emotions. The characters identify and put feelings and emotions through facial expressions and the body language of the characters. The learning environment includes a "Playground" – an independent learning zone for the children on the computer. Clicking on the "play corner" button opens a variety of interactive games.
Recap
Games and learning are a match made in heaven since the beginning of humanity. The greatest education thinkers such as Dewey, Vygotsky and Erikson have talked about the importance of play for development. Therefore, there is nothing new about it other than the innovative technologies we can incorporate in our days.
The significant educational challenges brought on by COVID-19 illustrate how games are a major concept that is not meant for leisure time only. Experts predict digital games will likely continue to be a big part of the learning landscape and we will probably get to see many learning-based games involving immersive technologies such as VR and AR.
At CET we are constantly developing relevant learning content and games will continue to play a big role. Our mission is to take into consideration the students who deserve to have a joyful learning time, as well as the teachers who don't necessarily know how to integrate games in the curriculum.
"We don't stop playing because we grow old; we grow old because we stop playing".
George Bernard Shaw
References and elaboration:
Paniagua, A. and D. Istance (2018), Teachers as Designers of Learning Environments: The Importance of Innovative Pedagogies, Educational Research and Innovation, OECD Publishing, Paris, https://doi.org/10.1787/9789264085374-en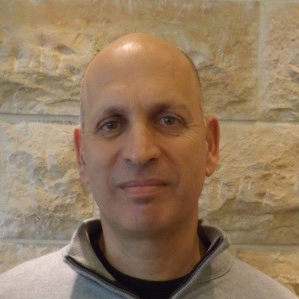 Get To Know The Author
WSL Alum Yossi Baidatz (2015), Director General of Match, is retired from the IDF and is now a Major General (Res.)
Shir Boim-Shwartz is with the CET – The Center for Educational Technology