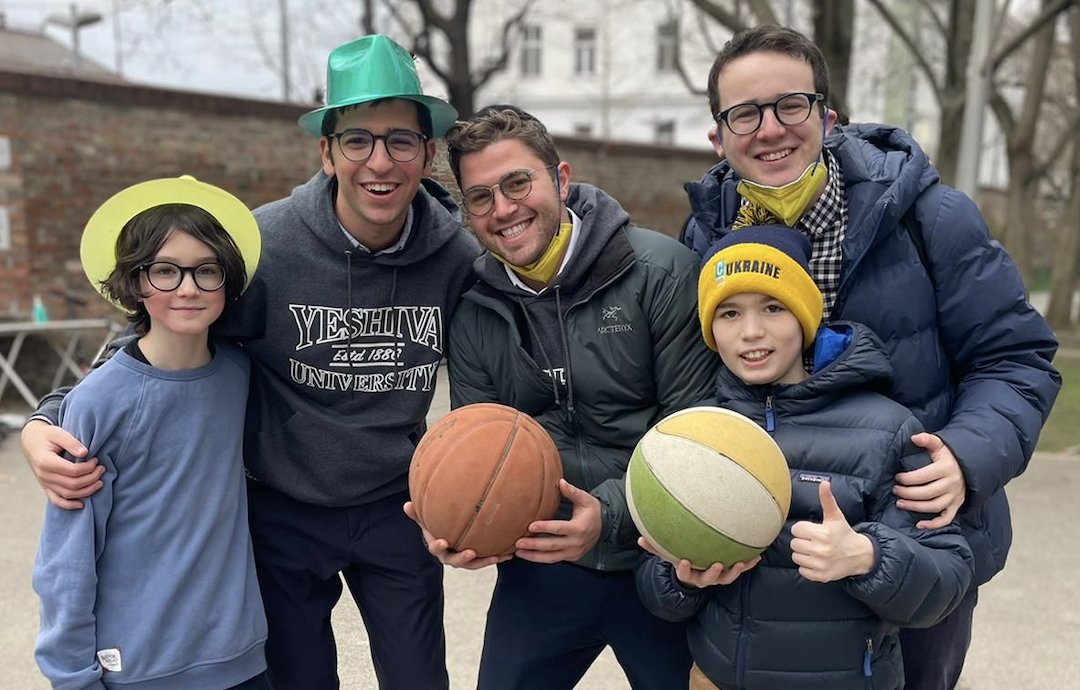 I held up a copy of my mother's deportation card after the ravages of the Shoa.
"This is why I am running this trip," I said at an information session about a humanitarian mission for Yeshiva University students going to Austria to work with Ukrainian refugees. We watch the news with stunned disbelief and helplessness. We see bombed buildings and citizens flooding borders with only suitcases in hand. So when the President of Yeshiva University called to say that praying and giving tzedaka were an increasingly inadequate response to this crisis, we talked about taking students to where they could actually be of help. Within 24 hours, we had used our powerful, global network to identify a meaningful and safe volunteer opportunity in Vienna, a city of 8,000 Jews and now 500 new Jewish refugees, a number expected to double in the next few weeks.
We called the trip Operation Torat Chesed, secured a hotel now empty of tourists, selected 28 undergraduates (124 applied during mid-term week and we took as many as there were beds for), and spoke to Jewish professional and lay leaders who were willing to assign us tasks. This itself was no small feat. Cities all over Europe are too inundated with refugees to also house and organize volunteers. We were there to help, not hinder, their efforts. Austria is now processing 1,000-2,000 refugees a day. The train station has a warehouse-size room where refugees receive food, blankets, and a place to sleep. This area had enough volunteers, so most of the work we did was where we were needed – with Jewish refugees, 40 percent of whom are children. They are there with mothers and siblings because men between the ages of 18-60 must stay and fight in the Ukrainian army.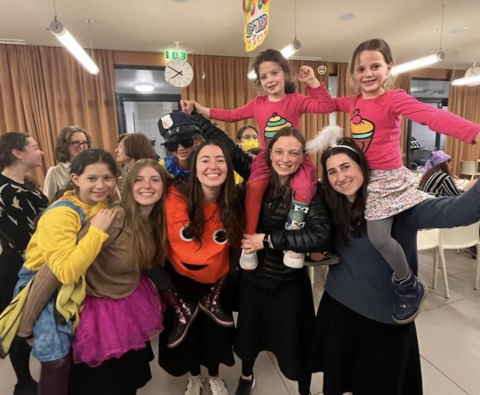 We brought 60 duffle bags of items they asked for, not that we thought they needed. The bags held phones and laptops to connect with loved ones and find employment and Jewish items to be used for the many religious Ukrainian Jews who would soon move from hotels to apartments for a stay of possibly months or years. Each mezuza we were asked to bring holds the love of someone else an ocean away. They also asked for Purim costumes. Why bring 500 costumes that took up valuable space? Because during these horrors, the Viennese Jewish community wanted to give refugees the gift of a magical, unforgettable holiday, to take them from darkness and provide a little light, as the Megilla itself describes ancient events. And they did.
Students cleaned and prepared hotel rooms for the influx of new refugees, sorted donations, mopped floors, played games with kids on lobby floors, worked on a database and a social media campaign for the Jewish community's central office, and visited schools where children newly arrived who speak no German muddled through long days. They created a fundraising campaign from Vienna to feed Jewish refugees for a week at a cost of over 100,000 Euro. It was matched, bringing the current total to $150,000 and counting. They learned what it means to bear witness and tell the story, to move from small acts of individual kindnesses to thinking about systemic change and support.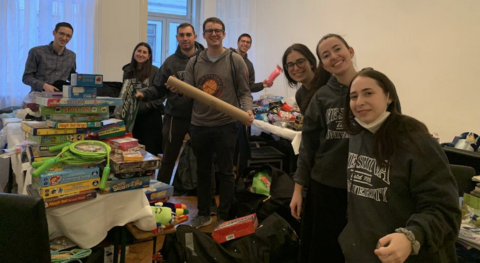 Two theories of leadership collided into each other every day: the contingency theory of leadership, where you develop the requisite skills to enable you to confront uncertainty, and servant leadership, where you are constantly listening and responsive to the needs of others. Much as I wanted to work with refugees directly, I sat in the hotel and directed volunteer traffic most days. For the past two weeks, every leadership skill and idea in my toolbox was taken out, used, and worked overtime. I made a hundred mistakes and decisions on the fly. When we had no idea what we were doing the next hour or how we were transporting the group, I said, "It's an evolving story," and learned to trust that where there is goodwill and important work to do, the answer would come to us. And those answers came.
More than any task, our students brought cheer – they sang and danced wherever they went. A leader of the community whispered to me on the last day of the trip: "I really doubted there was anything for you to do here, but now I realize that what you all brought here was psychological CPR." How else can I describe sitting in a Jewish senior facility turned into a refugee cafeteria and singing together the Hebrew words of the Reb Nachman saying, "The whole world is a very narrow bridge, but the main thing is not to be afraid."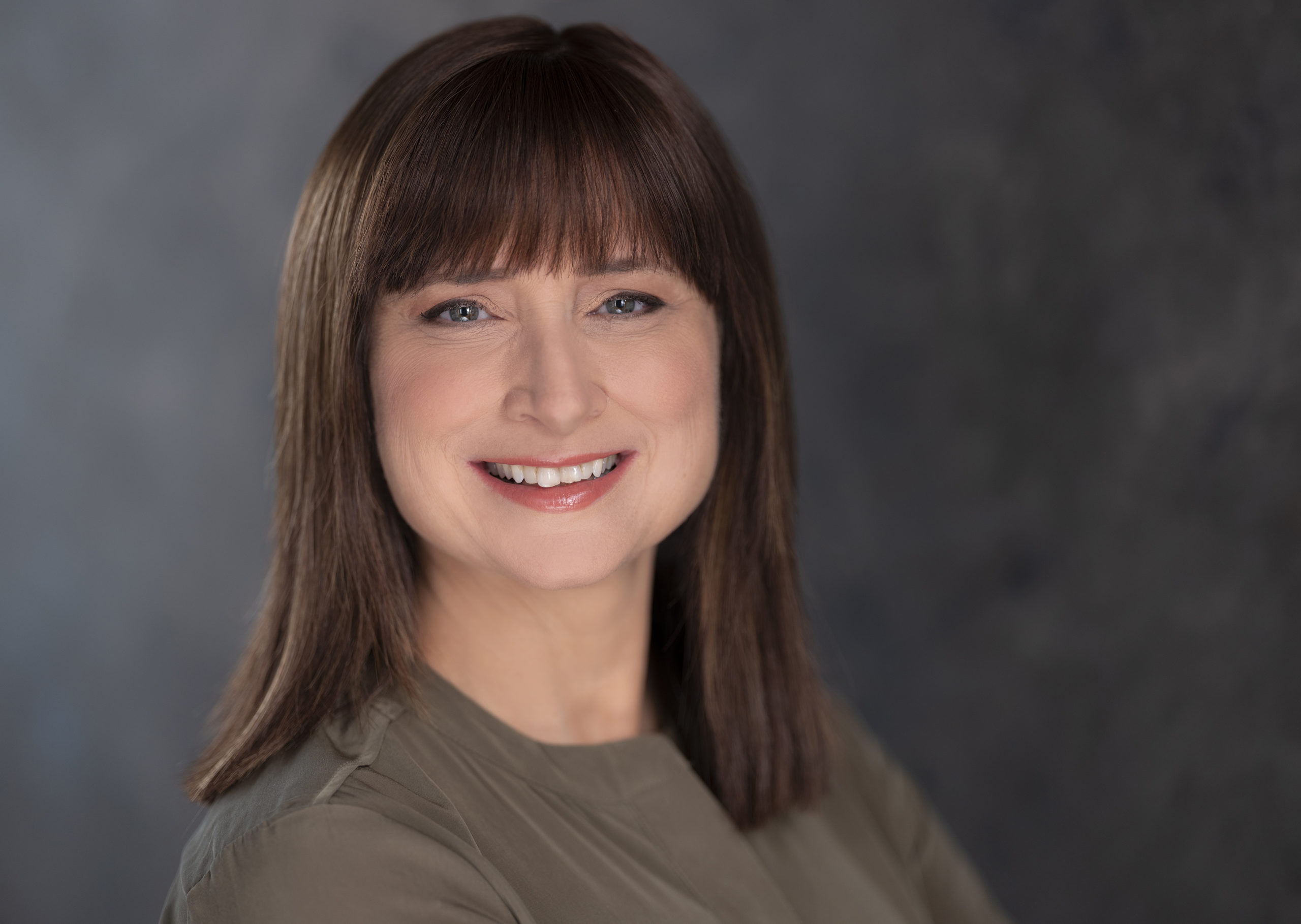 Photos provided by the author.
Get To Know The Author
Dr. Erica Brown is a Wexner Foundation faculty member and Vice Provost for Values and Leadership, Yeshiva University, and Director of the Lord Rabbi Sacks-Herenstein Center for Values and Leadership.