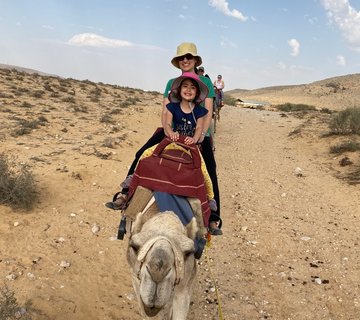 "Exercising adaptive leadership requires that you be willing and competent at stepping into the unknown and stirring things up. Most people prefer stability to chaos, clarity to confusion, and orderliness to conflict. But to practice leadership, you need to accept that you are in the business of generating chaos, confusion, and conflict, for yourself and others around you."
–The Practice of Adaptive Leadership by Ron Heifetz, Alexander Grashow and Marty Linsky
In 2019-2020, I am living this adaptive leadership mandate. In recent years, I had settled into an exceptionally stable – and comfortable – life. For 12 years, my husband and I had been living in Chicago, each of us in the fantastic jobs we started when we moved there. We were enjoying the stability and warm embrace that comes with living in a community for more than a decade – a Jewish day school where our children thrive and dear friends of the kind you can, without even needing to ask, write down on the list of people who will pick up your child from school if they are sick.
And then we had an amazing opportunity to spend the 2019-20 academic year in Israel. My husband, a professor at Northwestern University, was invited to be a visiting professor at Tel Aviv University. I had a fantastic opportunity to become Chief Strategy Officer at Honeymoon Israel, a wonderful organization I had come to know and think very highly of in my Chicago role leading U.S. Jewish giving for the Crown Family Philanthropies. I could start the position with Honeymoon Israel from Tel Aviv and continue it from Chicago at the end of the academic year. This came at a window when our children were at the perfect ages for such an adventure – the last year before the eldest of our three children would start middle school and also the last year before our youngest would start kindergarten. We decided this was an opportunity not to be missed.
When I told friends and colleagues we would be spending the year in Israel, the vast majority of the responses I received used the word "wow." Wow is a multipurpose interjection. Some people meant, "wow, that's amazing and wonderful and exciting!" And some intended a sentiment more like, "wow – have you lost your minds??"
My children are big fans of the science podcast "Wow in the World." As our year in Israel starts up, I've had multiple occasions to call on a favorite line from the podcast "…that really puts the 'ow' in wow." Indeed, there are a lot of moments settling into life in Israel that put the "ow" in "wow." We've had mishaps with landlords and school misadventures and dehydration. We have surely created Heifetz, Grashow and Linsky's "chaos, confusion and conflict."
We've also had more amazing "wow" moments than I can count. From the awe-inspiring wows hiking in Israel's national parks to the everyday wows of walking through Ikea Israel and noticing that the fake dining rooms on the display floor are staged for Shabbat dinner. And the heartwarming wows, like when the friendly park rangers at one of the aforementioned national parks changed a flat tire for us (park rangers seem to be a little more "full service" here than in the U.S.)
The past few months have been a period of extreme change – we've changed our country, our work, our kids' schools. But change and adaptation are not the same thing. I want to make sure that we use this year as an opportunity to stretch and grow and challenge ourselves. Though we are abroad, we still bicker and stress and face the same mundane "what should I make for dinner?" issues we faced in Chicago. So what are we doing here? Certainly the idea was not just to take this show on the road. How can we harness this year to be not just a year of change, but also a year of adaptation and evolution?
At this point we are three months into our family adventure in Israel. It is too early to say what the lasting impact of this year in Israel will be. Certainly we all already have stronger Hebrew. Beyond surface changes like this, I am seeing the seedlings of adaptive change. My children are much more self-reliant and enjoying the innumerable ways in which childhood in Israel brings more independence than childhood in the U.S. They also now have a personal understanding of what it is to be "other." To be the new kid, the one who is different. I hope that this will give them a well of empathy to draw on as they encounter people who feel "other" as they go through life. And they are seeing that they are capable of more than they – or even, frankly, I – knew they were capable of. They can go to school in Hebrew. They can jump into new after-school activities doing things they have never done before, and in Hebrew to boot. I know that when we return to Chicago, we will look with new eyes on things we took for granted pre-Sabbatical. And, maybe, we will all have internalized the importance of change and stepping into the chaos to experience real growth.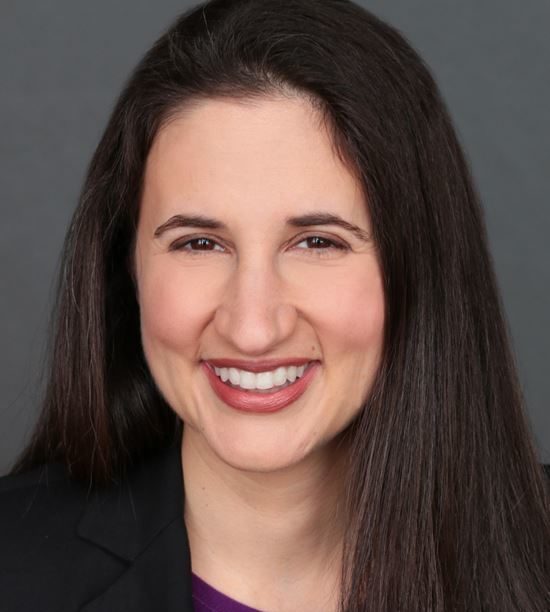 Get To Know The Author
Wexner Field Fellow Alum Lesley Matsa (Class 1) is Honeymoon Israel's Chief Strategy Officer. Lesley holds an MBA from Harvard Business School and a bachelor's degree with highest honors from the University of California, Berkeley.
Other posts by this author ›