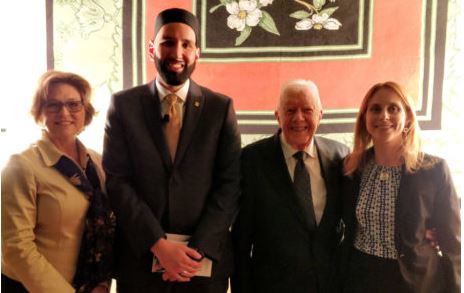 Last Thursday, I had the honor of speaking on a panel with former President Jimmy Carter and Imam Omar Suleiman (Yaqeen Institute for Islamic Research) about faith and human rights, in commemoration of International Human Rights Day and the 70th anniversary of the Universal Declaration of Human Rights (UDHR.) It was especially powerful to sit next to the man who had just become the oldest former president (and who had flown to and from President Bush's funeral earlier that day.)
Much of the conversation focused on the fact that human rights protections seem to be moving backwards rather than forwards. We are very far from achieving the dreams of 70 years ago, when the UDHR was passed as part of the world's response to the Holocaust. Instead, we have seen the rise of autocrats, attacks on immigrants and refugees, the weakening of human rights protections in too many places, and – despite the promise of "never again" – more genocides and crimes against humanity. All of us emphasized the need not to give up hope. For me, steeped in a tradition in which the events of 2,000 years ago feel like yesterday, 70 years represents a short time in the scope of human history, and certainly too short a time to conclude that the UDHR has failed.
In our conversations before and after the panel, President Carter was warm, gracious and unassuming. I had the opportunity to thank him for Camp David, which produced the longest lasting peace treaty in Israel's history, and remains a testament to the need to take political risks in order to make peace. In this context, I shared with him the words of Rabbi Chaim David HaLevy, who took a major risk in speaking in favor of this peace. (You can read an article I wrote about his position here).
Throughout the panel, President Carter inspired with a message of hope. Speaking about the lesson he taught his Sunday School class earlier in the month, he mentioned the Babylonian exile and return, and commented, "We have problems now in the world – many caused by us. But if you wait long enough, we're going to correct them. I have faith in the future."
The panel discussion was recorded and can be seen online here.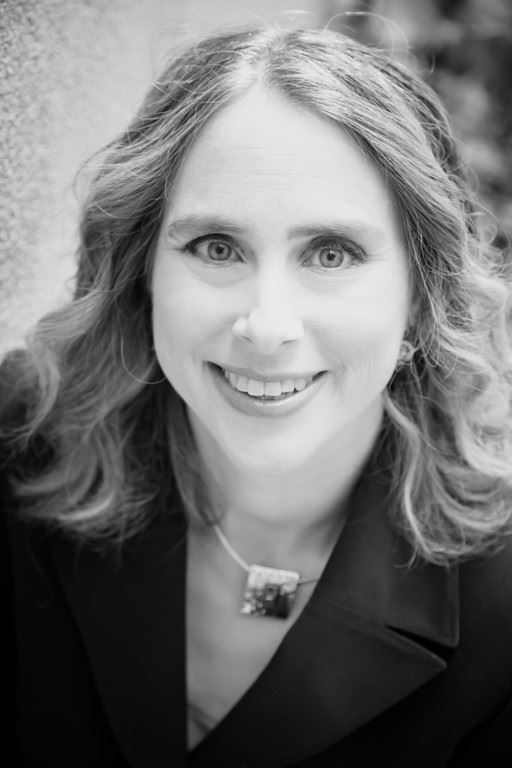 Get To Know The Author
Wexner Graduate Alum Jill Jacobs (Class 11) is the Executive Director of T'ruah: The Rabbinic Call for Human Rights, which mobilizes 2,000 rabbis and cantors, together with their communities, to bring a moral voice to protecting human rights in North America and Israel. She is the author of Where Justice Dwells: A Hands-On Guide to Doing Social Justice in Your Jewish Community (2011) and There Shall Be No Needy: Pursuing Social Justice through Jewish Law and Tradition (2009). She lives in New York with her husband, Guy Austrian, and their two daughters.