The video shows the actual Hartford chapter of the Legion at work.
During our Wexner Heritage Institute in Utah (June 2016), Yitz Moss and I were engaged in a guided brainstorming session to create a program to benefit the community. We felt it would be important to help Jews develop self-confidence, self-reliance, and G-d forbid, the ability to defend themselves in the event of an emergency. If this could all be done in a community where denominations and other labels would not create barriers, all the better. The vision involved creating a next generation of Jews who are proud of their heritage and always willing to stand up for justice.
To achieve these objectives, we landed on the "Center for Jewish Ninjas," which would help address all these needs in one packaged solution. Jews would build all the soft skills and community engagement by learning martial arts!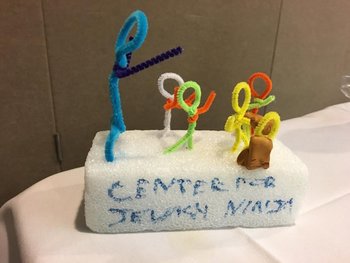 After returning to Hartford, I was researching how to accomplish this goal. In the course of that research, a friend told me about The Legion, a program in New York City that similarly trains Jews in self-defense and emergency preparedness.
Although the Legion program was not exactly the same as the Center for Jewish Ninjas (and of course, the name was definitely inferior), it was determined that by opening a Hartford chapter of the Legion, we would be able to achieve most of our objectives, while leveraging the available resources and programming that the Legion organization had to offer.
It took nearly two years of planning, but in September 2018, the first class of the Legion in Hartford was launched. The cohort of 25 people included Yitz and me, plus two other Wexner Heritage alumni, Greg Patchen and Melissa Weinstock. All of the Wexner alums have been remarkably supportive in terms of recruiting, fundraising and serving as sounding boards for the launch of this program.
The Legion is currently accepting applications for all locations (throughout NYC, Westchester and Hartford) for the next class, which will begin in September. The application process begins here.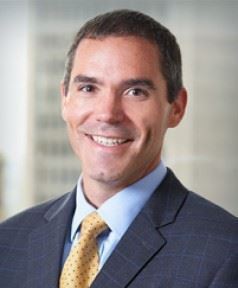 Get To Know The Author
Wexner Heritage Alum Dan Gottfried (New England 14) can often be found "kicking butt and taking names" on the Krav Maga mats. Dan is a Partner and the Chair of the International Transactions group at Day Pitney LLP, where he assists clients with mergers, acquisitions, joint ventures, private equity and strategic transactions in the U.S. and around the world.  Working across industries, he has experience in manufacturing, fintech, wireless communications, insurance, liquor and wine, renewable energy and emerging industries, such as blockchain, cryptocurrency and cannabis.  He helped to establish VentureGeeks – Israel's first privately funded start-up accelerator. Among others, he has been featured in The New York Times, The Hollywood Reporter, National Public Radio, Robb Report, Standard Federal Tax Reports, Hartford Business Journal and Tax Notes International. Dan has also served as an adjunct professor at The University of Connecticut School of Law.