"The State of Israel will be open for Jewish immigration and for the Ingathering of the Exiles," Israel's Declaration of Independence, May 14, 1948.
Every year around Passover, the Jewish People recount a story larger than life itself: an escape from a desert prison, the taste of sweet freedom and the journey to a Promised Land. We celebrate our resilience, our uniqueness, our legendary rise from the bottom of a society to an autonomous people with our own nation. Some 2,000 years later, as I sit in my office in South Tel Aviv, I cannot ignore that for the last decade or so, this story has felt familiar in a different way.
I walk down the street from my office and see the communities of immigrants and asylum seekers – Eritreans, Sudanese, Congolese and more – attempting to rebuild their lives here, having made the same trek my ancestors made upon their liberation from slavery in ancient Egypt into present-day Israel. The Eritreans escaped a one-party state with mandatory, indefinite military service; the Sudanese, too, escaping a 30-year dictatorship and rampant civil wars; and 200 Congolese asylum seekers fled their war-ravaged country in the last decade looking for somewhere quiet to rest their weary heads.
While the establishment of the State of Israel might initially strike confidence into the hearts of asylum seekers that the nascent country would welcome them in their plights, the Israeli government has done quite the opposite. Out of more than 35,000 asylum seekers, just a handful have been granted refugee status, meaning that tens of thousands of asylum seekers are left without basic security needs or even the hope of ever officially receiving them.
What's more, the government has done everything it can to make the asylum seekers leave, from deducting money from their "foreign workers" paychecks into funds only accessible upon self-deportation (the "Deposit" Law), to keeping them in open-air prisons, to attempting, multiple times, to deport them to their dangerous home countries or others like them.
Not only are these actions morally questionable, they are, in terms of international humanitarian law, simply illegal. As the Executive Director of the Association for Civil Rights in Israel (ACRI), the country's oldest and largest human rights organization, it is my and my colleague's responsibilities to protect the human and civil rights of all individuals in Israel. On this front, ACRI submitted a petition against the aforementioned "Deposit" Law, submitted a petition that led to the closing of the Holot Detention Center, was involved in the proceedings and public outcry against deportations to Rwanda, succeeded in helping a Sudanese asylum seeker acquire a visa to visit his sick mother and be allowed reentry into Israel, and continues to facilitate and participate in forums with peer organizations on this issue.
The Jewish people will continue to celebrate over 2,000 years of freedom this year, even with Antisemitism on the rise. In 2019, I urge you, as Jewish leaders in Israel and America, to use your freedom to help secure the freedom of others.
Read more about the situation and ACRI's work here.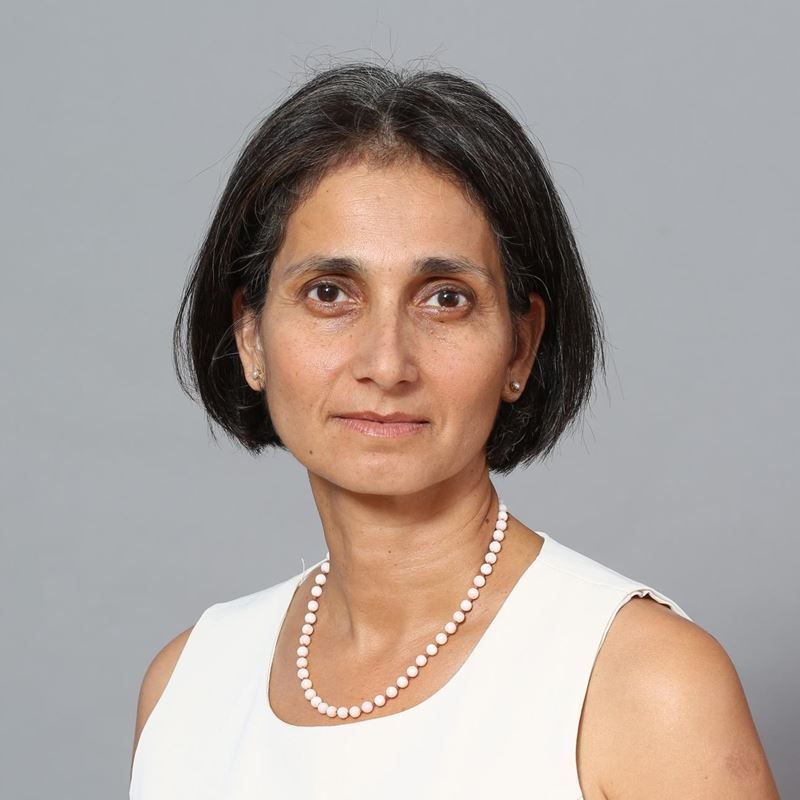 Get To Know The Author
Wexner Israel Fellow Alum Sharon Abraham-Weiss (Class 23) has been Executive Director of the Association for Civil Rights in Israel (ACRI) since May 2014. Sharon brings a wealth of experience to the job, including seven years as staff attorney at ACRI (2001-2008), during which she dealt with cases concerning land issues, socio-economic dignity, and workers' rights. Upon completion of her previous position at ACRI, Sharon founded and led the Corporate Social Responsibility Clinic at the Academic Center of Law and Business. From 2009 to 2014,  Sharon served as the Tel Aviv and Central Israel Region Equal Employment Opportunity Commissioner. Sharon was among the founders of and served as a board member of "Itach-Maaki – Women lawyers for social justice" for seven years. In 2005, she was featured in The Marker newspaper as one of the top 10 most influential people working for social change in Israel. In May 2014 she was featured in the Ha'aretz newspaper as one of 66 prominent women leaders in Israel. Sharon holds an MPA from the Harvard Kennedy School, where she was a Wexner fellow, an LLM (Magna Cum Laude) from Tel Aviv University, and an LLB and a BS from the Hebrew University in Jerusalem. Sharon is married to artist Yoav Weiss and they have 2 daughters. The family lives in Tel Aviv.