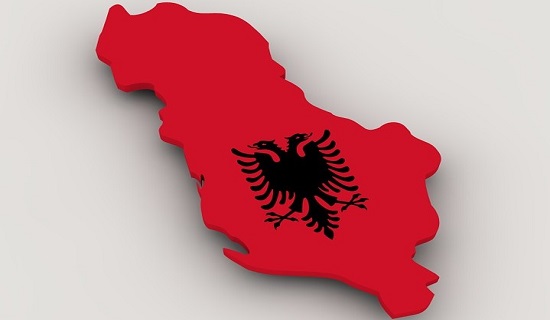 During my tenure as President of the America-Israel Chamber of Commerce, Chicago (AICC), I was approached by the Chairman of the main Albanian community organization in Chicago asking if I knew the story of Albania and its Jews. I did not know where this was leading but having long had a fascination with the Balkans I was receptive to hearing him out.
My new Albanian friend wanted me to know that ethnic Albanians, who include many from Kosovo as well as a third of Macedonians, have an affinity for the Jewish people and for Israel; and that Albania, Europe's only Muslim majority nation, was also the only country in Europe to have a larger Jewish population at the end of the WW II than at the beginning. It was a small base, only about 200 Jews were living there before the war, but at the end of the war it was estimated that number was 2,000, most of whom later emigrated to Israel once it was possible.
With a population that is 60% Muslim and the remainder mostly Orthodox Christian and Roman Catholic, Albania protected its Jewish population first from the Italian Fascists who occupied in 1939 and then later from the Nazis who came in 1943. They did this because of Besa, the Albanian honor code that dates back many hundreds of years, literally meaning "to keep the promise."
Albania offered free transit—without visa—during the war, allowing refugees to pass through or stay and seek shelter. Besa dictates there are no foreigners, only guests. And guests must be protected at all cost. Jews who had escaped from other countries were welcomed, helped, hidden, sheltered, whatever was necessary to protect and save them. To Albanians, it was an honor to do this for their guests. Oftentimes neighbors worked together; one family might feed the guests while another family provided shelter.
Albania is the only nation that can claim that almost every Jew within its borders was rescued from the Holocaust. Yad Vashem states there were only two Jewish families deported. One family survived but only the father survived from the second family. Contrast that with Yugoslavia, next door, where only 10 percent of the 70,000 Jews there pre-war survived the Holocaust.
Besa stipulates that people must put their guests' safety above that of themselves and their family. It is central to Albanian life and integral to the national identity. It is part of a code that has helped Albanians maintain their identity despite centuries of rule by other countries and cultures.
It was only in 1990 that we began to learn this story. Former California Representative Tom Lantos, himself a Holocaust survivor born in Hungary, along with former New York Representative Joe DioGuardi, traveled to Albania as the first US officials there in 50 years. Ramiz Alia, the communist leader who succeeded the brutal and repressive post-war dictator, Enver Hoxha, presented their delegation with never before seen letters, pictures and news clippings about Albanians who had saved Jews during the war. The information was brought to Israel and authenticated by Yad Vashem.
Yad Vashem has, to date, honored 63 Albanians as Righteous Among the Nations; all but two have been Muslim. Besa is so deeply ingrained in the culture that many do not understand why they are receiving any recognition for actions during the war which they don't consider having been unique or special.
My Albanian friend wanted help in getting the Besa story known in the US and he also hoped to have Albanians recognized with a memorial at the Illinois Holocaust Museum and Education Center in Skokie, IL.
Because the AICC is a trade organization we decided the best way to help would be to focus on bringing our communities together to promote trade between all our countries. Trade would be our platform and through our activities we could also spread the word about the role of Albanians in saving Jewish lives.
We kicked off this partnership by organizing and hosting an investment conference in Chicago with almost 150 attendees. The President of Kosovo, her Economic Adviser, the head of the Privatization Agency, the Minister of Commerce and the Ambassador to the US all came to Chicago for this gathering. In addition to the conference, we set up meetings to discuss opportunities with the Mayor's Office, The Chicago Council of Urban Affairs and 1871, the premier business accelerator, as well as with individual businesses.
Since then, we have hosted the President of Albania twice, as well as many Members of Parliament and Cabinet Ministers. Just a few weeks ago, the Deputy Foreign Minister of Kosovo came and brought specific investment opportunities to discuss. We now have ethnic Albanian members of our Chamber of Commerce and we design programming to attract Jews and Albanians together through our focus on trade opportunities and, when we have the opportunity,  culture too.
Our members have access to deals and the decision-makers across the region. Our next step is to organize trade missions that will bring people both to the Balkans, and, at the request of many Albanians, to Israel.
We plan to continue to tie our communities together and do good for each other to help those who helped us.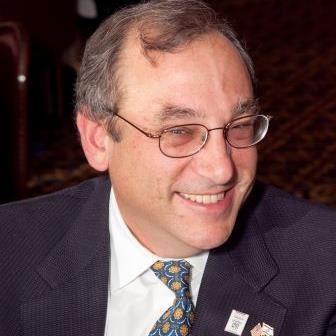 Get To Know The Author
Wexner Heritage Alum Dan Shure (Chicago II-99) has spent a career leading consumer products companies including toy, food, gift and craft companies, as well as serving on the Board of Directors for hardware and houseware companies, both public and private. Dan's involvement in the community has included serving on the Board of Chicago's JUF/JF where he chaired its Partnership 2000 committee. He was also President of JNF's Chicago Board. Dan is a past president of the America Israel Chamber of Commerce, Chicago where he continues to serve as a Senior Advisor. He is active with Chicago Sister Cities International Program where he chairs Chicago's Petach Tikva, Israel Sister City Committee, and is on the Council of Presidents. Dan lives in Highland Park, IL and is father to two boys and two girls and has three grandchildren so far…