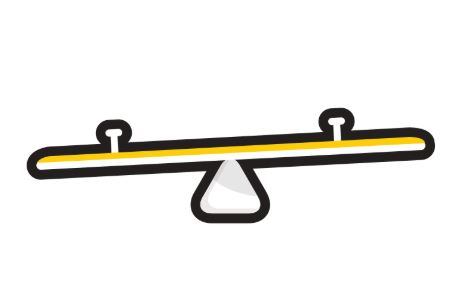 Working together as accountability partners in chavruta study has been an incredibly humbling experience. If humility, per David Jaffe in Changing the World from the Inside Out: A Jewish Approach to Personal and Social Change, is ultimately about "finding the proper relationship between the self and the world around you," what better way to do so than to more deeply understand someone in the world around you who sees the world differently than you do?
As the first class of Wexner Field Fellows was beginning their professional development and learning journey, Ruthie's supervisor Or Mars urged her to "practice what we preach." Field Fellows are required to pursue ongoing Jewish learning, and what Jewish learning was she doing? In addition to modeling, she humbly agreed that her own Jewish learning could be and should be sharpened, so she sought a chavruta partner in Maital Friedman, her Wexner Graduate Fellowship Class 23 classmate.
Maital had just started a new role at the Shalom Hartman Institute working in Muslim-Jewish relations and while it continued her bridge-building work from Repair the World, in many ways it was also a new context in a new field. As she entered this new setting, she appreciated the opportunity to study texts with a dear friend and strengthen her capacity to contribute confidently to the religious and academic discourse at Hartman.
We each had learning goals when we entered this joint project, but what we gained far exceeded our expectations and what we were seeking at the outset. When we first started studying together, we began with Talmud. One of the first sugyot (passages) that we learned ended with "o chavruta o mituta" (BT Ta'anit 23a), "give me friendship or give me death." This saying is not literally about paired learning, but is often referenced in connection with chavruta study. The phrase actually appears at the end of the Honi Ha'Meaggel story when Honi wakes up 70 years after planting a carob tree and no one recognizes him or respects him. This alienation ultimately leads to his death. We have found that with a trusted study partner comes life, growth, intellectual, spiritual and emotional nourishment.
Insights and growth emerge more profoundly when we do not see eye-to-eye. When we disagree or bring our divergent experiences to the table, we challenge one another to think differently about ourselves and the world.
This happened intensely when we changed course in our study to focus on mussar, which Jaffe explains literally means "ethical instruction." Mussar is a branch of Jewish wisdom that enables learners to develop character traits (midot) through regular practice and growth. And, when we reached the chapter on anava, humility, we really felt the power of chavruta. As we discussed this character trait, we realized that we had opposing struggles. One of the mantras, or focus phrases, that Jaffe provides to help learners understand their relationship to humility, sums up our differences clearly: No more than my space, no less than my place.
For Ruthie, "no more than my space" was a constant reminder to hold back, only expressing herself when it really adds to the conversation. As a certified extrovert, it is not hard for her to take up space and she has to constantly check herself to make sure she is making space for others. But for Maital, "no less than my place" was her challenge – to push herself to take up the space she rightfully deserves. Instead of jumping in to add her perspective, Maital's inclination is to let others share their insights even when she has ideas to share.
Since we live far from one another, Ruthie in Columbus, OH, and Maital in Westchester, NY, we text each other as we encounter moments of struggle, frustration and success. We celebrate together and encourage each other to stay committed and work harder. Just texting one another helps us stay focused and reminds us of the personal work we are each doing. In order to hold each other accountable to our commitment to work on humility, we would text one another before a meeting or significant program.
Before Maital traveled on Encounter, Ruthie insisted that Maital own her experience and expertise. As a professional in the field of Muslim-Jewish relations and civil discourse, she should proactively include her ideas and perspectives into the conversation. During her four-day journey with senior colleagues from across America, she shared insights as part of a d'var Torah one afternoon and she contributed her ideas to group discussions. After the participants walked through the checkpoint exiting the West Bank, many in the group were emotional. As the group began processing, the first person to speak started sharing an ironic story from the night before. Maital remembered Jaffe's mantra and Ruthie's encouragement. Understanding that the group needed time to focus on the difficult and humiliating experience of passing through a checkpoint, Maital gently invited everyone to refocus on the more recent experience and return to other stories later.
As Ruthie participated in meetings or trainings in which she was not "in charge," Maital texted to remind her to hold back, and be a "follower" rather than a leader. With Maital's support, and the focus phrase "no more than my space" echoing, Ruthie has tried to hold back and observe if it is her "turn" to speak, if she has made space for others and if she is really contributing something new. Learning that someone like Maital needs space in order to step into the conversation has made it easier for Ruthie to hold up her end of this challenge. As usual, having a person to attach to an issue – especially one who she respects and learns from – has made it easier to step back. Even in writing this piece, Ruthie encouraged Maital to share more openly and strives to take up less space herself.
By understanding each other's challenges, Ruthie and Maital also found that they could better understand those in their more immediate circles – colleagues, friends and family – who were different from them and more similar to the other. Maital realized that in order to support others in "taking up no more than their space," she had to more actively step into conversations and Ruthie realized that if she wanted to hear from some of her more introverted colleagues, she would need to create space for them so that they could take up "no less than their place."
By sharing honestly and vulnerably with one another, we each had the opportunity to learn and grow. We are grateful to have made this monthly commitment to one another and to Jewish learning. As we continue to study, we look forward to the ways that we will better understand ourselves, each other and the world around us by being in relationship and bringing our differences to the table.
One last thing: when we arrived at the chapter in Jaffe's book on patience, we got stuck. We re-read it. We read other sources on patience from other mussar experts. We continued to be accountability partners to each other. With patience, we had similar struggles to one another – unlike our complementary struggles with humility. But, thanks to our understanding of humility, we were able to be humble about our challenges and give that character trait the attention it deserves for our growth and success. And we are still working on it. Patiently and humbly.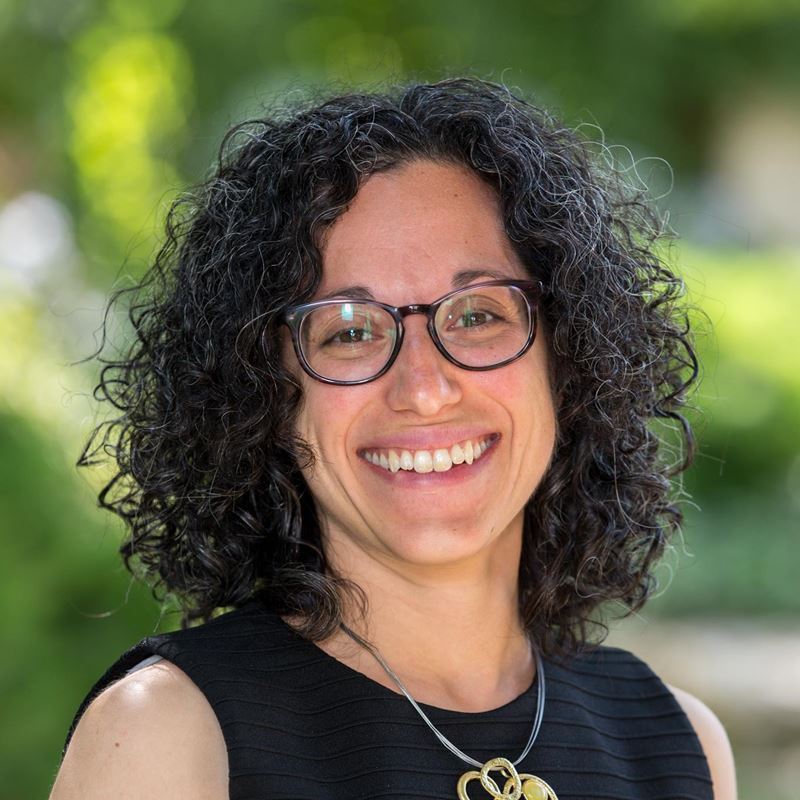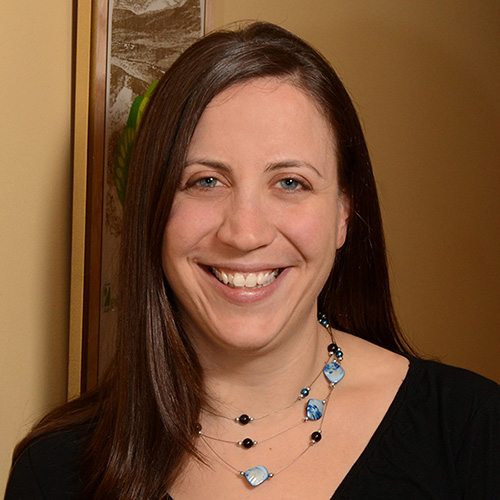 Get To Know The Authors
Wexner Graduate Alum Maital Friedman (Class 23) serves as the Muslim Leadership Initiative (MLI) Co-Director at the Shalom Hartman Institute of North America. Previously, she served as Senior Program Director at Repair the World, where she led the organization's signature multi-site volunteering initiative. Prior to joining Repair the World, Maital was selected as a Dorot Fellow to volunteer and study in Israel, where she directed and produced a film on women's religious identity. Maital also worked at CASES, an alternative-to incarceration in NYC, and founded a community library with a local non-profit in Mbale, Uganda. As a Wexner Graduate Fellow/Davidson Scholar, Maital earned a Masters in Public Administration (MPA) with a specialization in International Development from New York University. She also holds a Bachelor of Arts from Princeton University in Religion and African Studies. Maital lives in Westchester, NY, with her family.
Wexner Graduate Alum Ruthie Warshenbrot (Class 23) is the Director of the Wexner Field Fellowship at The Wexner Foundation. In addition to developing and managing the Wexner Field Fellowship (in partnership with the Jim Joseph Foundation), she also works with the Wexner Graduate Fellowship alumni community, while also advising on Foundation-wide initiatives. Ruthie grew up in Charlotte, NC, and graduated from the University of North Carolina at Chapel Hill with a BA in Psychology and a minor in Jewish Studies. She received her Masters in Public Administration (MPA) from the Robert F. Wagner School of Public Service at NYU and her MA in Hebrew and Judaic Studies through the NYU Wagner/Skirball dual-degree program as a Wexner Graduate Fellow/Davidson Scholar and a Lisa Goldberg Fellow in Jewish Professional Leadership. Ruthie conducted the first-ever Jewish Communal Professional Compensation Survey with a group of colleagues from NYU. Prior to graduate school, Ruthie worked for Limmud NY for five years, with the final two as the organization's Executive Director. She is a past recipient of the Jewish Communal Service Association (now JPRO) Young Professional Award.