July 28, 2017 was a very big day for our family. It was the day I quit my job of 13 years and stepped away from a company I co-founded. Three days later I did something I had always dreamed of: I filed papers with the Georgia Ethics Commission to run for office.
I entered politics as a first-time candidate because I was concerned about the future of our country. We had become so divided. A failure of leadership at the top perpetuated a belief that our politics is beyond repair, that it is pointless to participate. I was determined to do something about it here at home – and, with the help of thousands of supporters and millions of voters, we did.
I ran for a little-known statewide office: Public Service Commissioner. It was one of ten seats at play in Georgia's 2018 midterm. The Public Service Commission determines how much Georgians pay for utilities (electricity, natural gas and some telecom) and guides future infrastructure investments. There are five commissioners and I was running to replace one of them – a 12-year incumbent. I would have been the first Democratic woman elected to the commission in Georgia's history and the first Jewish woman elected to a partisan seat, statewide.
Our campaign was about justice, equity and opportunity. It was full of peoples' stories, enthusiasm and hopes. It was full of our dreams for what could be. In every city and county, we inspired voters and spoke with new leaders ready to change the face of Georgia. We built a people-powered campaign out of nothing and proved that every single seat matters.
Building such a campaign (organizing a movement, fighting for change) requires an incredible amount of work and passion. It takes a village. And our village worked. Hard. We raised more money than any candidate had for this seat – ever. We fought a tough, three-way primary and on May 22nd we won 65% of the vote and 157 of Georgia's 159 counties. In the general election on November 6th, as results came in from across the country and the state, we learned that we forced the incumbent into a runoff election as he was unable to secure 50%+1 of the votes. In that final race, on December 4th, we claimed 48.25% of the votes. It was the closest that Georgia Democrats came to winning a general election runoff in decades.
Yes, in the final count, we lost the election. And yet, here is what I know: The only thing we lost was the race.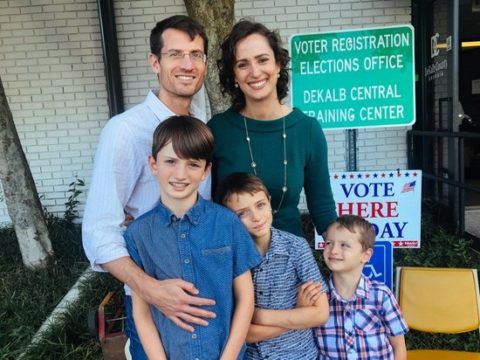 Unlike any other endeavor I've undertaken, running for office demanded that I embrace and articulate my hopes and my dreams of what the world could be. It tested my ability to create a vision and compel others to become a part of it and, ultimately, to help shape it. It pushed me to be flexible in how that vision expanded and shifted. It strengthened my patience and compassion for the "other side", my opponent. It showed me how supported I was by my community, my friends, my family and my husband, Jonathan. And it left me feeling lifted.
I have been reflecting in the peace and quiet that comes in a liminal moment as I end one thing, before beginning the next. One of the things I have thought about a lot are the words a mentor of mine taught me: "bring your whole self to work." In running, I found that I could do just that. I could embrace being a mom and a businesswoman and a Jew. I did not have to compromise or hide elements of myself to build something broader with others. We can expose ourselves as servant leaders and demand change in a way that does not compromise who we are. This is why the only thing I lost was the race.
I discovered that winning goes well beyond obtaining the most votes. Instilling the daily work with joy, authenticity and enthusiasm is essential to the work – especially because it never ends. And we need to stay exhilarated and believe that change is possible. Trust me. After a very long campaign, I now know just how much work there is to do.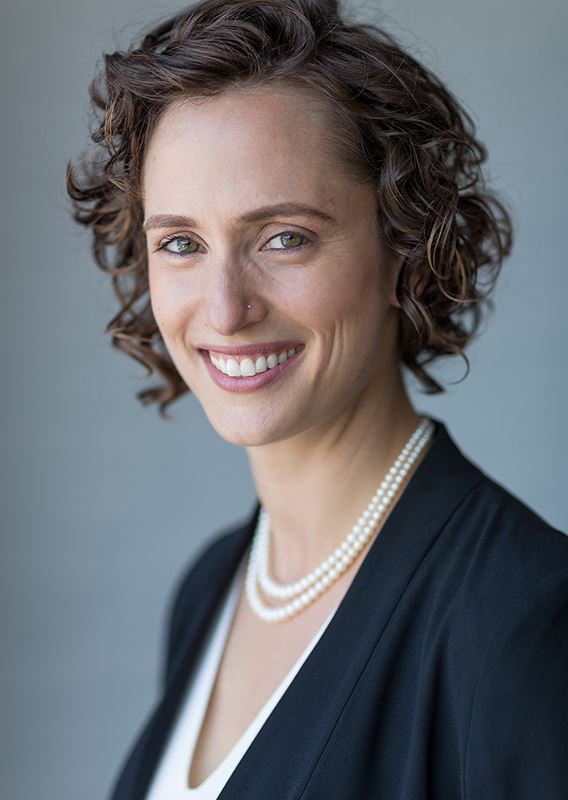 Get To Know The Author
Wexner Heritage Member Lindy Miller (Atlanta 18) is a Georgia native and first-generation American. She has over 15 years' global experience in policy, strategy and operations. Several years ago she co-founded Cherry Street Energy, a renewable energy company helping to transform Georgia's energy marketplace. Motivated by a desire to solve social problems and bring her skills to public service, she ran for statewide office in the 2018 midterms. Lindy holds degrees from Harvard's Kennedy School and the University of Pennsylvania, and is a Board Member of Congregation Shearith Israel. Lindy and her husband, Wexner Graduate Alum Rabbi Jonathan Crane (Class 11,) are raising three young boys less than ten miles from where she grew up.