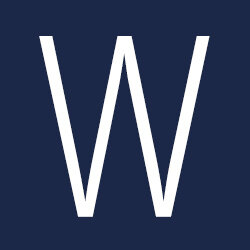 Location: Columbus, Ohio
Joined in: 2001
RABBI B. ELKA A.
President
Rabbi B. Elka A. is President of The Wexner Foundation. She oversees the Foundation's full range of activities and, in partnership with Foundation chairmen and her mentors, Abigail and Leslie Wexner, imagines how the Foundation might further strengthen and educate Jewish professional and volunteer leaders in North America and public service leaders in the State of Israel. Rabbi A. has been associated with the Foundation for many years. For close to a decade she served as a member of the Wexner Graduate Fellowship's faculty and selection committee. She was the Director of the Graduate Fellowship Program and Vice President prior to assuming her current role in 2011.
A proud member of the Frozen Chosen, Elka, a native Minnesotan, earned her teaching degree from the University of Minnesota and spent the early years of her career creating curricula for religious schools and informal educational settings, particularly Jewish camps. Her Jewish soul sprang to life at Camp Herzl in Wisconsin and her Jewish leadership blossomed at Camp Swig in Northern California. She is still a camper at heart. Ordained at HUC-JIR, New York, Elka began her career as associate rabbi at Peninsula Temple Beth El, San Mateo, CA. She then served, with her husband, Rabbi Martin (Misha) Zinkow, as co-senior rabbi at Mount Zion Temple in St. Paul, MN.
Rabbi A., a dynamic speaker and an engaging teacher, is optimistic about the Jewish future owing to the remarkable leaders she encounters in her rabbinate, many of them Wexner Alumni. She serves as the High Holiday Rabbi at the 92nd Street Y in New York City and has been published in magazines, books and journals. She is a popular scholar-in-residence, presenter, and keynote speaker for a wide variety of Jewish organizations. She received the Bernard Reisman Award as an outstanding member of the professional Jewish community and Newsweek once named her one of the 50 most influential rabbis in North America.
Elka is an avid student and dedicated teacher of Mussar. She also loves a good football game, especially if the Vikings (or Buckeyes) are winning.