I have to remind myself every now and then that we're growing a Chinese bamboo tree.
When you water a bamboo tree during its first year, nothing happens. Neither in the second year, nor the third, nor the fourth. You may not be sure that anything is happening underground, and one would understand if you gave up on it after that. Yet in the fifth year, within a span of six weeks, the tree can shoot up 80 feet, having built a vast network of roots to sustain such dramatic growth.
Last July at the Wexner Heritage Program Summer Institute in Utah, I posed a question: what would it look to inspire and challenge even more Jews across denominations to recommit to the Jewish call for justice? What role could a new holiday – Yom HaTzedek – play in making this notion sacred? As one of many aspects of fulfilling our tradition's prophetic mandate to use our voices to improve society, Yom HaTzedek would aim to serve as an annual marker and an affirmation of Jewish efforts towards tzedek, as well as a prompt to redouble those efforts in the year to come. Not another mitzvah day, but a day where we gather to reflect on what Judaism demands of us, celebrate the ways that we have used our voices on behalf of the common good over the past year, consider the work that still needs to be done and make commitments for upcoming advocacy and action. The vision is for each city – across congregations and denominations – to observe this holiday together.
I told my peers last summer that we'd inaugurate the observance of Yom HaTzedek in June of 2019.
It's about that time and I'm proud to say that we are nowhere near ready to go. I came out of the Wexner Summit blazing with energy, forming a small team and starting our conference calls. Yet we quickly realized that, if we were really being so chutzpadik as to propose a new holiday for the actual Jewish calendar, we would need to engage the incredible veterans of spiritual activism and form potential partnerships with a range of Jewish leaders from the very beginning. We realized we could use the "design thinking" process we learned at our Wexner conference to convene people, brainstorm together and see what promising ideas emerged for when and how this holiday would be observed.
That meant we needed to secure a space and an amenable date. We needed to raise initial funds (which we did, thanks to the New York Wexner crew). We needed to consult experts and research various initiatives to bring new holidays – from Yom Ha'atzmaut to an effort called Jewish Social Action Month – to the Jewish calendar. We needed to make a wish list of all-star participants for our design event and then use our networks to reach each one. I've had more than 50 video conference calls with potential partners, getting to know them, answering their questions and understanding what is bringing them to the table. My team and I decided to run an initial design event with rabbinical students in Jerusalem in April to test the process and see what ideas emerge. It has been a lot of watering the bamboo.
Given the state of our country and our world, it's been hard to "go slow to go fast." I feel very urgent to cultivate forms of spiritual motivation that will inspire and activate new and greater levels of advocacy to ensure greater dignity and opportunity for all. Yet I have been practicing patience – savlanut, connected to the root for the Hebrew verb "to suffer" – because I also know that this type of project will not grow to its potential size without the wisdom and involvement of many. I have spoken to a few people who are not only skeptical of the holiday, but dismissive and even hostile. I've realized that we would have missed their concerns and objections had we zoomed ahead.
I've also been energized by the many people who are curious, enthusiastic and even downright passionate to see where this project could go. Who knew that a serendipitous conversation with a retired rabbi in South Florida would get me thinking about a literal big tent to match the metaphorical one we hope for the holiday? I am still in awe of the man in Tel Aviv who conveyed to me how advocating for the b'nai mitzvah of autistic children has amplified his Jewish responsibility for pursuing inclusive policies in all aspects of society. These experiences have affirmed a theme our Torah reinforces all year: the value of taking the long view (Jacob waiting 14 years to marry Rachel) and the consequences of not doing so (the Israelites failing to wait 40 days and building the Golden Calf).
On June 17, we will be convening 36 outstanding Jewish leaders from a diversity of institutions (including Bend the Arc, JOIN for Justice, Jews for Racial and Economic Justice, Torah Trumps Hate, Repair the World, Jewish Social Justice Roundtable, Keshet, AVODAH, JCC, Hartman, 14th Street Y, 92nd Street Y, Pardes, BBYO, Hebrew Union College, Jewish Theological Seminary, Yeshivat Maharat, the Institute for Jewish Spirituality, Jewish Multiracial Network and rabbis from a variety of denominations.) Wexner Graduate Alum Rabbi Miriam Farber Wajnberg (Class 23) with the Marlene Meyerson JCC Manhattan has been an incredible planning partner, alongside my Wexner Heritage classmates Ariel Weiner and Emily Gindi. Rabbi Menachem Creditor, who composed "Olam Hesed Yibaneh" ("We Will Build This World With Love,") will be hosting us at UJA Federation in Manhattan.
In order for this project to succeed, it must be attuned to regional differences and preferences. This is where you come in. We'd like to invite you to be part of our Livestream Response Team, which will be joining us online from 11:30-1 Eastern on June 17 in order to provide real-time reactions and feedback to the designs generated. It's an easy and fun way for you to share your opinions and shape this new project with us. If you are interested, complete this form and we'll get you more information.
If you're not ready to just yet, if you're more of a wait-and-see person, that's fine, too. The bamboo is still growing.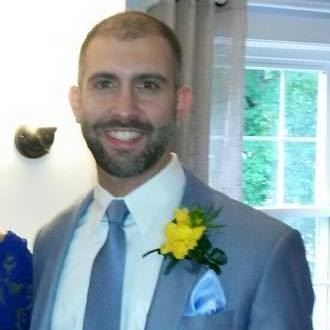 Get To Know The Author
Wexner Heritage Alum Dr. Andrew K. Mandel (New York 16) is finishing his first year of rabbinical school at Hebrew Union College after a 15-year career designing the national leadership development programming at Teach For America. His doctorate is in adult learning and leadership from Columbia University's Teachers College. He is based in New York with his partner.
Other posts by this author ›