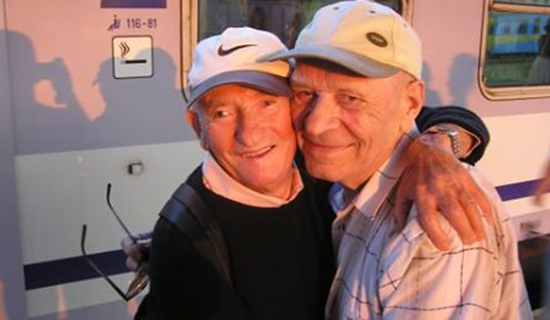 In Photo: 2008 reunion of Yossi Shedlinski (left) of Israel and his first cousin, Tadeusz Hochberg of Kozalin, Poland.
As I anticipate our community wide Yom HaShoah Commemoration this Sunday, coordinated by The Holocaust Museum Houston, of which I am one of the proud founders, I am overwhelmed with emotion.
On the global level I will remember the incomparable number of six million murdered fellow Jews, but I also have a more personal interest.
I will be thinking of my husband's grandmother, great-grandmother, aunts, uncles, cousins, who we only know through my mother-in-law's memories and letters to her that we were able to preserve and cherish.  And through publishing these letters and many coincidences, I was able to play a part in re-uniting two first cousins (see photo above), one in Israel and one in Poland, who did not know the other had survived the war, and who met again after sixty years.
Since the creation of Holocaust Museum Houston I have been privileged to get to know so many of our incredible survivors.  I was especially close to four – Riki, Naomi, Stefi and Alice – who all passed away in the last year and a half.  Their loss has left a hole in my heart.  I admired their perseverance, their determination to create beautiful families and the legacies they left to our Houston community.
May this year's observance bring solace and encourage us, once again, to remember what was lost and let anything similar happen NEVER AGAIN.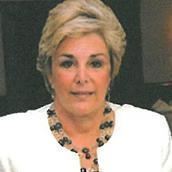 Get To Know The Author
Wexner Heritage Alum Ellen Trachtenberg (Houston) graduated with a degree in psychology and worked as a computer programmer analyst. Ellen has been active in federation roles and was a founder and vice chair of Holocaust Museum Houston.  She has three sons, and four incredible grandchildren.