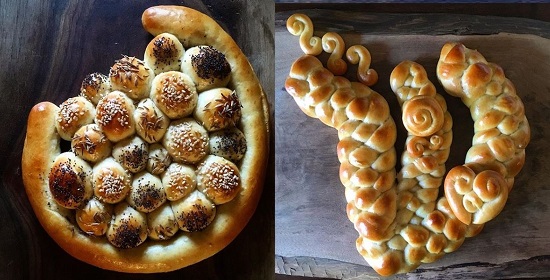 A little over a year ago — last Shabbat Noach — I made a rainbow challah to bring to a school shabbaton. One of my teachers asked, "Wow, do you theme your challot to the parasha every week?" Having never made challah with any regularity, let alone a parasha-themed challah before that afternoon, I replied foolishly, "I guess I do now!"
Thus began a year-long passion project in creative culinary Torah commentary — punnily dubbed "lechlechallah" — that proved to be transformative for me and resonant with over a thousand followers. What started as a purely personal way to improve my bread skills and to enhance my own study of the weekly Torah portion accrued an unanticipated following on Instagram and took on a life of its own. There were really challenging weeks — ones where I read the parasha over and over and struggled to find inspiration, ones where I was simply exhausted from school and work and didn't know if I could bring myself to start braiding. But knowing that there were people out there who loved following along — people who used these posts to discuss Torah with their children, and who were inspired to bake challah and to bring creativity to their Torah study because of this project — kept me going through the whole Torah cycle.
A few weeks ago, lechlechallah entered its second year, which will focus on the Jewish holiday cycle, and I'm shifting my efforts to empower others to engage in creative text study and interpretation through challah. Following a successful pilot class at the most recent Wexner Graduate Fellowship Summer Institute, and thanks to a grant from the Be Wise Fellowship for Jewish Entrepreneurialism at HUC-JIR NY, I am now developing classes to teach this methodology to Jewish educators, as well as directly to adults and young people in the NYC area. If you're looking for a challah chevruta, be in touch!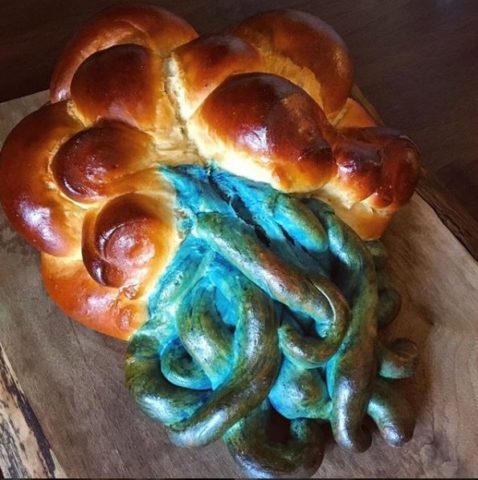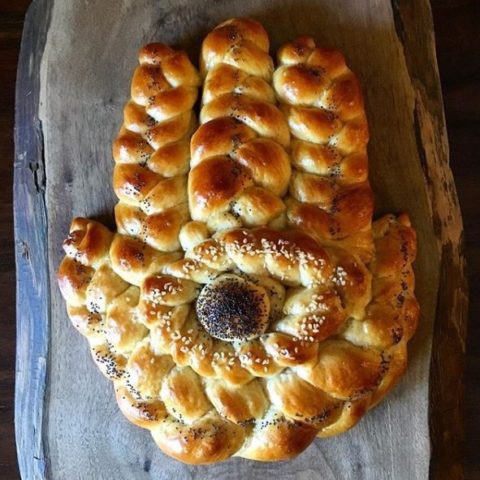 Get To Know The Author
Wexner Graduate Fellow Vanessa Harper (Class 30) is a third-year rabbinical and education student at HUC-JIR and serves as the rabbinic intern at Congregation Rodeph Sholom on the UWS of Manhattan. She is also a UJA-Federation Graduate Scholar, a Be Wise Jewish Entrepreneurial Fellow, and a recipient of multiple awards for academic achievement at HUC-JIR. Vanessa graduated magna cum laude from Williams College in 2012, where she earned a degree with honors in English and a concentration in Jewish Studies. At Williams, she served as President and Religious Director of the Williams College Jewish Association and co-founder of Williams' first pro-Israel student organization.