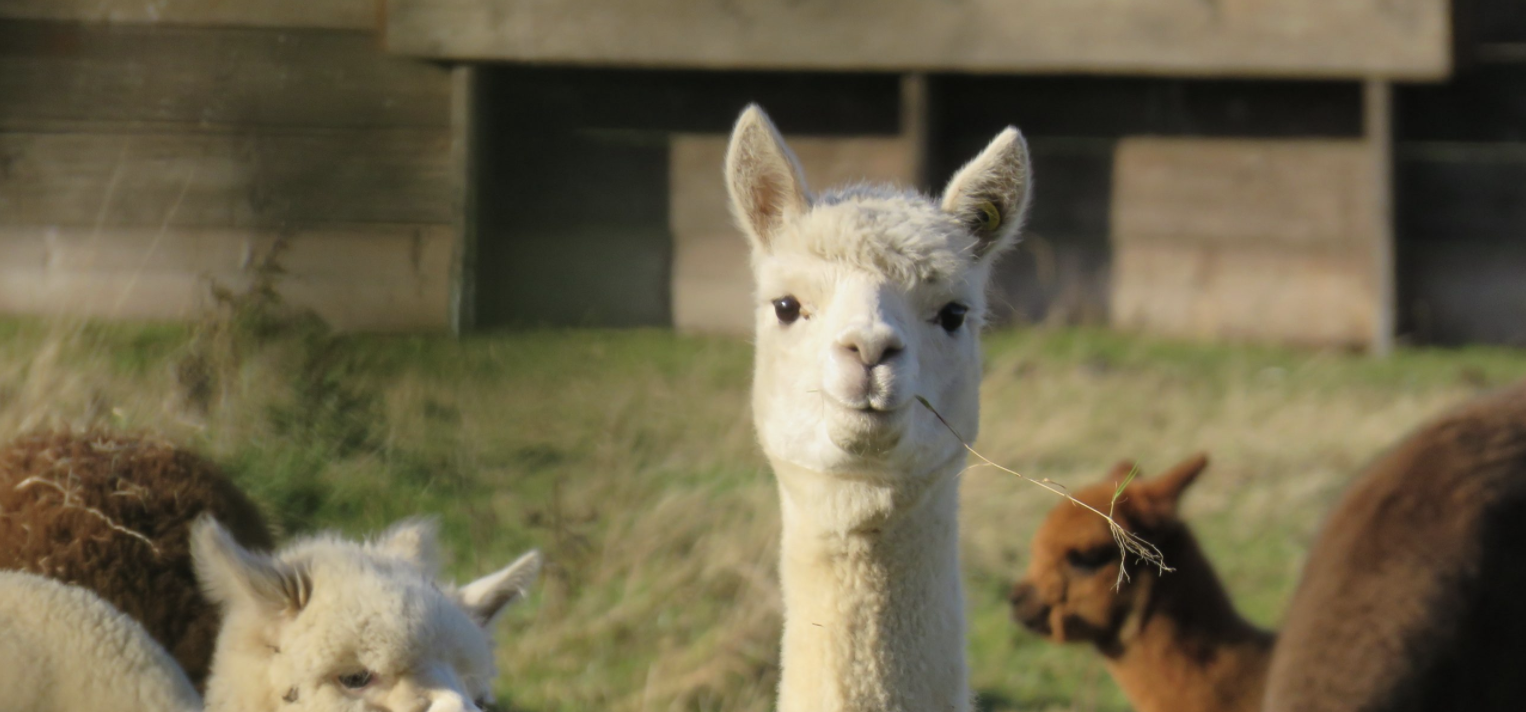 If you haven't yet brought a llama to join your Zoom meetings, you're missing out. The last year of living on Zoom has taught us that not all experiences are created equally. (Note: many organizations pay more in monthly Zoom fees than the $1,468 average monthly rent in America.) In the design world, we say that "constraints increase creativity," and virtual has become the new palette of experimentation to foster creative and interactive connections within a 2D space.
Trybal Gatherings' mission is to host immersive camp weekends for Jewish young adults. When the pandemic hit, we began producing high-touch, high-impact experiential gatherings for wider audiences. In the last year, Trybal has served as a vehicle of engagement for over 5,000 people and 230 organizations through virtual day camps, boot camps, board retreats, escape rooms, holiday parties, zoom mitzvah celebrations, Peloton rides and llama Zoom bombs. Even Microsoft turned to us – a Jewish nonprofit – to host three days of "conference fun" for 900 developers.
The common thread among these experiences is that they're rooted in the power of play (and the most common feedback is, "I didn't know Zoom could be so much FUN!") No matter the agenda or audience, playfulness invites participants to focus, connect and interact with fresh energy and purpose.
As an experience designer, I've spent the last year exploring ways to translate the magic of in-person gatherings to the virtual space through a user experience (UX) lens. This framework for design is used to deliberately elicit an emotional response from the user. Disney is a paragon of intentional UX. For many, entering a theme park offers a sense of wonder, excitement and possibility. For others, stepping into a sophisticated hotel lobby, museum or even a playground can instantly alter your emotions. This is, of course, by design. The signature scent, the mood lighting and the hospitality are all scientific attributes of design. The key question is how to translate these sensory experiences to the online space.
Most of us aren't architects of physical spaces, but neither was Disney. In fact, Disney launched as a screen-based company. Their first programs were silent films in the 1920s (think: "all on mute") then feature-length productions in the 1930s. It wasn't until 30 years after its founding that Disney opened its first theme park in 1955. The most successful experience company in the world began with screen-based engagement.
I am certain that if we also layer fundamentals of UX into our online programs, the impact will transcend to our physical spaces. As we are figuring out how to sustain our communities (and our motivation) virtually, here are three lessons from the design world on how playfulness can amplify your impact.
DESIGN FOR THE USER: Harvard Business School professor Theodore Levitt writes that on entering a hardware store, "People don't want to buy a quarter-inch drill bit. They want a quarter-inch hole." Similarly, you must understand why people attend your programs. Is it because of your content, because of their relationship with you, or because someone is requiring them? As such, what do they hope to gain?
Arguably, Levitt doesn't go far enough. People don't want a quarter-inch hole; they want to hang a picture on the wall. So, what is your raison d'etre for hosting an experience? Take time to learn about their big picture and how it fits into yours. Designing around their needs goes beyond content; it focuses on their emotional journey. We know that if people are enjoying themselves, they're more likely to remember the content of your sessions and come back for more. And playfulness is a universal way to create joy amidst pandemic fatigue.
BREAK THE SCRIPT: While play is often synonymous with fun, in experience design it's akin to "breaking the script" – i.e., doing things that people don't expect. In a time when we are spending countless hours staring at pixelated boxes, use surprise and delight to engineer memorable moments that rise above the every day.
At Trybal's professional trainings, we host paper plate award ceremonies to celebrate the first person who registered, the person who Zoomed in from farthest away and the person who brought the most "zpirit" to the call. People love receiving recognition, but they especially love receiving a paper plate in the mail. So, we stick stamps on plates and mail them off. We also send birthday postcards to camp alumni, because the last time most of us got a birthday postcard was from the dentist as a kid and receiving one as an adult brings unexpected joy.
Other examples include playing an applause soundtrack when a student answers a question correctly. Or sending a "packing list" of materials ahead of a meeting to make participants feel like they're going somewhere together. Or playing a slideshow at the end of a conference, and I don't mean photos from yesteryear's in-person gatherings. Drop 30 screenshots from the last hour of the Zoom into iPhoto and set it to Green Day's song "Good Riddance (Time of Your Life)." As comedian Dimitri Martin quips, "The digital camera is a great invention because it allows us to reminisce. Instantly." Screenshots can do the same. Nostalgia is a powerful feeling that marks a shared journey.
Breaking the script can also mean staging an intervention. At Trybal's young adult Holiday Party, we feigned a technical glitch that resulted in the apparition of a magician from the Magic Castle in Los Angeles. This well-rehearsed transition involved swapping spotlighted screens of two people who were simultaneously "wiping their cameras" with a black cloth, until et voila! The cloth was removed, the magician appeared and the chat box roared with delight. Doing things people don't expect creates a shared experience and a powerful sense of "in-groupness" among your audience.
ENGINEER PEAK MOMENTS: Psychologists say that when we assess an experience, we forget how long it is. Instead, we focus on how we felt during two key moments: the peak moment and the ending. Known as the Peak-End Rule, our memory of experiences is based on a series of 'snapshots' (moments), with retrospective evaluation being an average of most intense moment and our feeling at the at the end. A peak moment can be the best moment of an experience (e.g., a friend's reaction during a surprise party) or the worst moment (e.g., when Zoom's cat filter gets stuck during a judicial hearing). This means we should be intentional in designing strong peaks and endings, no matter the length of program. Pro tip: Always have a backup plan in case your peak fails!
I highly recommend llamas. We work with a farm in upstate New York that Zooms in llamas, alpacas and goats to "meet" guests at events. These barn parties have served as peak moments at our virtual conferences, bar mitzvah parties, board retreats and even a Happy Llamukah candle-lighting. They dovetail the key principles of experience design with play. As auspicious co-hosts, llamas break the script, bring joy and offer peak moments (or memorable endings). Participants are more likely to stay engaged and focused after spending as little as 10 minutes with a llama on screen. Plus, it leaves people smiling ear to ear, if not wagging their own tail.
As Albert Einstein said, "Play is the highest form of research." It's how we learn about our world, develop skills and form new connections. People may be itching to return to the way things were, but designing for virtual has perhaps changed us for the better. We have become emboldened to find creative modes of connection and design for emotions. With Zoom burnout high, now more than ever is a time for inspiration and intervention by offering our users opportunities to play. So keep flexing those creative muscles, because the success of your screen-based programs today will only strengthen our communities tomorrow. And unlike Disney, we won't need to wait 30 years to see the impact in person.
Get To Know The Author
WGF/DS Alum Carine Warsawski (Class 27) is the founder and CEO of Trybal Gatherings.