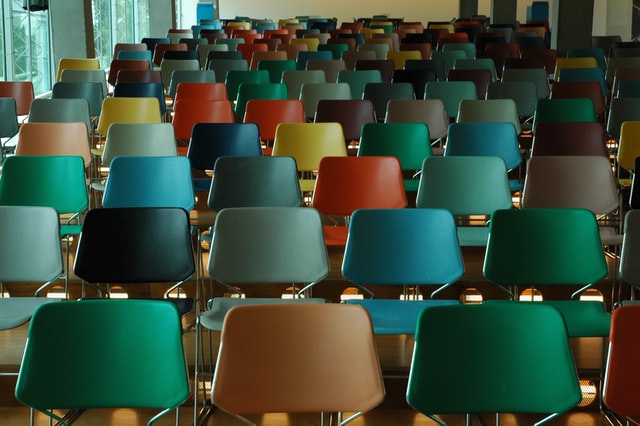 Last February, after ten years teaching in the Master's program at USC-Annenberg School of Communication, I abruptly left, mid-semester, the most meaningful and life-changing professional experience I ever had.
I came to this career, to teaching with excellence, as a direct result of my exposure to the Wexner Heritage program. When I was in college, I was never a great student. It was Wexner, when my mind was finally mature, that opened up a world of knowledge and practice to me from scholars who demonstrated excellence and commitment. When I began teaching, I wanted to be like them. I remember Rabbi Reuven Kimmelman bonding our class like brothers and sisters, Dr. Benjy Gampel teaching us Jewish history by acting out the scenes and stories, Arna Poupko Fisher and her love of the Ishbitzer Rebbe inspiring us to delve into a value system, and Rabbi Nathan Laufer's professionalism in every detail. These were life lessons and I took every one of them into the classroom with me.
My classes had extensive wait lists and I was proud to be known as one of the best and most influential professors in the program. Years later, I am still in contact with hundreds of alumni all over the globe, who continue to contact me for mentorship and invite me to consult at their companies.
Learning the impact of human interaction from Wexner, every semester I would invite my students and their friends to my back yard for Creative Sunday Morning Brunch. Up to 80 young people from across the globe and from all American backgrounds would fill our home, engaging in a unique learning experience with their peers.
Today, I would never dare make myself vulnerable, having students to my home.
I arranged to take my students to convents, mosques, and synagogues.
Today, I would never take my students out of the classroom, fearing what kind of incidents might happen leading to an accusation and potential cancellation.
I spent hours on campus helping international students with their writing.
Today, I would never sit alone with a student anywhere on or off campus. I would never allow myself to be without a group of students in case I might need witnesses to refute an accusation.
Every semester, I invited Muslim students of different ethnic and racial backgrounds to my home for Seders and took them to shul with us for Yom Kippur, Simchat Torah, and Purim.
Imagine what kind of vulnerability that would lead to today?
Two years ago, I was falsely accused of being a sexual predator. A fellow professor was asking me about my son's restaurants and wanted to know where the most recent one had opened. "Palm Springs," I told him. "I want to go there," he said. "I'll take you," I responded jokingly. He left and with a smile still on my face, I turned towards the door where a first-year female student was sitting at a desk. She was strangely staring right at me. "You can come, too," I said, and left. The next day, I received an email from the administration that I had been reported as a sexual predator and that she was visibly shaken. She also claimed I winked at her, which is impossible, because I had just had eye surgery and could not physically wink. When I protested, I was told that my defense would be seen by the office of Diversity, Equity, and Inclusion as retribution and that all students were to be believed when making these accusations. After months of sleepless nights and returning to therapy because I was so destroyed, the student never showed for the scheduled formal investigation. I received apologies from the Dean, the head of the program, and the Director of Diversity, Equity, and Inclusion. When I told them of my emotional state because of this false accusation, asking why the students mental health is always a concern during these periods and not the mental health of their professors, they didn't answer.
More recently, I was accused of being a racist for asking for a translation in class of an English word into Mandarin – something I have proudly and sensitively done in every class for ten years. Months later I was accused of being a micro-aggressor and was reprimanded for asking the Latinx students in class if they wanted to talk about their culture – something else I have done in class with every culture for ten years.
It was the threatening long letter from the student that was the most telling of the woke Cancel Culture that now instills terror in professors, intimidates the administration into cowardice, and puts a chill into every class I taught. No longer was my classroom the wondrous place of open debate, discussion, and ideas that it once was. Everything became a careful tiptoe waiting for the guillotine to drop. This is not the education that my Wexner teachers inspired me to be giving. This is not the education which should be offered in America. This is not the education that will allow us to maintain a competitive global edge.
In her letter, the student wrote that my request asking the Latinx students if they wanted to run the class on the night of Latinx culture, during which I was bringing in several of my most successful Latinx alumni, caused her great pain. She explained that I needed to be held accountable for this pain and lectured me on understanding micro-aggressions, that they were not about intent, but about impact. Then she said that she had rallied the other two Latinx students and that they were demanding a sit down with me to review my syllabus, make changes, and that they would be monitoring me for the rest of the semester.
I did not want to meet with the students alone. Given the tone of the letter, and all of what has now become the iconic woke/Cancel Culture language, I knew that in a meeting alone with them, this could spiral out of control. Who knew what I might say that could be unleashed on social media and turned into a twitter mob scene, as had already happened in other unjustified instances with professors on campus. I turned the letter over to the head of the program, a PhD from Mexico, whom I thought might have some insight how best to handle this. We had a good relationship. I was naive not to take into consideration his recent request in a faculty meeting that we cease using the Western canon of White philosophers, ancient and modern, who have colonized the academy for thousands of years, and begin to teach from voices of color. While I had my own thoughts, I was trying to do exactly that when asking the students if they would take charge of talking about Latinx culture to the rest of the class.
My hopes were that, in the spirit of my class syllabus that semester, the head of the program would facilitate a dialogue between the students and me. Instead, he met multiple times alone with the students. Ultimately, he told me to write what would essentially be a letter of apology and to accede to all their requests.
My response was to tell him I was quitting. He said, "But you are one of our best professors."
I responded that he had just turned the power of my classroom over to the students. How could I teach under these circumstances? I explained I was not a scripted power point professor like most of the others, that every class was fresh and planned for hours, based on the week before, because I believed that was the way to educate. But now, I said, he was asking me to make scripted safety, rather than serendipity and excellence my bottom line, and that I did not sign up for or believe in this kind of inferior education.
After ten years of being a dedicated, hardworking professor, I have never heard another word from anyone at USC.
One of my most important takeaways from my Wexner education is that each action one takes must be infused with a value system. In every class I would have my students write their first paper on What creates meaning in your life? It would always lead to the most revealing and textured conversations, bonding the students and informing me about the depth of the human celebrations and struggles in my classes. I would use this exercise to bring us into a discussion of a value system. I would tell the students that by teaching them Communication, the school was putting a very powerful skill into their hands and it had to be suffused with a value system.
What is the value system today of those who are the soldiers of wokeism, accusation, intimidation, and cancelling? What is the value system of the University?
Are the woke accusations found on the internet the best methodology to make the race, diversity, equity and inclusion corrections that are so badly needed? Can the methodology even be questioned without leading to cancellation?
Cancel Culture is not the creative, excellent way of thinking we were challenged to learn in Wexner. We Jews are a creative people.  Cancel Culture is neither. It's more like revenge. We weren't taught that.
Get To Know The Author
WHP Alum Gary Wexler (LA/Westfield) was recently honored by the National Library of Israel by the establishment of the Gary Wexler Archive, a collection of Communication and Advertising materials that he created for Jewish organizations worldwide between 1988-2010, telling the stories of Jewish life through a medium which had never before been considered credible as a viable research chronology. Prior to his years teaching and servicing nonprofit organizations, Gary was a copywriter and creative director.