Session 1, February 1st:  Running 'From' and Running 'Toward'

Session 2, February 8th: Toward Imagining the 'New Jew'

Session 3, February 15th:  On the Complexity of Return and Renewal

Session 4, February 22nd: Nimrod: Rebel with a Cause or Profane Idolatry?

Session 5, March 1st: Ruth Schloss: Encountering a Sobering Reality

Session 6, March 15th: Igael Tumarkin

Session 7, March 22nd: Adi Ness: Staged Photography as Contemporary Visual Midrash

Session 8, March 29th
The current discourse around Zionism and Israel happens largely on a very charged and heated dance floor. Join Rabbi Matt Berkowitz up on the balcony, for a panoramic view of classical and contemporary Zionist thought and Israeli identity, through visual art, which has served as a powerful language for the national aspirations of the Jewish people for well over a century.
In this 8-session weekly Wednesday series at 12pm ET, we will explore how the material artistic culture of Israel reflects competing spiritual and national visions of Zionism and what they can mean for our leadership today. Pre-state and Israeli visual art, and the artists behind their creations, will be in animated conversation with classical and modern Zionist voices.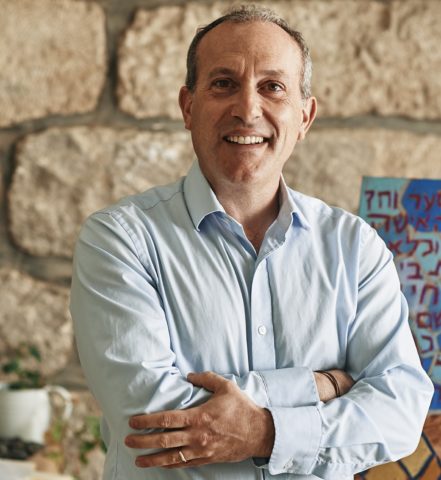 Rabbi Matt Berkowitz (WGF/DS 6, WHP Faculty) serves as JTS Director of Israel Programs, Jerusalem and is an artist and founding partner of Kol HaOt, a studio project that weaves art and Jewish learning together in compelling and cutting-edge ways.
This weekly series will meet Wednesdays at 12 pm ET (9 am PT/11 am CT/7 pm Israel) for half-hour sessions beginning February 1, 2023.