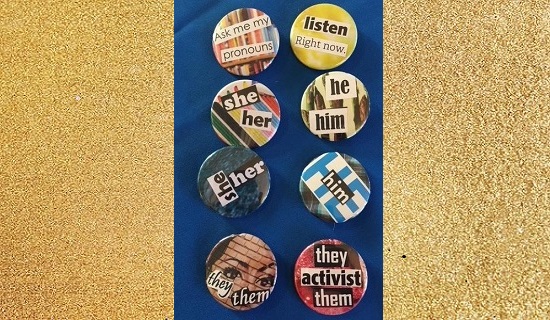 In photo: The Graduate Fellowship Institute taking place this week in Stowe, VT is titled Gender and Identity. Participants were offered buttons listing pronouns when they checked in so they could identify however they were comfortable.
What is striking me the most is how sensitive and thoughtful people are when it comes to issues affecting them and their personal identity. There's a generosity of spirit in learning and knowing about others' experiences and taking them to heart. The planning committee really gelled and we created an institute where our fellows felt challenged yet comfortable in expressing themselves.
The pins were WGF Ari Witkin's idea (Class 28) and we felt they were icing on the cake. A fun way to have our themes be physically accessible to people.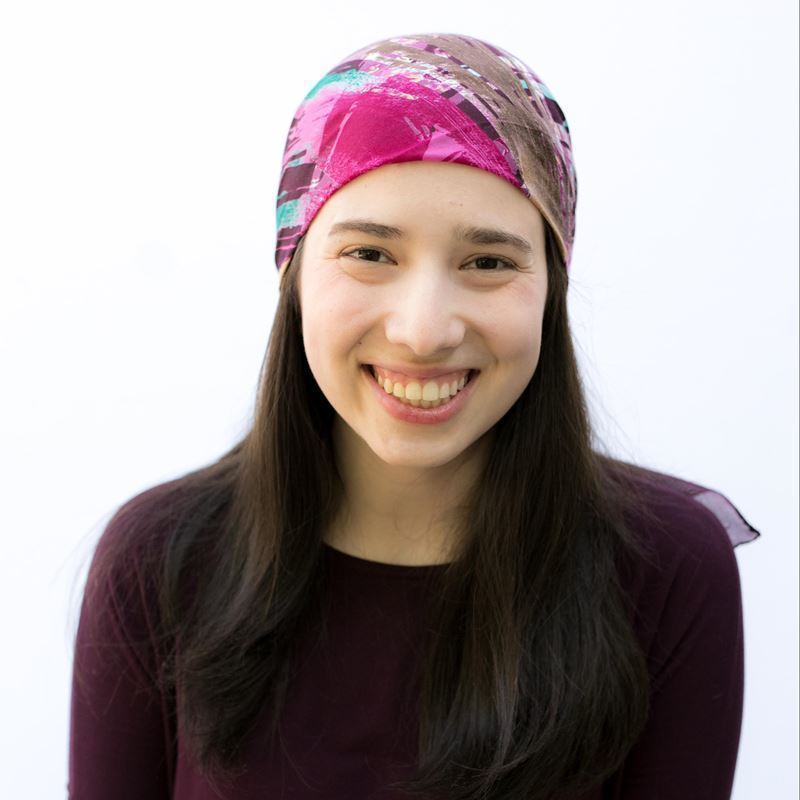 Get To Know The Author
WGF Fellow and Davidson Scholar Zissy Turner (Class 30) is an MA candidate at the Bernard Revel School of Jewish Studies and a student in Yeshiva University's Graduate Program for Women in Advanced Talmud Study. She currently serves as Community Scholar at Lincoln Square Synagogue in New York. She previously worked as Congregational Intern at Kesher Israel, an Orthodox synagogue in Washington, DC.