Before our two-week JFNA Mission to India, my wife Adrienne and I kept getting the same question – WHY? Why are you going to India? So dirty, so poor, so depressing. While India may be all of those things, I can now answer the question – India is one of the most uplifting, beautiful, colorful, spiritual and hopeful places I've ever been, with a Jewish connection dating back to the time of King Solomon!
Our trip started in Cochin, a port city where Jews began to trade and then came as exiles from Israel in the year 70 CE, after the destruction of the Second Temple. We took a stroll through "Jew Town," the once lively area where many of the Jews resided and had a visit to the Pardesi Synagogue, built in 1567.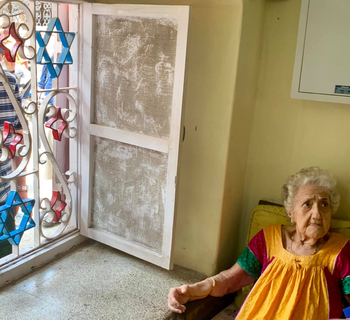 We visited with Sarah Cohen, 95, one of five remaining Paradesi Jews in Mattancherry, Cochin, (pictured here in her bedroom). Every morning she enjoys a range of Kerala and Jewish dishes (dosa, idli, challah bread) and then spends the majority of her day sitting by the window, singing prayers and people-watching.
Next on to Jaipur, the city of royalty, a startling blend of forts and palaces, markets, shops and transport of every kind. It's also known as the "pink city." By law all the buildings in the old city must be painted a deep saffron-pink. Of course, no visit to India is complete without the adventurous elephant, camel and tuk-tuk ride through the mayhem that is India traffic!
Next was Delhi and Agra and a trip to the "Crown of the Palaces." The Taj Mahal is everything that has been said about it and more. Dedicating 22 years and employing 20,000 men to build, the white marble was quarried 200 miles away and was transported to the site by a fleet of 1,000 elephants. Built by the Mughal Emperor Shah Jahan as an expression of his love for his wife Mumtaz Mahal in mid-17th century, the Taj Mahal is truly one of the wonders of the world. Though the Taj appears to be amazingly perfect from almost any angle, it is the close-up marble inlay work, which is really astounding.
Our scholar put it best: Our Jewish values teach us that each person is created B'tzelem Elokim – in the image of God, and therefore to be treated with respect and kindness and fellowship. All people around the world share this commonality and it is gratifying to see a closer relationship developing between Israel and India, as it can only be helpful to both our peoples. Likewise, when viewing some of the magnificent structures we saw, contemplating the fact that it took people working together in concert to create that beauty – treating each other as brothers in pursuit of a shared goal, it's evident to see each the Divine spark within them.
Next it was off to Mumbai, aka Bombay. Mumbai is the NYC of India! Mumbai is where the majority of the 4,500 Jews living in India reside. It's also where most of our work through the Joint Distribution Committee (JDC) is done. We visited the JDC/JCC site and met with Elijah Jacob – head of the Jewish community for 26 years.
Below is a summary or our work with JFNA and JDC: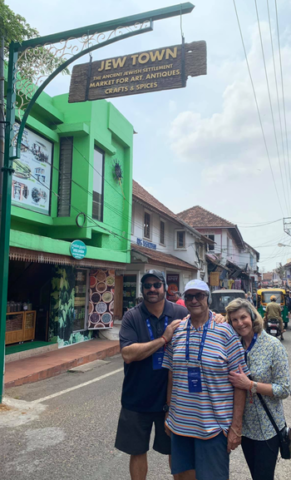 $250,000 annual allocation
Meals on wheels for those under poverty line, earning less than $2 per day
Care of 11 Jewish elderly in a senior facility.
70 Indian Jews made Aliyah last year with our help. Over 20,000 in total over the years!
Youth programs like summer Jewish camps, Hebrew classes, youth leadership development called Jewish Youth Pioneers (JYP).  JYP has 150 members ages 18-30.
Sent 30 young adults on birthright and 6 on the March of the Living.
And so proud of our non-sectarian tikkun olam work – 20 percent of $250k budget goes to non-Jews helping us connect and help the people of India.
A highlight of our JFNA India trip: Seeing the impossible made possible.
The Gabriel Project Mumbai (GPM) is founder Jacob Sztokman's response to caring for vulnerable children and their communities in slums; a response to poverty, malnutrition, ill-health, hunger and child labor in India. He and his grassroots efforts have impacted children's well-being, education, women's empowerment and social-economic development for the under-served. GPM is a JDC/Entwine program. Thanks to this relationship, it afforded all 200 of us a hands-on opportunity to see and be the change we (and Jacob) want to see in this world! On this meaningful day, we had the chance to give of our time, attention and support. And we did.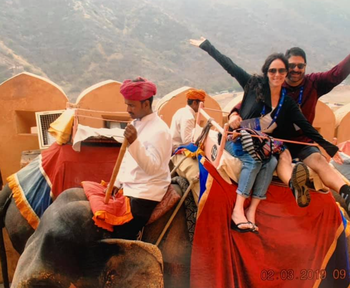 The one statistic that haunts Jacob and caused him to create GPM is every day more than 3,000 children in India die from preventable diseases caused by contaminated water and malnutrition.
Our day ended visiting the Chabad house of Mumbai. One of 12 places attacked in the 2008 terrorist attack.  Chabad is doing remarkable work and created a museum to honor all those affected by that horrific attack.
The final leg of our trip took us to Varanasi, one of the oldest cities in the world, a contemporary of Babylon, Nineveh and Thebes. Lourdes Suarez likened it to what it would have been like to be in Jerusalem at the time of the temple.  I am crediting Suellen Shapiro Kadis/Cleveland, a fellow #pmckdsmission member among our 200+ new and "old" chevre, for this perfect summary to the perfect ending to our trip. She wrote this entry journaling Varanasi:
"Remarkable visit to Varanasi, one of the holiest places for Hindus. We rode tuk-tuks in crazy traffic, walked blocks through masses of people making their way to the Ganges River for the Aarti Ceremony. Bells, chanting, incense, cremation, ashes, and tons of mosquitoes made for an unforgettable experience. This morning before sunrise, we returned to see Varanasi waking up along the Ganges. People make pilgrimages to bathe in the holy water. All together it's sensory overload. Headed home after an amazing experience. Thank you to the fabulous team of professionals at Jewish Federations of North America!"
So why go to India? My answer now, and always will be, "Why not?" The trip affected us deeply.  As our Miami Federation CEO, Jacob Solomon, beautifully said, "On a basic human level, bearing witness to the scale and extent of the poverty we have seen – and only from a comfortable distance, I must add – is humbling and soul-searing in a way that simply defies expression. To say that it has intensified the sense of gratitude with which I strive to live each day feels like a gratuitous and inadequate response. Insufficient, for certain, but absolutely necessary."
Hinduism and Judaism both emphasize family institutions, have dietary laws and designate sacred languages for prayer. These similarities have allowed India's Jewish community to live in harmony with India's Hindu community for nearly 2,000 years. "Both Jews and Hindus are dedicated, loyal, and focused on family and education. Indian-American Hindus have the same attachment to their motherland, India, as Jews do to Israel.
With a strong and well-respected voice in American life, the Jewish community serves as a model minority group for American Hindus," said Jay Kansara, the associate director of the Hindu American Foundation. "The Hindu community finds a role model for advocacy, political activism – small in numbers but large in impact," he said. "As a community in small numbers we would like to voice our opinion and exert strength like the Jewish community." More of what he said is available here.
There are about 4,500 Jews in India (mostly in Mumbai) among a population of 1.3 billion. The majority of Indian Jews have made Aliyah since the creation of the modern state in 1948. Over 70,000 Indian Jews now live in Israel. Put it on your bucket list!
NAMASTE.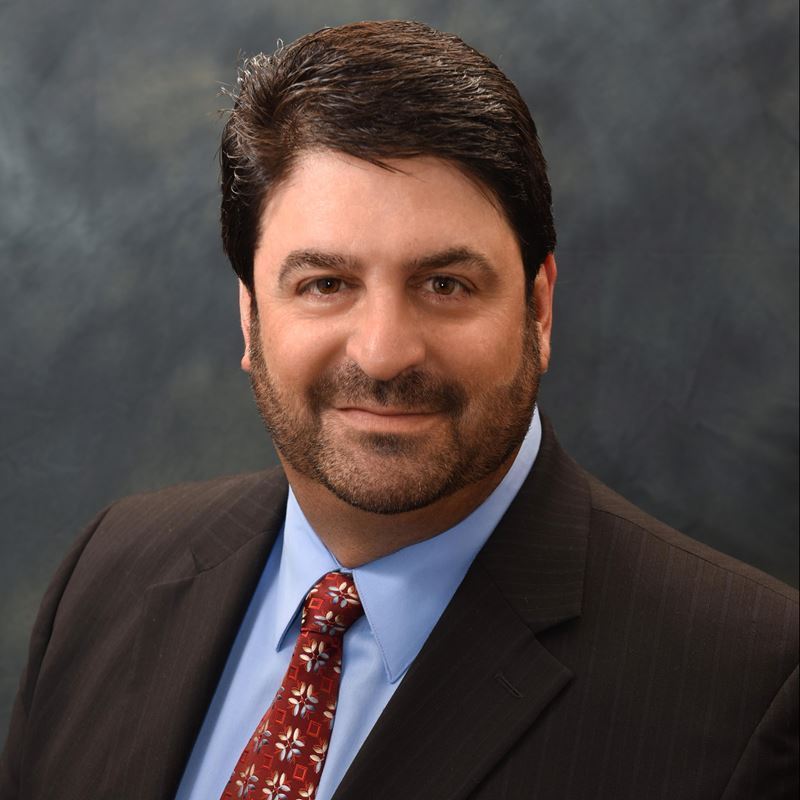 Get To Know The Author
Wexner Heritage Member Jeffrey Scheck (Miami 11) is currently Vice President of Scheck Group, a family investment company. Jeff sits on the boards of Apollo Bank (a community bank in Miami), New Horizons of South Florida and Florida Vocational Institute. Mr. Scheck is a non-practicing CPA. Jeffrey is the Past President of the Michael Ann Russell JCC and is also a Past Trustee of Scheck Hillel Community School, a school founded by his parents, Raquel and Michael Scheck. Jeff is also Chair and a Board of Trustee member of Aventura Hospital. Jeff currently is on the Executive Board of the Greater Miami Jewish Federation and also sits on the Federation's Administrative Committee, Audit Committee, and Financial Management Committee. In 2014, Jeff became Chair of The Foundation of the Greater Miami Jewish Federation. In 2018, Jeff became Chair of the Board of the Greater Miami Jewish Federation.  Mr. Scheck has been active in Miami's Jewish community since 1986 since he graduated The Wharton School of Finance at the University of Pennsylvania. He is a past Chair of Young Leadership Division, Administrative Committee, Audit Committee, and The Cornerstone Event of the Greater Miami Jewish Federation. He is a past member of the UJC's Young Leadership Cabinet. He is also active at his Shul – Beth Torah Benny Rok Campus Jeffrey has traveled on many missions sponsored by UJC, including 5 missions to Israel, a mission to Cuba, a mission to Belarus and Lithuania, France, India, and March of the Living Mission to Poland. In 2013 Jeff became a graduate of the prestigious 3 year Wexner Heritage Program. Jeffrey was born in Miami in 1964 and is married for 27 years to his loving wife Adrienne. He has 4 children, Zachary (25), Faryn (23), Shelby (19), and Amanda (18). His children attend Scheck Hillel Community School and spend much of their free time at the Michael Ann Russell JCC.