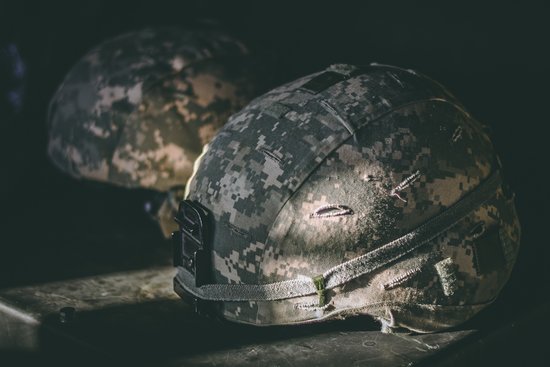 Both the U.S. military and the American business community regularly face crises. It is both part of the nature of combat, "the fog of war" and the dynamics of the free market to face risks implied in military or economic activity.
Military leaders prepare for crises, seeking to improve the quality of their reaction function through repetitive, intense training and educational and experiential events. While some men and women may indeed be "born leaders," the military affirms the idea of nurture over nature.
A well-known case study: the brave U.S. Army Rangers of Dog Company, who spent much of 1943 and early 1944 preparing for the famous D-Day assault on the French cliffs at Pointe du Hoc. Originally a band of rogue misfits, Dog Company soldiers marched, climbed and trained daily with heavy weights "until there was blood in their boots." Facing extremely long odds against fortified bunkers, shelling and shooting from above and even mines hanging along the cliffs, American heroes suffered thousands of casualties, but overcame heavy German defenses with virtually unmatched courage and fortitude.
The landings on Omaha and Utah beaches and the scaling of the heights under fire led to the defeat of Nazism, the liberation of Holocaust death camps, the liberty of Europe and the saving of western civilization. What is considered among the most astonishing military efforts in history resulted as well from the grind of practice, practice, practice.
Modern military leadership is rooted in the concepts of duty, service and self-sacrifice. There is an oath taken to those effects. Obligations to followers are seen as moral responsibilities and so a leader places his followers' needs ahead of his own. Caring is extended to the families of our soldiers, sailors, airmen, marines and coast guardsmen, especially during deployment. Beyond pay and rewards or punishment, the military operates based on a code. The leadership code is "after me."
I will sacrifice first and the most. I will serve by example. My leadership implies I care more about you (and about countrymen) than my own well-being.
Charismatic leadership inspires confidence. "Transformational" leadership is the goal of successful military leaders, who must rely on the instincts and actions of soldiers willing to give their all. Perhaps learning the lessons of our greatest military leaders, several U.S. business leaders have also exhibited superb qualities of service, trustworthiness and accountability.
Here are four famous examples:
Mary Barra was named General Motors' first female CEO. In 2014, just two months into her tenure, news arrived that GM had more than 1.7 million cars on the road with a defective ignition switch, which caused over a dozen deaths. A massive recall and PR catastrophe was apparent. Mary Barra addressed the recalls directly in widely promoted videos in which she personally apologized, announcing: "Something went very wrong…and terrible things happened." By owning the problem, and "showing a human side," Barra impressed fellow CEOs and the public. By taking personal responsibility, publicly acknowledging a problem and apologizing quickly, CEOs establish trust and credibility and begin to repair PR damage.
Reports surfaced in 1993 that a syringe appeared in a Diet Pepsi can in Washington state. More than 50 reports of Diet Pepsi can tampering followed, threatening a PR disaster. Both PepsiCo and the FDA considered the tampering concerns false and decided to present evidence of the hoax. CEO Craig Weatherup offered a surveillance tape showing a woman putting a syringe into a can of Diet Pepsi. He further shared informational videos explaining how the canning process works. The aggressive public defense quieted rumors quickly and turned PepsiCo into a sympathetic defender of the truth.
An East Coast ice storm in 2007 forced JetBlue Airlines to cancel 1,000 flights, distressing customers who were stuck in airports for days on end. Facing an internet storm of his own, CEO David Neeleman acted swiftly. He refused to blame the weather, wrote a public letter of apology, drafted a customer's bill of rights and laid out a plan for compensating the affected customers. His media appearances quelled anger and showed respect to his customers. While JetBlue lost $30 million due to the weather, it recovered to become one of the nation's most-admired airlines.
In 1982, seven people died after taking capsules of Extra-Strength Tylenol laced with cyanide. Johnson & Johnson CEO James E. Burke realized the gravity of the situation and immediately announced that his company would institute new triple-seal tamper-resistant packaging. J&J recalled over 32 million bottles of Tylenol from store shelves. In addition, Burke offered the public an unequivocal apology. Burke exhibited quick, strong, decisive leadership in the face of disaster and the Tylenol case has often been cited as an example of superb crisis management.
To summarize: crisis leadership implies intense preparation for difficult battles ahead, which may feature surprise and the unknown. Public admission, accountability and action can overcome rocky business fiascoes, setting a business sailing into calmer waters.

Get To Know The Author
Wexner Heritage Alum Larry Greenfield (LA/Bear Stearns) is a fellow of the Claremont Institute who has written widely for American Greatness, American Thinker, and the Jewish Journal, among other publications. He served in United States Naval Intelligence Reserves and is a noted wealth advisor.
Other posts by this author ›