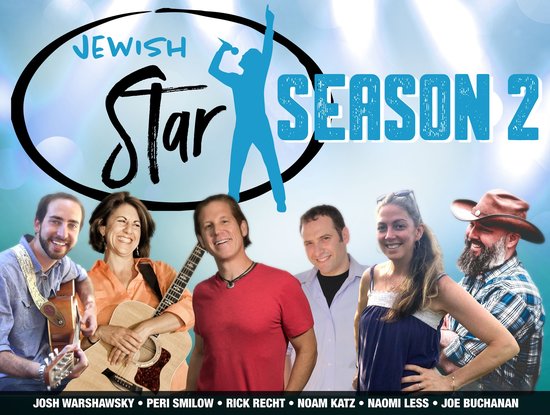 July 2016: It was our very first Wexner Heritage Program meeting in Snowmass, CO, and Rabbi Jay Moses told us, "Many of you may think that you do not deserve to be here or may be suffering from a bit of Impostor Syndrome. Let me assure you: We chose YOU for a reason and you have EXACTLY what it takes to make a difference in the Jewish World." That may not have been verbatim what was said, but my takeaway was that Wexner was making a true commitment to prepare us for what was next. On a deeper level, Jay was suggesting that each of us was not fully aware of the impact that we could make being the people we already were.
One definition of humility is to have a "modest or low view of one's own importance." Jay may have been telling us to reconsider that notion altogether as it pertained to our potential impact. At the same time, the other definition of humility is "humbleness." When we graduated from the Wexner Heritage Program in Utah last summer, our Jewish worldview had been broadened quite a bit, our work together encouraging us to "be on the court" rather than "in the stands."
I see a bit of tension between those definitions, aware of that line that exists between being confident about one's ability to make a difference while at the same time ensuring that the work must always take center stage.
I find it funny, then, that out of my work with The Wexner Foundation, I helped launch a talent search focused directly on helping young adults and teens to take center stage. The question that echoed in my head after leaving Utah last summer was this: "How might we leverage Jewish music to inspire teens and young adults, deepen Jewish identity and develop the next generation of Jewish leadership?"
In collaboration with Rick Recht and Jewish Rock Radio, we created and launched Season 1 of Jewish Star in early October 2018. Jewish Star, a music talent search modeled after popular television show "The Voice," was designed to include as many people from the North American Jewry as possible: those who know talented teens, to those who will themselves audition, to those who will take part in the cheering audience of online voters.
Our pilot season was an outsized success. We had thousands of video views online and 70 video auditions from across the country. Importantly, nearly 93% of those who auditioned were not "known" within any Jewish music circles. That is, they hadn't put their "Jewish" and their love of music together.
There were Winners and Even More Winners
We had a six-person panel of artists from across the contemporary Jewish music spectrum who chose our 12 finalists. The surprise was that we had nearly 17,000 people view and vote online for our Jewish Star winners (including a tie for 6th place!) The engagement around the contest was remarkable.  At the same time, the talent level was overwhelming and we quickly realized a big oversight: How can we nurture those who didn't get to the Finalist round?
We wanted to embrace those who put themselves into the contest, rather than what is often the opposite of what we had seen on TV programs. Quickly realizing the importance of the moment, we created a de facto "Jewish Music Leadership Academy," an online education/webinar series focused on musicianship, leadership, entrepreneurship, songwriting and Jewish content. We took an "everybody wins" ethos to the next level. We wanted every single person who auditioned to be included in this leadership cohort.
Feedback from our cohort has been incredibly positive and vocal, expanding the skill set and worldview of each performer. These future leaders all had a vision of what they could do as performers and leaders within the Jewish Community and beyond.
Original Music, Original Leaders
Once the winners were chosen, we realized that all of the winners had composed original songs. Our vision of Jewish Star was indeed helping to create a new body of contemporary Jewish Music. Each winner was immediately paired one-to-one with a judge to polish their song. The winners were then flown all expenses paid to perform live at Songleader Boot Camp, a premier music and leadership conference held in St. Louis in February. Not only were the winners featured in a Jewish Star showcase, but our program enabled them to professionally record their songs with a producer. Put yourselves in the shoes of one of our 16-year-old winners. Isn't this something special?
Jewish Rock Radio
As promised, Jewish Rock Radio did an "Emerging Artist Showcase" that featured the Jewish Star winners that aired 10 times the following month. You can listen to Jewish Star: Season 1 on Spotify!
Going Forward
We are nearing our time to launch Season 2 of Jewish Star. Our pilot year was launched for a mere $25,000 raised from family and friends. Our budget has grown and we are growing our donor base and list of partners. This enables our production, travel and marketing budget to accommodate the swell of interest.
I have been truly humbled by the support of my Wexner Cohort to help me get this program off the ground and remain in awe of the possibility that any one of the lives we touch through this work could be the next big leader in the Jewish World.
If you'd like to play a role in supporting Jewish Star, learn more here.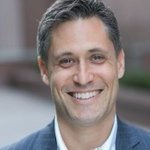 Get To Know The Author
Wexner Heritage Alum Scott Harris (New York 16) is the co-founder of Jewish Star, a North American Talent Search aimed at expanding what it means to be a leader in Jewish Community, through music. You can learn more at www.beajewishstar.com.
Other posts by this author ›