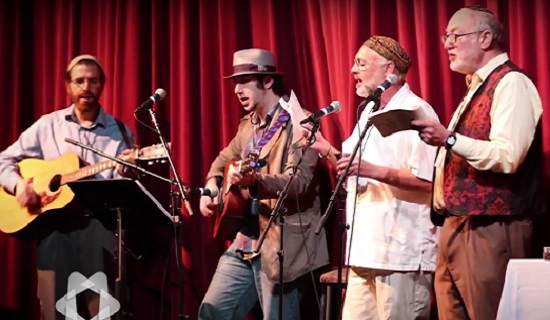 Diversity, respect, empowerment, expanding Jewish horizons, enabling connections, arguments for the sake of heaven, learning and community. Do these values resonate with you? Well, then you should attend a Limmud.
Limmud is a volunteer-run Jewish festival, found in over 80 cities, 42 countries and on six continents. They last from one day to a week and bring all segments of the Jewish community together to study, to sing, to dance, to do art and, of course, to eat.
I am thrilled that I was part of bringing Limmud to Seattle last January. It was a big hit. We set an ambitious goal of 450 participants, and sold out a week before the event with 550 participants from across the Jewish spectrum, from secular to Chabad. My working on Limmud provided opportunities to develop new relationships, learn new skills and leverage Wexner connections. Shout out to WHP Alum Mila Wichter (San Francisco 1), founder of Limmud Bay Area, for providing guidance.
To pull this off, it took a few dedicated people to lead the charge and others who shared the vision of bringing the entire Seattle Jewish Community together for an evening and a day of joyous learning and celebration. A few presenters came in from out of town, but the hallmark of any Limmud Conferences are sessions given by local folks. As we say in Limmud—everyone is a teacher and everyone is a student.
But what to do about Israel? Israel seems to have gone from a unifying theme to a divisive one. We struggled with how to present Israel at our first Limmud. Seattle is a diverse community and has strong cohorts of people across the spectrum of the Israel discussion. In fact, the conversation (or lack thereof) had become so contentious, that our local Federation convened community leaders together for a year of dialogue to encourage civil discourse.
WHP Alum Karen Treiger WHP (Seattle), was committed to creating a safe space for conversation about Israel. She investigated Krista Tippet's model of discussion, recruited facilitators, and crafted a successful opportunity for people to begin engaging in thoughtful dialogue around an emotionally charged topic. These "Israel civil discourse rooms" ran all day long, with a limited number of participants in each session. The feedback was very positive and people felt that they experienced a new way of thinking and talking about Israel. Our new challenge is—now what? For the 2019 Limmud, we hope to provide engaging, educational sessions about Israel, as we strive to uphold the Limmud values. We hope that mutual respect and arguments for the sake of heaven will help guide our way through.
The spirit of the last January's event is captured in the short video on our website. Click on this link and scroll down to watch.
You can do it too! And I know many Wexner alumni have already brought Limmud to their communities. Empowering people in a pluralistic environment to keep learning is the Wexner way. If you have questions about bringing a new Limmud to your town to share in this world-wide Jewish spectacular, please reach out.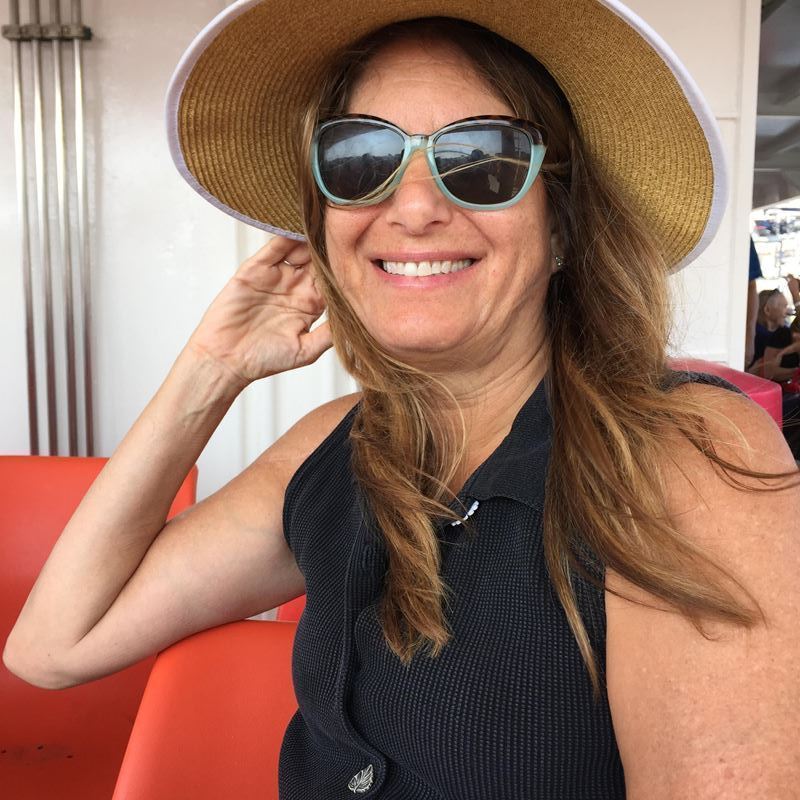 Get To Know The Authors
Wexner Heritage Alum Julie Kohl (Palo Alto 00) was born in NYC and raised in Atlanta, Georgia. She majored in American Studies at Yale, went to medical school and did her pediatric training at Stanford, and then practiced pediatrics at Kaiser in Mountain View, CA. As empty nesters, she and her husband moved to Seattle in 2011 where she is focusing on physical, spiritual and emotional well being, and has completed the Kivvun program through the Institute for Jewish Spirituality. She is now on the boards of the Institute on Spirituality and Limmud Seattle. Julie is also a participant in our Summit on Civil Discourse.
Wexner Heritage Alum Karen I. Treiger (Seattle) is a Seattle native who retired from her law practice to research and write a book about her in-laws, Sam and Esther Goldberg and their story of escape, rescue and resilience. She is an accomplished speaker and active volunteer in the Jewish community. The book My Soul is Filled with Joy: A Holocaust Story will be released on Amazon on October 1, 2018. See more at www.karentreiger.com.