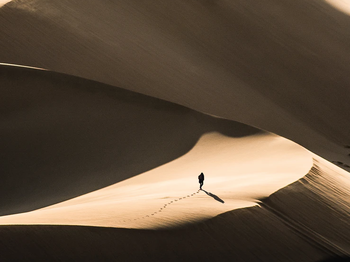 Early on during the Pandemic, I learned the term the term "moral fatigue."
In short, we used to make a million inconsequential decisions every day. These things were so inconsequential, we probably wouldn't even identify them as decisions: "deciding to" go to the grocery store, dropping off food at a friend's house, washing our hands, … leaving our homes.
And now, because of the possible impact of some of those decisions, we find ourselves using energy that would normally be saved for "the big decisions" on many, many little ones.
Not only is it exhausting, but it is taking away from our ability to exercise leadership effectively. This energy drain is affecting our capacity to make decisions as part of our everyday professional lives. Being "decisive" has long been considered an important leadership trait.
All of the speakers in our Adaptive Leading in Radical Uncertainty Zoom series have addressed the many difficult decisions they have had to make, especially those "on the dance floor" or in the action of the day-to-day leadership work. I was touched to hear WHP Member Amanda Cohn (Atlanta 18) of the CDC share that she has learned from the educators in the Wexner Heritage Program how to come to consensus within a diverse group. From a Wexner cohort to her work at the CDC, making decisions among those who disagree is critical to moving a group forward.
In fact, researchers at the Wharton School identified six skills – the abilities to anticipate, challenge, interpret, decide, align and learn – that when mastered and used together "allow leaders to think strategically and navigate the unknown effectively." How often has this exact moment been described as the unknown?!
I have observed that I've had trouble making the decisions necessary to navigate the unknown. It's difficult these days to access my gut and to easily make decisions based on instinct. And I've seen it in professional colleagues as well. We can't trust our instincts, all of which are dulled in a time when the world is turned upside down. Our traditional decision-making tools – like a handy pro/con list – feel insufficient when each item in either column starts with a conditional statement such as "if we can travel/gather/gather in a group larger than 10 … by July/August/2021…"
And yet, our work goes on and our communities depend on us. As we approach the holiday of Shavuot, I turn to my namesake, Ruth, for inspiration on making a decision at this moment of unknown.
How, I wondered, did Ruth decide to venture into the literal unknown, to follow her mother-in-law Naomi to Bet Lechem? Re-reading the story, I connected more with Orpah, Naomi's other daughter-in-law who returned to her people and her God, in Moab, where she had come from. What do I want more than to go back to the metaphoric land I know, when I feel forced to venture forward to an unknown (and virtual!) future?
But Ruth did not abandon Naomi, and this reminds us not to abandon our people. We venture into the unknown for people we love and care about. Boaz took Ruth under his wing because he heard how she cared for Naomi after she lost her husband and two sons. When Boaz welcomed Ruth to glean in his fields, the Aramaic Targum of Ruth 2:11 indicates that he knows about Ruth's kindness to her mother-in-law. I think he is also in awe that this kindness required Ruth to give up her homeland to join " אֶל־עַ֕ם אֲשֶׁ֥ר לֹא־יָדַ֖עַתְּ תְּמ֥וֹל שִׁלְשֽׁוֹם" or "a people you had not known before" (Ruth 2:11).
We are now part of exactly that – a people and a situation we have not known before. And a people that, like Naomi, has experienced a lot of loss in a short amount of time.
Ruth followed someone she cared about, out of kindness, to the most extreme. Not only did she follow Naomi, but she committed herself to Naomi's people and God and vowed to join Naomi until death, the most permanent commitment she could make.
As my colleagues and I plan to double down on engagement with alumni in the Wexner community – an investment that we have always considered to be a life-long commitment – we are reminded to go with our people on this unprecedented journey and to care for them in their time of loss.
None of us know what the future will hold – that is, what it means to be planning for and making decisions about the unknown. Those Wharton researchers pronounce that "strategic leaders must have the courage of their convictions-informed by a robust decision process." They offer tips to create such a process, including considering other options, dividing big decisions into smaller components and distinguishing between long-term and short-term decisions.
Ultimately, I know that while these technical skills can help me, I can best benefit from the adaptive challenge of getting on the balcony and remembering who it is we are making decisions for. Our alumni are people we care about, people in a place unknown to us, who have experienced loss and people to whom we have made a lifetime commitment. Remembering who these decisions are for gives me the courage of my convictions to venture into the unknown with and for them.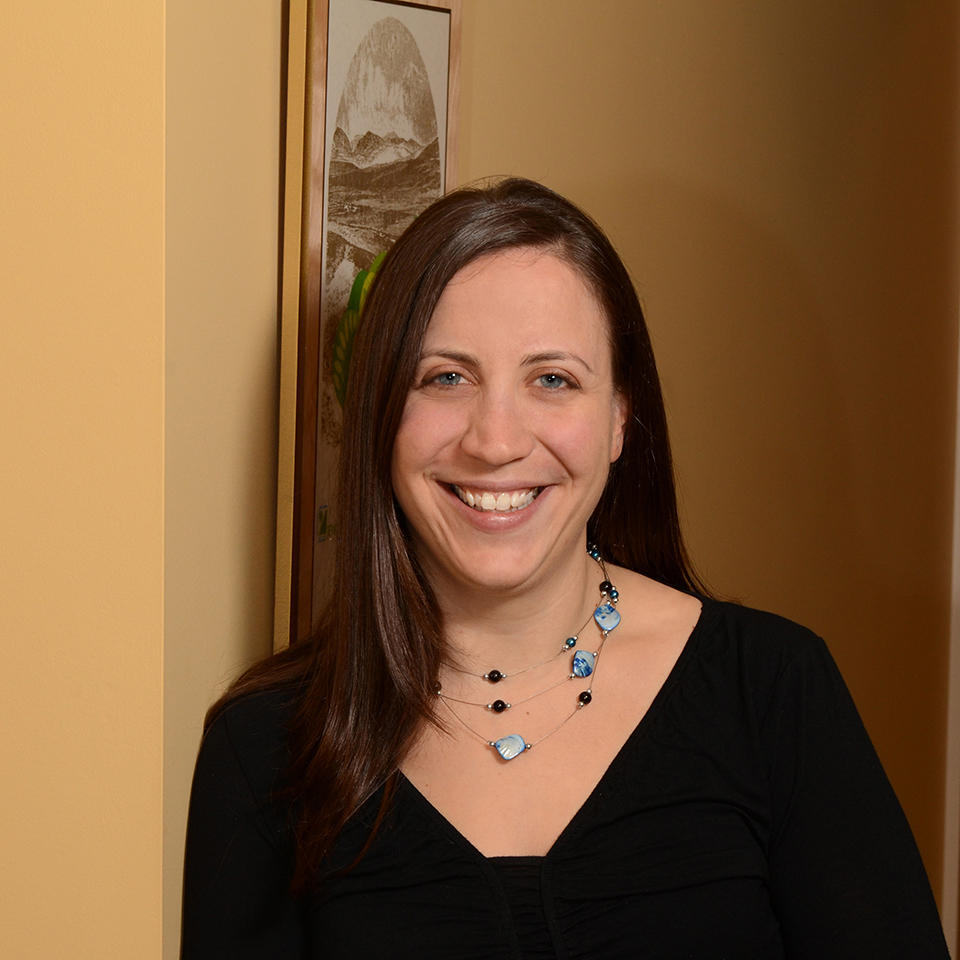 Get To Know The Author
WGF/DS Alum Ruthie Warshenbrot (Class 23) is the Director of the Wexner Field Fellowship.