The bittersweet end of my Wexner Heritage Program was this past July, when my New York 16 class laughed, cried, and celebrated in Snowbird, Utah for the last time as a formal group. One expression of our gratitude for participating in WHP quickly came together over a few days in May, as we prepared for our Siyyum, our final thank you, to be presented in Utah.
I had a simple idea. "Why don't I write a song for our siyyum?" I didn't tell anyone that I hadn't written a song in over ten years, or that I had no idea what I was going to write about!
But one morning, as I set out on a long run, the kernel of a melody popped into my head. I got home and dashed something out, and shared what I had written. Composed in English and Hebrew, in collaboration with Jeff Feig, another member of my cohort, I was reminded of the pure joy of songwriting, how I used to get lost for hours with my guitar in hand as a high schooler, or arranging music for my a cappella group in college, or writing music as a touring professional singer in my 20's.
Incorporating original lyrics along with a verse from Isaiah, Jeff and I wrote our first Jewish-themed song, together. It felt effortless, as if we were guided by larger forces! In July, with our entire group singing along, Josh Nelson on piano, and Andrew Mandel on backup harmonies, we presented "Find the Why," a loving reminder to be thankful for what we have.  The song served as an example of the power of collaboration.
I was viscerally reminded how as a 16 year-old, I used to get up in front my friends to play music (Jewish and Secular) at camp and at NFTY events, bringing together community.
Ask yourself: How many of those songleaders and passionate participants from camp song sessions of your youth became Cantors and Rabbis? How many performances in the safe space of camp or synagogue gave you courage to get in front of audiences for the rest of your lives in the real world? Music is, at its essence, a leadership activity.
Music was also fundamental and formative to my Jewish identity. I have carried those melodies from summer camp to my synagogue, to my shabbat table, to my children's tefilot at Jewish Day School. Music has been the glue holding together my communities from New Orleans to New York.
I was inspired by all of this music back in my life. Upon returning from Utah, I sought out Rick Recht of Jewish Rock Radio (and contemporary Jewish music stardom!) to see what we could be done to use music as a tool for Jewish leadership. How can music make Judaism approachable, less intimidating, easier to access?
Together, we have created the Emerging Artist Initiative, in conjunction with Jewish Rock Radio. This initiative, kicking off this Fall, will empower communal leaders from across the country to identify talented people aged 14-26 in their own communities, to encourage them to submit videos of themselves performing Jewish-themed music. Think: A Jewish version of "The Voice."
A celebrity judging panel from across the contemporary Jewish music spectrum will identify six winners, who will be mentored 1:1 to create and professionally record an original song. Not only will these songs be played on Jewish Rock Radio and PJ Library Radio, but winners will have the opportunity to perform live at Songleader Boot Camp, a premier music and leadership conference held in St. Louis in February.
This initiative aims to help to motivate and sustain a new generation of confident Jewish leadership through music. If this work also helps to find and train a new cadre of talented Jewish musicians and creates a new body of Jewish music to share with the world, wouldn't that be something?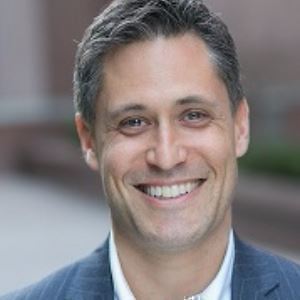 Get To Know The Author
Wexner Heritage Alum Scott Harris (New York 16) runs a residential real estate practice in New York, plays guitar with his three children, and will be recording "Find the Why" professionally to share with everyone in the coming months. You can listen to Jewish Rock Radio 24/7 through the App, your computer, or through TuneIn Radio!