When I was 15 years old, almost 50 years ago, I had a very exciting boyfriend who would drive from out of town on the spur of the moment to Knoxville, surprising me and bringing me flowers. So I was very psyched when I got invited to a dance in his town and begged my parents to let me go. They wanted me to have a social life so they relented. My mother had explained the facts of life to me, yet she had not explained the facts of life of teenage drunk boys.
It was a full weekend of partying. A number of boys had rented a hotel room where we went to hang out after the party. My memories of the night are quite fuzzy. I don't remember what hotel, who else was in the room or much of anything else. It was a long while ago. But I do clearly remember being chased around the hotel until I finally locked myself in the bathroom screaming — because my drunk date was trying to rape me. This trauma was unforgettable. Trauma affects memory, but certain details remain distinct.
I never told anyone. Who could I tell? Not my mother or father. Not my friends as they would think I was a "slut" for even going to a hotel. I could not tell anybody. Therapy was not as common as it is today. Instead I began to eat, I put on almost 40 pounds, which stayed with me for the next 40 years. I yo-yoed up and down with many different diets, including a year of bulimic behavior, trying so hard to be thinner. I never made the connection between the violence that happened to me and the food that I was ingesting to erect the barriers that would keep other perpetrators away. The original assault set off many years of my internal suffering.
It wasn't until in my late 20's when I got into a therapy group based on Susie Orbach's groundbreaking book, Fat Is a Feminist Issue, that I began to connect compulsive anxiety eating with fear of other assaults. The weight was the barrier protecting me from men. I spent years in therapy trying to sort all this out and this was not the only assault. As an overweight young woman in my teens and 20s, I was vulnerable, and thinking I was just lucky to have any boys pay attention to me left me open for more attacks.
This template was formed when I was so young and set the stage for many years of dis-empowerment, and then ultimately empowerment — learning to find my voice and to express my feelings of hurt and rage.
My story has an unusual ending. Fifteen years later to the day that my own daughter turned 15, I got a call from Israel from this old boyfriend. He had tracked me down. He was asking to be forgiven. He had become a ba'al teshuva and I guess his conscience finally caught up with him.
I had spent many years working to transcend this trauma, finding my own resilience, finding my voice, empowering other women, and even becoming a rabbi. The fact that he actually called to apologize re-opened the wound and I began asking: "What if?" — "How would my life have been different if this had never happened?" This was not the right question though… It took another year for me to find the right questions and to write the letter asking for what I needed from him in order for me to really forgive. I asked him to volunteer at a rape crisis center.
If I was called now to testify about what happened to me years ago — before the Senate or anywhere — it would be hard. And I have received an apology! Testifying in public before a panel, especially in the Senate, televised nationally — unimaginable. It would re-open this trauma for me and actually be terrifying. I would need all the support I could muster. Not the derision or politics that I have seen unfold.
I write this now because I know that sexual assaults are not limited to a political party — all are at risk, as are many women around the globe. The culture of teenage violence against girls and the attitude that "boys will be boys" are pervasive and serve to silence women. The lack of empathy and understanding of women's experience is unfathomable. The conversation about sexual assault, teenage drinking, and violence against women has only just begun. We need compassion, understanding for trauma survivors; we also need justice for survivors. We need to elect more women to public office, women who will speak out, who will persist. And more men need to apologize — you know who you are, and it is not too late.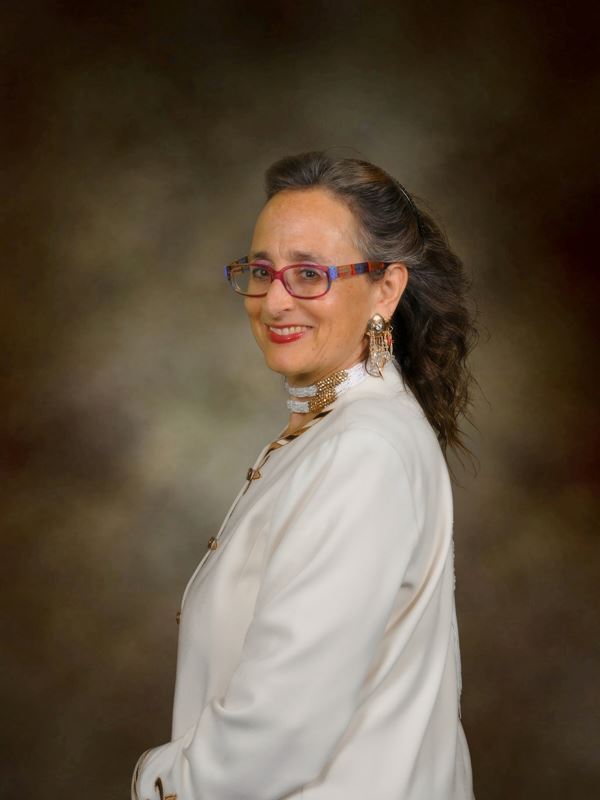 Get To Know The Author
Rabbi Rayzel Raphael, a Wexner Graduate Fellowship Alum (Class 2),  performs weddings and baby namings and provides counseling for Jewish and interfaith families in the Greater Philadelphia area. She is an "unorthodox rabbi" and loves teaching about "the Jewish Mysteries" — Angels, Dreams, Ritual, the Soul, Magic and Kabbalah. She has served as a chaplain; worked for Hillel doing outreach to students; and served as spiritual leader at three congregations — currently at Darkaynu in Warrington, PA. Rayzel, or sometimes known as Geela Rayzel or Reb Rayzel, was ordained at the Reconstructionist Rabbinical College and studied religion at Indiana and Brandeis Universities. Rayzel is an award winning songwriter/liturgist having recorded 6 albums including three solo recordings: Bible Babes a Beltin' (songs of women of the bible ); Friday Night Revived (original Shabbat music) and, most recently, May the Angels Carry You (music for end of life). In addition she is an artist — painting silk tallitot and most recently creating a deck of Shechinah Oracle cards through collage and paper. For more information visit her website: www.shechinah.com. She is partnered with Dr Simcha Raphael, author of Jewish Views of the Afterlife and has two children: Yigdal and Hallel.