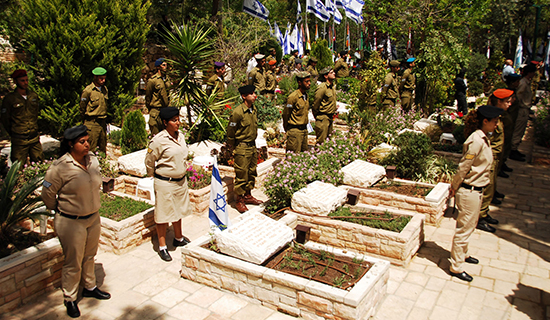 For many years now, we Israelis remember our fallen on the eve of Independence Day. The saddest day of the year leads directly into the happiest one.
Many people, myself included, feel uncomfortable with this "unnatural" pairing of joy and grief.
Yet, for a young nation whose independence was achieved though herculean efforts and at an incredibly high price in human lives, this IS a natural pairing. During the War of Independence 3,600 soldiers and 2,400 civilians lost their lives: 1% of the Jewish population at the time. Today, 1% of Israel's Jewish population would be over 70,000 people. Can we even imagine a catastrophe of that magnitude? Can anyone imagine 1% of the US population – 3.25 million people – dying in a war?
The huge sacrifices of the War of Independence and of subsequent wars and conflicts (over 23,500 fallen, through 2017) were not those of past generations: the generation that fought for independence is still with us, as are the generations who fought in the Sinai Campaign, the Six Day war, the Yom Kippur War, the two Lebanon wars and all the smaller "campaigns", "operations", "intifadas" and other countless armed conflicts in between. The fallen were relatives, friends and neighbors of ours and of our friends, our parents and our grandparents.
How can we celebrate our independence without stopping to remember those who sacrificed their lives for us?
Independence Day is indeed a day of pride and joy for Israelis, and, I believe, for Diaspora Jews as well. And as this year's Independence Day slogan rightly announces: there is much to be proud of.  As we celebrate and pride ourselves on our nation's incredible achievements, let us not forget the price we paid along the way, and let's dedicate our best efforts to breaking the cycle of hatred and violence, so that future generations may enjoy the honey without the sting.
Yom HaAtzmaut Sameach!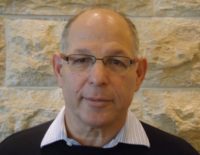 Get To Know The Author
Ra'anan Avital, Director General of The Wexner Foundation – Israel, spent the major part of his professional life in Israel's Prime Minister's Office, where he held a variety of positions at home and abroad, including, at one point, heading the office's Senior Executive Development Program. During the ten years before joining the Foundation, Ra'anan was co-founder and CEO of an innovative high school in Emek Heffer, Israel. The school, promoting an ethos of leadership, academic excellence and pluralistic Jewish values and culture, was established by Ra'anan and his co-founders as an experimental model for 21st century Israeli schools. Ra'anan received both his Bachelor's and Master's degrees in Political Science from Haifa University, and over the years has graduated numerous programs in Jewish Studies, management and education, including "The Art and Practice of Leadership Development" at Harvard Kennedy School's Center for Public Leadership.