Reposted with thanks to the Sun Sentinel.
Clergy members, therapists, first responders and teachers working at Marjory Stoneman Douglas High School are gaining insight from two psychologists who are deeply familiar with terror and trauma.
The psychologists are from Israel, where citizens have experienced decades of war and face constant threats of physical injuries and emotional scars. The Israeli people have developed another side of this reality: resilience, strength and preparedness, qualities the Israel Trauma Coalition representatives are teaching in Parkland.
To read more, click here.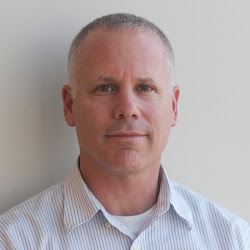 Get To Know The Author
WIF Alum Yotam Dagan (Class 24) is one of these psychologists.  Being A former Navy Seal commander, a certified clinical psychologist with expertise in Combat stress reaction (PTSD) and a hostage negotiator, Yotam has been for many years, on the constant move between leading soldiers on the battle field to building their mental and professional fighting capacity, developing their leadership skills and caring for their wellbeing.  Upon completion of his military tenure, Yotam initiated and co-founded programs helping soldiers discharge, reintegrate and take leading positions in the Israeli public service and civil society.  Yotam is currently serving as director of community outreach in Natal, Israel's leading Post-traumatic stress prevention and treatment organization and is an independent consultant to security organizations on issues of counter terrorism, the psychological profile of suicide bombers and crisis negotiations in Israel and abroad.  Yotam holds a BA in psychology, history and philosophy and a MA in clinical psychology from the university of Haifa, Israel and upon being awarded the Wexner fellowship, has completed a Mid Career Master's degree in public administration at the JFK School of government at Harvard University.  Yotam is married to Iris, is a father of 4 boys, and resides in Northern Israel.