An international collaboration to provide vital health care across borders
More than 90 percent of the water in Gaza has been deemed unfit for human consumption. Coupled with food insecurity and poverty this means that most residents' physical well-being is consistently compromised. Gaza's civilians in need of basic or more complex medical services struggle with a system that lacks the necessary physical infrastructure to serve its population. The limited availability of drugs, equipment, and qualified human resources exacerbates an already challenging situation. According to the World Health Organization's Health Cluster Bulleting for November–December 2019, there are 32 functioning hospitals and 149 primary health clinics serving Gaza's more than 1.8 million population. An estimated 43 percent of essential medicine stocks are totally depleted and 46 percent of essential medicines are down to a one-month supply.
An ambitious, unique and exciting collaboration between the Government of Israel, Palestinians and the NGO community has been designed to address some of these critical medical and trauma-related needs. It is not a project for the Palestinian but with the Palestinian.
Israeli-based NATAN-IHA International Humanitarian Aid will be providing medical aid to Gazan civilians at the new Gaza Health Center, which is now under construction. This project is a collaboration between NATAN-IHA and the American NGO, Friend Ships. NATAN-IHA will run a family medicine and trauma care clinic and a separate dental clinic. The new Gaza Health Center is located on a 10-acre area of land near the Erez Crossing at the Israel-Gaza border. It will be a tent-based medical facility to include a main hospital tent and several clinics. The health center will also provide tele-medicine for worldwide consultation with specialists, a large children's play area, a hydroponics training program and distribution center. This project is a central part of the collaboration between the authorities in Israel and Gaza aiming to consequently improve the health care in Gaza.
It is also a prominent peace building program. The Peres Center for Peace, Eye from Zion, Alpha Omega International dental society and other non-profit are working together. Volunteers from around the world, both medical and non-medical, will staff the facility. This is an international collaboration with the backing of the Israeli government, the Palestinians and international NGOs and medical staff. The center is scheduled to begin operations in July 2020.
Both sides, Israeli and Palestinian, have given their support for this program and the construction, funded by Qatar, is nearly complete. Hospital tents have been erected as well as underground hygiene structures and supporting infrastructure. The NATAN-IHA medical and dental clinics will be operated by volunteers from around the world, all duly licensed and experienced professionals, serving for a 2-week minimum commitment. Due to current regulations, only Non-Jewish and foreign country citizen volunteers are allowed to enter the camp as aid workers. NATAN-IHA has begun recruitment of skilled volunteers in Israel and around the world.
NATAN-IHA International Humanitarian Aid is a nonprofit, non-governmental, multi-faith organization, based in Tel Aviv, providing relief following natural or man-made disasters. NATAN-IHA was founded in 2004, inspired by the lifework and legacy of Abie Nathan, Israel's first international humanitarian. Over the past 16 years NATAN-IHA teams have answered the call to aid victims of floods, earthquakes and typhoons in Africa, Asia and Haiti, among other places worldwide. NATAN's most recent relief operation was in Mozambique following Cyclone Idai. In recent years, NATAN-IHA has expanded from short-term disaster relief to long-term community recovery and resilience projects, especially in work with refugees in Serbia, Syria and Greece. NATAN-IHA is all-volunteer, deploying only vetted, certified professionals in the fields of medical, dental, trauma aid, logistics and education. NATAN-IHA operates under the principle of Collaborative Capacity Building, working in cooperation with local aid organizations.
NATAN's collaboration with Friend Ships began in 2018 when NATAN-IHA provided medical and dental care as well as tele-medicine services to Syrian civilians at Camp Ichay on the Syrian side of the Golan border.
Friend Ships was founded in 1983 to provide programs for children at risk. The founders had a vision of a ship that would travel the world bringing aid. Today Friend Ships has ships, boats, aircraft and trucks, ready to deploy and berthed at the organization's home base in Port Mercy, Louisiana. For the past 36 years, Friend Ships has provided disaster relief and humanitarian aid around the world.
If you're interested in volunteering for the program or learning more, please contact Joanne.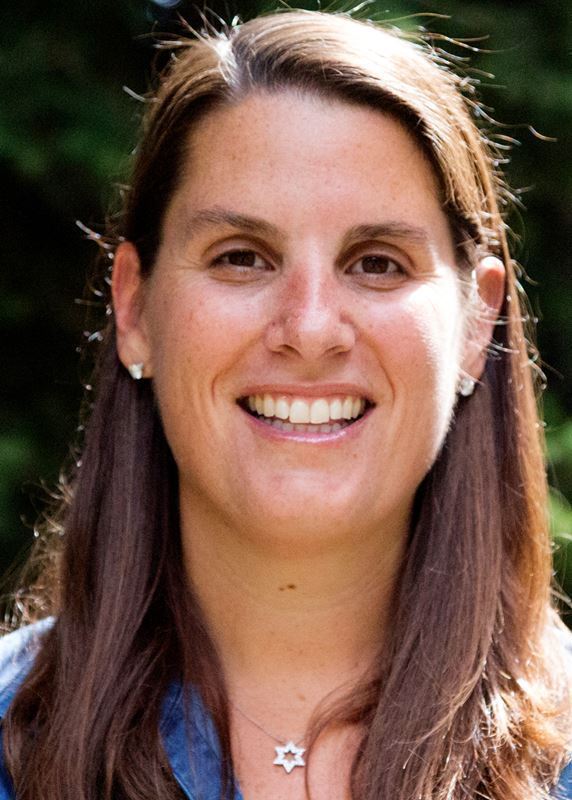 Get To Know The Author
WHP Alum Joanne Moore (Washington 13) is an international development assistance specialist with more than 25 years of experience in Africa, Asia, and Haiti. Currently, she also lectures at the Global International Development program at the Hebrew University of Jerusalem. Joanne was connected to NATAN through a friend and has been providing support and advice to their leadership.