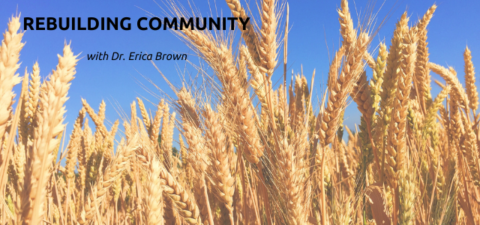 As we count up towards Shavuot, in anticipation of revelation and celebrating the gift of Torah, we also approach a phase of endemic living. What better time than now to read the Book of Ruth, a story of two women who have to rebuild their lives post-trauma.
Come think about leadership lessons as we build and rebuild community, dancing at the boundaries in this space between Pesach and Shavuot, Pandemic and Endemic, Exhaustion and – we pray – Rejuvenation.
Rebuilding Community will be a four-part, weekly, 30-minute, interactive opportunity that will feature a close reading of a Jewish text and a corresponding piece of art inspiring us to delve into the passage's meaning and determine how we might apply it to our own leadership challenges.  Join us Wednesdays at 12:00 PM ET!
View Erica's bio here.