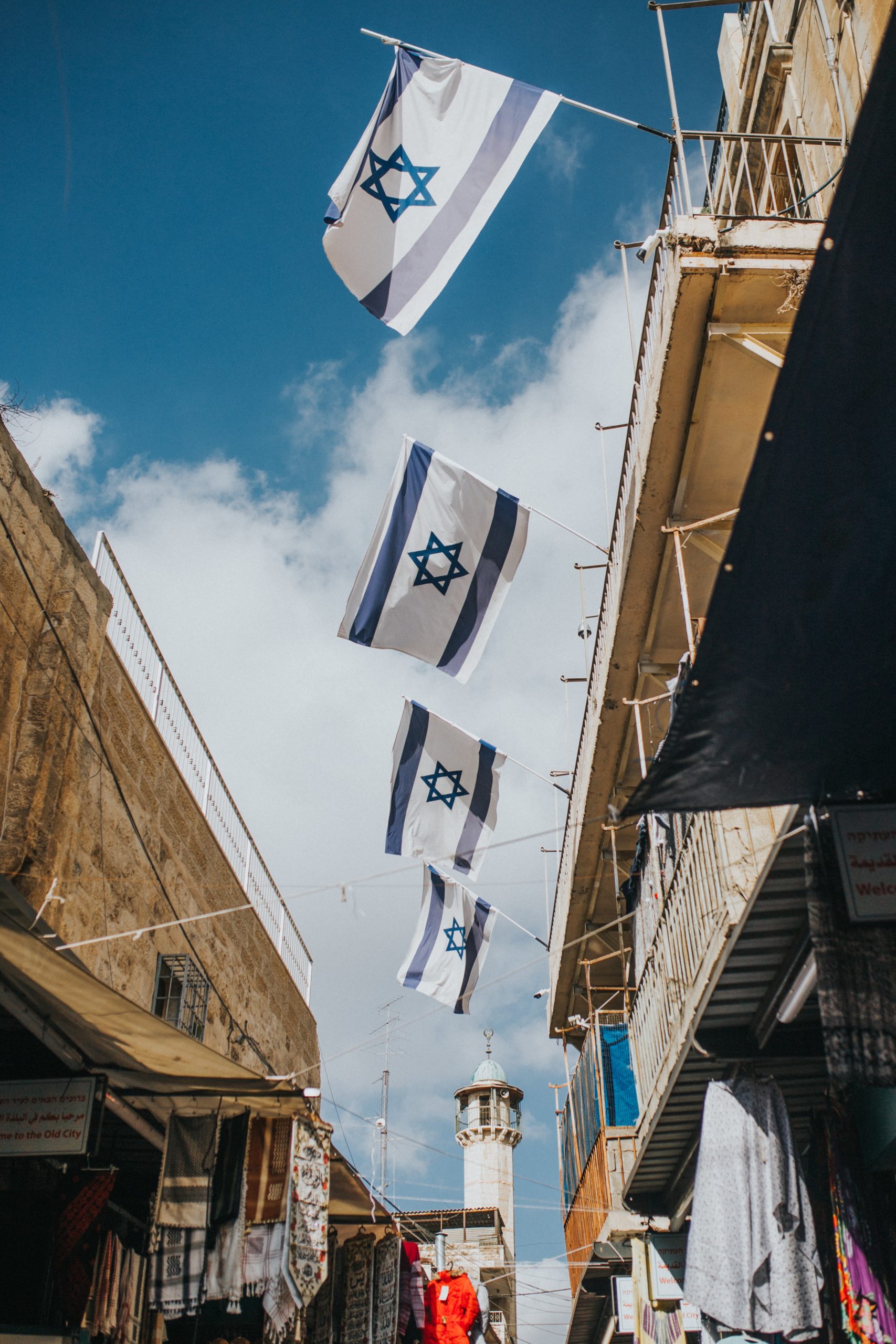 On Monday, October 9th, Rabbi B. Elka Abrahamson, President, sent out a letter to our network with words of deep empathy and support, and a promise to follow up with resources for our North American "family", including talking points and where to donate. There are many such lists now available, and we have compiled some of the most helpful in one place to help you continue to lead in your communities. We urge you to contact Kaitlin Kaiser, Program Coordinator, with more recommendations as we will try to update this list as things develop.
As Elka wrote:
"Our solidarity with our beloved Israeli Wexner "family" and with the People Israel is steadfast. Our belief in the State of Israel is unshakable. We are with you through this nightmare and beyond as we find a path toward new light, may it arrive in our day. Many within our Wexner Israel network are leading through these dark hours, making decisions, and guiding anxious organizations through the most difficult times. We send both gratitude and ceaseless admiration for your efforts. A spirit of oneness must prevail through this crisis and beyond."
Talking Points and Resources
Talking Points and Other Resources from JFNA
Read Time: 3-4 minutes
A comprehensive Google Doc including talking points, resources, and recommendations for donations.
Hamas Attack on Israel Kills Hundreds of People | ADL
Read Time: 4-6 Minutes
This article discusses a recent attack by Hamas on Israel, resulting in significant casualties and tensions in the region, while also highlighting the role of social media in spreading bias, misinformation, and antisemitism during such crises; it provides suggestions on how to engage in conversations about the situation and take action. Also includes questions to facilitate conversations with children ages 11 and up.
Read Time: 4-5 minutes
Hamas, supported by Iran, initiated a violent war against Israel, resulting in over 1300 Israeli casualties, including civilian deaths and kidnappings, making it a tragedy of enormous proportions for a nation with a population as small as Israel's. The conflict has caused suffering on both sides, with Hamas using innocent Palestinians as human shields.
Israel Under Attack–10.9.1.pdf (jewishedproject.org)
Read Time: 2-3 minutes
On October 7th Hamas launched a coordinated and devastating attack from the Gaza Strip on Israeli civilians, resulting in numerous casualties and kidnappings, making it the deadliest event for the Jewish people since the Holocaust.
Bari Weiss on Hamas attacks: This is not resistance, this is barbarism | Fox News Video
Watch Time: 15 minutes
WARNING – GRAPHIC CONTENT: The Free Press editor Bari Weiss shares stories from victims of the Hamas terrorist group's gruesome attacks on Israel and criticizes activists across the world celebrating the war as a step towards Palestinian liberation.
Honestly with Bari Weiss: War in Israel: Michael Oren Explains How 'Evil' Infiltrated the Country on Apple Podcasts
Listen Time: 52 minutes
Historian and former Israeli Ambassador to the U.S. Michael Oren helps us make sense of the unfolding crisis.
Read Time: 2-3 minutes
The Anti-Defamation League (ADL) is actively working with businesses and organizations to address antisemitism and bias in the workplace, offering education programs and resources to create inclusive environments amid a rise in antisemitic incidents.
Countering Online Antisemitism (boundlessisrael.org)
Read Time: 1-2 Minutes 
Boundless Israel has conducted research highlighting the challenges posed by online antisemitism, including the echo chamber effect on pro-Israel messaging, the connection between online hate and real-world harm, and how antisemitism is used to advance disinformation campaigns among minority communities.
Startup Reserves for Israel ("SRI") is a global force of over 1,800+ highly skilled professionals leaning in to provide a range of services to fill invaluable gaps in Israel's startup workforce.
Conversations with Youth
How to Talk to Your Kids About Scary Situations | PJ Library
Read Time: 5-7 Minutes
This article from PJ Library provides guidance and resources for parents on how to talk to children about scary situations and includes information on addressing various age groups and recent updates related to topics like school safety and the COVID-19 pandemic.
How to Talk To Children About Antisemitism | PJ Library
Read Time: 7-10 Minutes
This article from PJ Library, updated in February 2022, offers guidance and resources for parents on how to talk to children about antisemitism, emphasizing the importance of open and age-appropriate discussions while providing book recommendations and additional resources for addressing this challenging topic.
How to Talk to Kids About What's Happening in Israel Right Now – Kveller
Read Time: 6-8 Minutes
The article offers guidance for parents on initiating age-appropriate conversations with children about the ongoing situation in Israel, emphasizing the importance of open communication and serving as a reliable source of information amidst online media exposure.
How To Talk to Children About Israel Today | The Jewish Educator Portal (jewishedproject.org)
Watch Time: 1 hour 11 minutes
On Saturday, the Jewish people experienced an unimaginable trauma, as attacks on Israel from Hamas left soldiers and civilians wounded, dead, and missing. Join The Jewish Education Project's Dr. Samantha Vinokor-Meinrath and noted expert Dr. Sivan Zakai for a conversation and the sharing of resources and best practices on talking to children about Israel and the current situation.
Honeycomb Crisis Resource 2021
Read Time: 4-6 Minutes
This resource provides guidance for Jewish teen philanthropy programs on how to address crises, offering discussion prompts based on Jewish texts and suggestions for incorporating philanthropy into crisis response and long-term planning, emphasizing the importance of flexibility and community involvement.
Israel at War • Unpacked for Educators
Help your students unpack the extremely difficult situation that continues to unfold in Israel. With resources covering history, contemporary topics and current events, you will have the tools to frame the situation and engage your students in meaningful conversations.