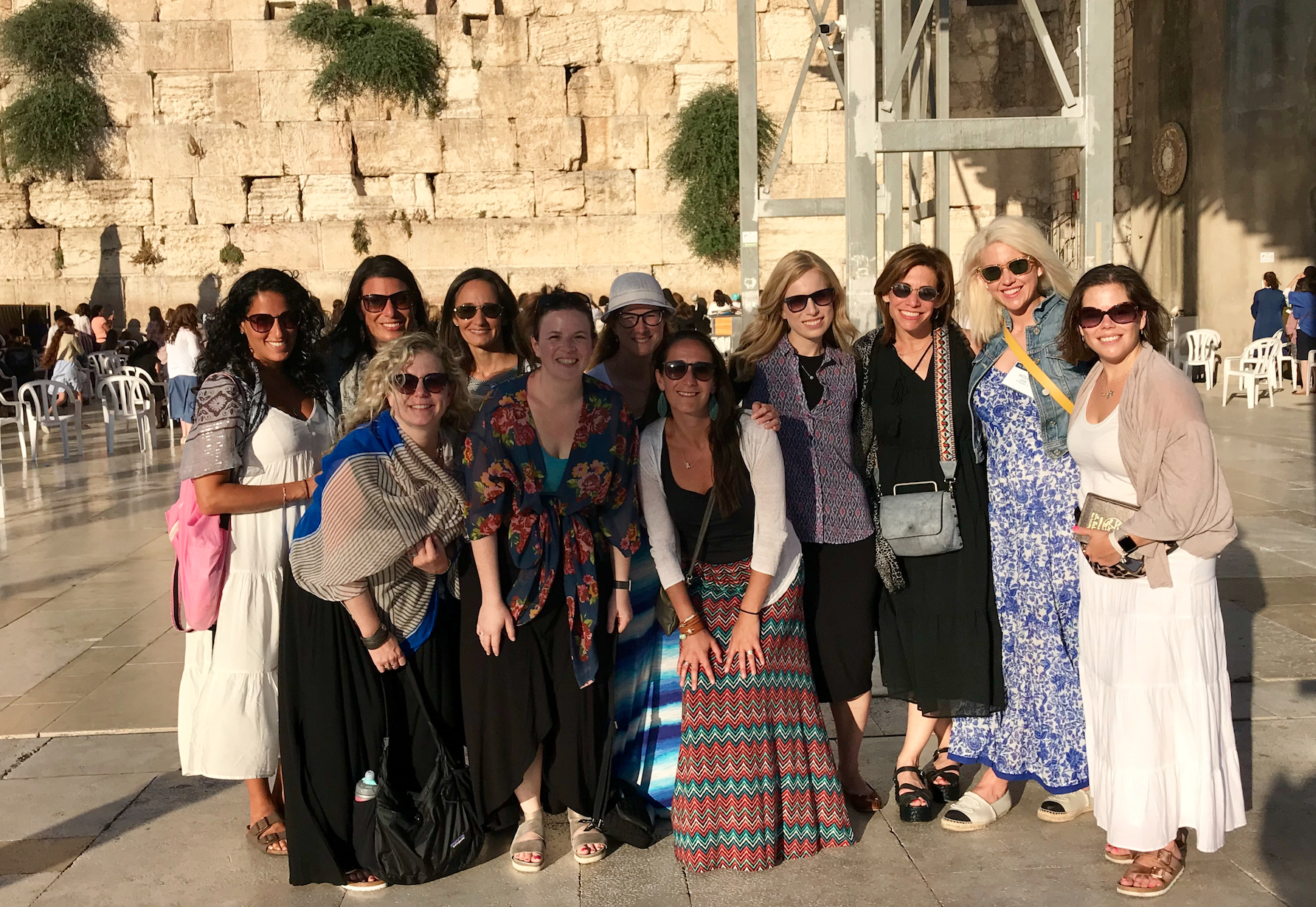 What's love got to do with it? When it comes to power – whether it's held by a person, a group, or a country – the answer is: a lot. In fact, the secret to influence may come down to the power of love.
As alum of the Wexner Heritage Program, we have all learned that there are many different ways to exercise leadership and different strategies work for different people. This was a major takeaway from my Wexner studies. To really be effective, and to win hearts and minds, the ability to influence people is key. Throughout this past year, as I took the helm of an Israel-focused nonprofit just before COVID-19 upended the world, the importance of being able to influence people through trust, respect and admiration became more and more clear to me.
Countries also have different ways of exerting power. When talking about how countries exert power, most people's minds go immediately to "hard power" – the ability to affect outcomes through coercion or force (a strong army, a strong economy and powerful international alliances). While a useful thing to have, hard power does not always indicate true influence or leadership. In fact, it is soft power which plays a role in this realm. "Soft power" was coined by Joseph Nye in the late 1980s and it is defined as "the ability of a country to persuade others to do what it wants without force or coercion." This ability cannot exist without a certain measure of positive feeling like love and admiration.
Israel's hard power comes in many different forms, perhaps most obviously through its highly effective defense forces. In addition, Israel is viewed as a political and economic influencer with strong international alliances. Its role as a religious center holds a certain amount of power as well. In the U.S. News & World Report's 2020 "Best Countries" Rankings, out of 73 countries Israel placed 8th in the "Power" category, but 28th overall. This shows that, on a global stage, Israel is respected, but not loved.
When my Pittsburgh '18 cohort visited Israel with the Wexner Heritage Program in the summer of 2019, we saw plenty of examples of hard power during an impactful day in the south of Israel, especially our experience viewing the Gaza border crossing. That day was memorable, to say the least. But it's not the strong borders and military might that makes people fall in love with Israel. Israel is full of soft power – through its people, its families, and even its business community. Throughout the trip, one Israeli after another welcomed us, shared their life experiences with us, and helped us to understand Israel well beyond the conflict.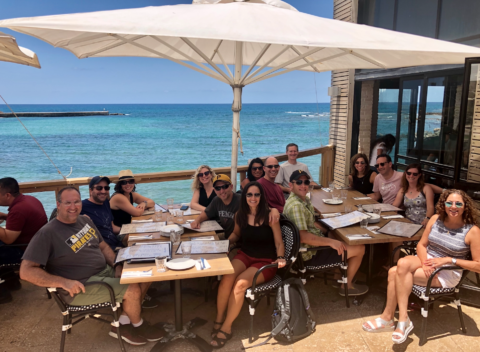 The next generation does not view hard power as a positive attribute, according to David Sable, the former CEO of Young & Rubicam. Instead, this sort of power is seen by young people as aggressive and impersonal. To many of these people, because of its abundance of hard power and their lack of awareness of Israel's softer side, Israel is perceived as an authoritarian, illiberal and conservative country.
As the saying goes, perception is reality. Fortunately, perceptions are a lot easier to change.
That's where the organization I work with, Vibe Israel, comes in. Vibe Israel is, in a sense, the marketing agency for the country of Israel, singularly focused on improving global perceptions of Israel and portraying the country authentically so that its true colors shine through. Our ultimate goal is to make Israel a place that the next generation engages with not because they have to, but because they choose to. And that means amping up the perceptions of the amount of soft power that Israel holds.
We recently commissioned a new study from Bloom Consulting, the premier global place branding organization, that looks at global perceptions of Israel from an economic standpoint, especially in the wake of COVID-19. The pandemic has caused the economic balance of the world to shift. As large economies turn inward, small export and foreign direct investment-based countries are forced to become much more competitive. It is imperative that Israel stand out from the crowd. Do businesspeople around the world see Israel as a country they would choose to do business with?
The answer is complicated. Yes, for now. But the clock is ticking – with COVID-19 pushing it to tick even faster – and the perceived lack of Israel's soft power in this respect is troubling. Hard power alone won't cut it.
In other words, focusing on Israel's technological prowess is no longer effective and if we continue to go that route, our research is showing that Israel will lose out relative to its competitors and become an average player in just four years. If we focus on the people behind the technology, the risk-taking dreamers, the driven innovators and, most significantly, the warm, welcoming community, that will be the brand messaging that will drive Israel's international business strategy forward.
Israelis are forward-thinking and they are trusted business partners. But more importantly, they are inviting, fun and easygoing, even in business relationships. While technology may no longer differentiate Israel from the masses, if international business executives are looking at two countries that do the same thing, they are going to choose to do business with the people they like.
To that end, Vibe Israel is now working with Israel's Ministry of Economy and top Israeli business leaders to establish and implement a brand strategy for exports and foreign direct investment that focuses on the qualities that make Israel unique – the Israeli spirit, if you will.
The importance of soft power cannot be overstated. When Israel is loved and admired as much as it is respected, it will find itself better positioned to compete in the economy of tomorrow. This is in our interest as Jews living outside of Israel as well, because a strong Israel means a strong Jewish Diaspora. And we are doing our part at Vibe Israel to prepare it for success.
Photos provided by the author.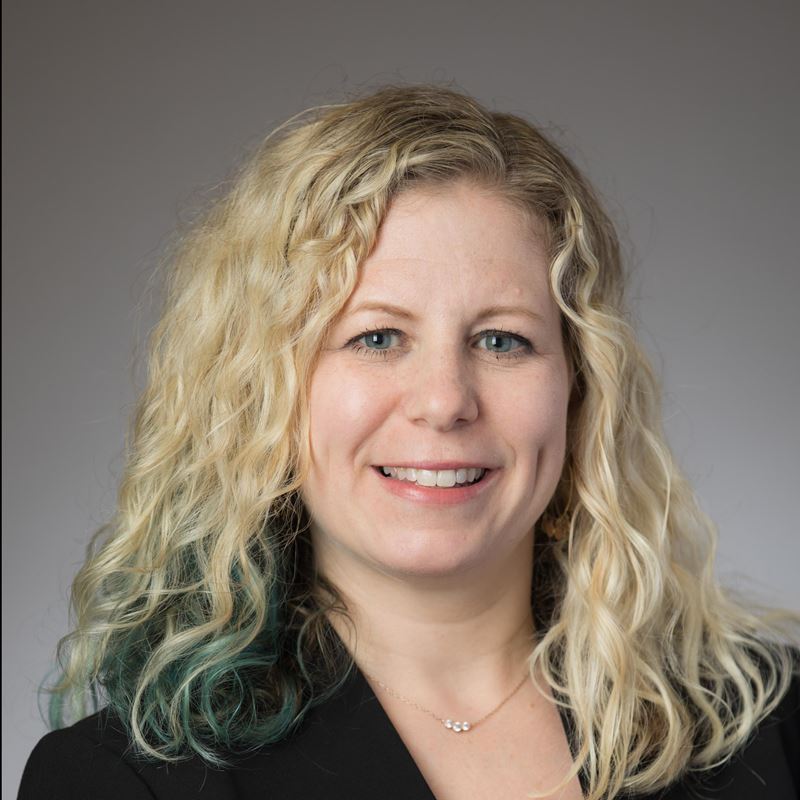 Get To Know The Author
WHP Alum Becca Hurowitz (Pittsburgh 18) is President and CEO, Vibe Israel USA.