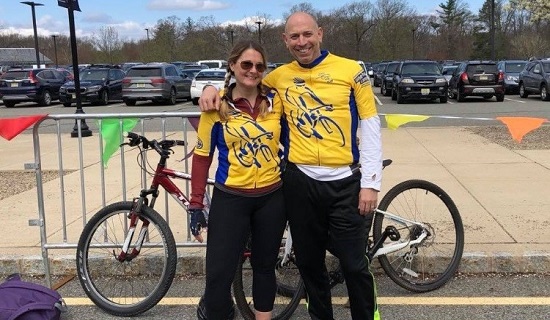 Jamie and Jonathan Ramsfelder

Spin classes aside, I have not ridden a real bike, in the real outdoors, for many years. So, when I was asked to not only be on the committee, but also be a rider for an 18-, 36-, and 64-mile bike tour, of course my answer was, "Sure!" It was the Tour de Summer Camps ride to support scholarships for children to attend Jewish summer camp. My three children attended Jewish sleep away camp and had amazing experiences. I know first-hand the impact Jewish camp could have on a child's friendships, sense of community and Jewish identity.  Though I was fortunate to be able to provide that experience to my children, many are not able to do so. I wanted all children to have that opportunity. So, I hopped on a borrowed bike, rode 18 miles, and raised money for Tour de Summer Camps.  And I didn't crash.  A win-win, for sure!
Tour de Summer Camps originated in Los Angeles with the leadership of Wexner Alumnus Rodney Freeman (LA/Bank of America), inspiring Greater MetroWest and other communities. For more information, see the following links:
https://www.tourdesummercamps.org
https://tourdesummercampsnj.rallybound.org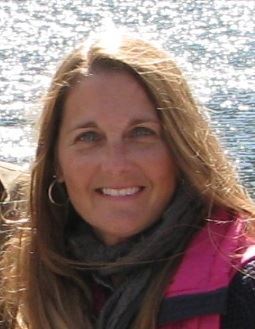 Get To Know The Author
Wexner Heritage Alum Jamie Ramsfelder (Greater MetroWest 15) grew up in Monmouth County, New Jersey.  Jamie received her Bachelor of Arts from Ithaca College and her Juris Doctorate from Rutgers School of Law. After practicing law for a few years, Jamie took time off to start a family with her husband Jonathan. When Jamie returned to work, she began a career in professional fundraising and worked as a Development Officer at the then Hebrew Academy of Morris County (now Gottesman RTW Academy), a pluralistic Jewish day school.  Thereafter, Jamie took the position of Grants Manager at the Morris Museum, until she decided to once again dedicate more time to her family and volunteer work in 2011. Jamie lives in Morristown, NJ, with Jonathan and their three children.