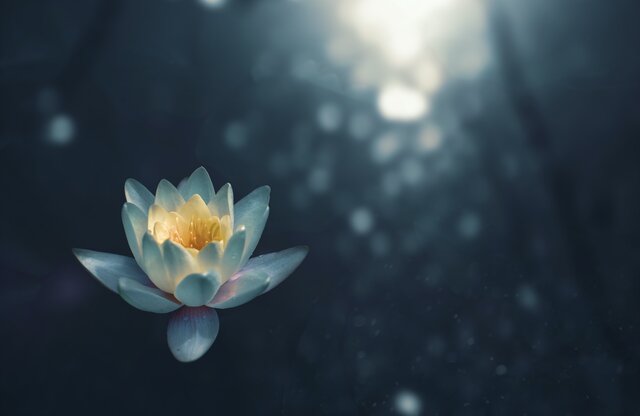 Of all the things I've learned during the pandemic, none amazes me more than this: every day at 12:30 pm eastern time, hundreds of people get onto Zoom, turn on their cameras, close their eyes and meditate quietly together for half an hour. This happens like clockwork, Monday through Friday, during our daily Jewish mindfulness meditation sit at the Institute for Jewish Spirituality. And it's happening in scores of other Zoom rooms, at all times of day, all over the world.
Why, I wonder, do people do this? They can get recorded meditations from any number of apps and web sites (including our own). They could do it on their own time. Even I found that I've largely stopped my private Jewish meditation practice in order to join in on group experiences. But why log on just so you can close your eyes?
The answer I've come up with is that, just as we talk about virtual reality spaces into which people enter by looking into technological goggles, I think we're discovering – or perhaps it's remembering – that there's a spiritual reality we can enter by closing our eyes in the virtual presence of other people. It's a new take on the notion expressed in the halakhic teaching that one who is unable to pray with a minyan should have an intention to pray at the same time as the minyan prays (Shulkhan Arukh Orakh Chayim 90:9). When we do so, and when we can experience some more of the presence of the other people who are praying at the same time by seeing their faces, we generate and inhabit a dimension of heightened spiritual awareness.
The pandemic has reminded us how much we need synchronous, real-time connection. And it has revealed to us new ways we can create and find it with varying degrees of embodiment. Through a combination of amazing new technologies like Zoom and radically old ones like intentional stillness and quiet, we can experience a palpable sense of communion. We realize we can contribute to and partake of a spiritual reality, which is perhaps even more real than the virtual reality we can sense through an Oculus headset.