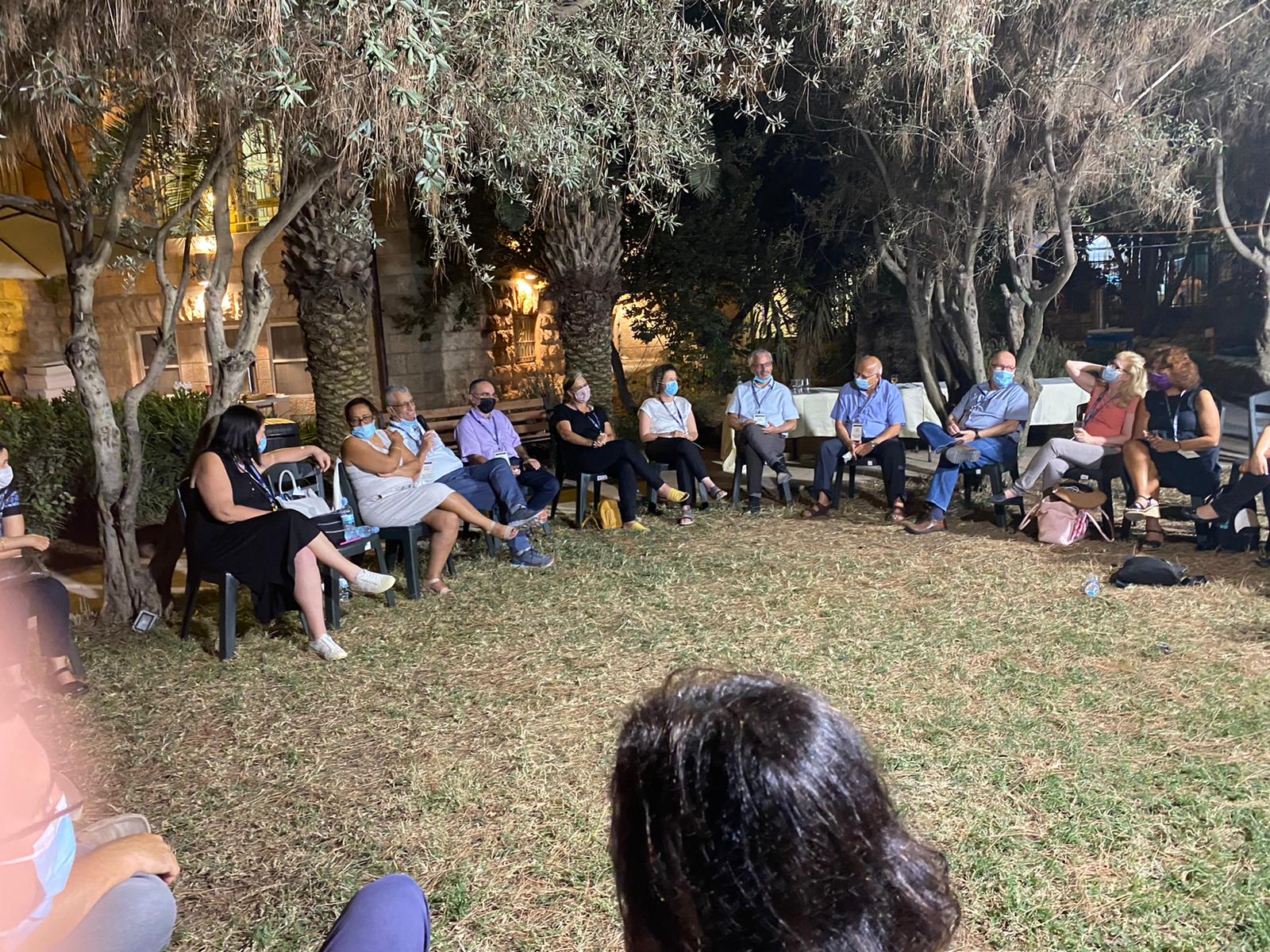 Photo above is from the launch event of the Society and Welfare Forum.
In Israel there are two alumni communities: The Wexner Israel Fellowship alumni community and the Wexner Senior Leaders network. Alumni communities activities include annual institutes, networking and tutorial groups as well as forum gatherings for peer consultation.
The forums are thematic and engage alumni and network members interested in discussions and pear learning around these issues.
Health System Forum: A community of directors and decision makers in the Health System, striving to enhance collaboration and peer learning while integrating the three corner stones of the system: hospitals, community medicine, and the Ministry of Health.
Society and Welfare Forum: Includes alumni working and active in the society and welfare fields, aspiring to make social change and Tikkun Olam through collaboration and joint learning.
Jewish Peoplehood Forum: Includes alumni interested In Israel and the diaspora relations.
Innovation Forum: The Innovation Forum consists of members of the alumni community that hold innovation affiliated positions in the Israeli public sector. In the forum they brainstorm with organizations that are seeking strategic advice and support and provide consultations to a variety of "customers" seeking quick fixes to pandemic-inflicted crises. Seven such consultations were held over the past four months.
Human Resources Forum: HR professionals in a variety of public sector organizations come together in a space for peer learning and consulting, as well as for initiating projects.
Get To Know The Author
Keren Zefania is the Program Manager for the Wexner Israel Fellowship.