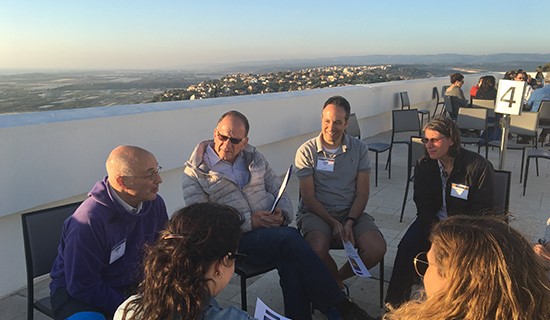 In these challenging times, we all carry the responsibility to connect hearts and minds between brothers and sisters from both sides of the ocean.
Regretfully, I was surprised to read the publication on behalf of our friends Nadav Tamir & Or Rachlevsky in last week's WexnerLEADS, that could have been misinterpreted as a statement representing all Wexner Israel Fellowship Alumni and members of the Senior Leader Network.
With careful reading the authors did indeed state that this was not an WIF Alumni endorsed statement and I regret that such a point was not made very clear from the very beginning of the article. Though I participated in the Summit referenced, my opinion was not solicited nor represented by the statement.
"We, the Israeli Fellowship alumni who experienced a meaningful connection with our Jewish North American brothers &  sisters…"  Controversy and civil debate lives at the heart of Judaism, which is a good thing. The question is, how do we continue to engage in civil discourse? I would like to emphasize that we are, in my opinion, all responsible for the challenge of continuing a strong connection between brothers and sisters across distance and difference. Toward this end, we must all be extraordinarily careful in how we represent group statements or sentiments. Let us all be cautious in what we write and in whose name we write.
And at the same time, let us continue to engage in direct dialogue that grows out of our ongoing sense that we are responsible for each other.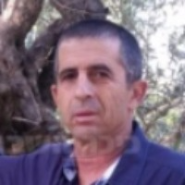 Get To Know The Author
Brigadier General (Res.) Ram Shmueli, a Wexner Israel Fellowship Alum (Class 11) and a participant in our inaugural Summit "Stronger Together," served as the head of Intelligence of the Israeli Air Force (2004-2007). Ram is currently the founder of a national initiative Connecting-Building a Future Together. He also serves as the chairman of the NGO "Hashomer Hachadash" and the chairman of the youth village Kfar Galim. Prior to this Ram was the founder and owner of "Education-cities" http://education-cities.com, an organization which leads strategic planning and executing of a unique model of the city as a generic platform for better education in the 21st century. He also headed the task force "The Best Become Teachers" to promote the statues of Teachers in the Israeli society. Ram is married and lives in Kerem Maharal.