This past November, I won a seat on our city council. In a swing state and in a field of more than twenty candidates, I was voted into office — and on a platform of making Cincinnati one of the best places in the country for children and families, focusing on those among us who have been left out and behind.  Those who aren't fully free.  My Judaism was a motivating factor in my decision to enter politics.
As a child, Passover was my favorite holiday.
It still is today.
There is nothing about the Passover service that I don't love.  However, the "Elijah Moment" and the discussion about freedom, fairness and justice stand out most for me.
I loved opening the door for Elijah, and now my son, Elijah, loves it.  It's such a hopeful experience, knowing that families across the world are doing the same – and who knows – maybe we'll see a little less wine in Elijah's cup.
And to have an entire holiday and dinner, and a major one at that, dedicated to the story of freedom and the call for ongoing work to make the world more just and fair is something truly special and important.
It's the story of Passover, and the struggle for freedom, that inspired me to get involved in politics…to choose public service as a career.
In fact, ever since I can remember, I've wanted to be part of shaping the events and policies that would make our world, however big or small we define it to be, more fair and and more just — especially for children and families, those who have been marginalized, left out and ignored.
Two years ago, as the Executive Director of The Strive Partnership, a non-profit education consortium, I helped pass one of the most significant expansions of quality preschool for 3 and 4 year olds in the country.  The "Preschool Promise" is now up and running, already serving over 1,000 children whose parents otherwise couldn't afford the two years of quality preschool that will forever impact their children.
I want my time as an elected official in Cincinnati to be one when our city goes from being a place of economic growth, excitement and opportunity for some to a city that shows the nation:
How to give every child the opportunities they need and deserve, from the moment they come into this world…and every day thereafter
How to reduce poverty and build a growing, inclusive middle-class
How to hire and support a city workforce that fully represents the communities it serves, and to help others do the same
How to invest in a world-class public transit system
How to rebuild our neighborhoods without undermining those who already live there…making sure those already there are part of and benefit from every dollar invested
How to reduce gun violence and homicides and addiction…to make our communities safer, and to do so by strengthening individual freedoms, and never infringing upon them
How to ensure everyone has a house they can afford, and no one freezes to death in our streets
These are the things I hope to lead on at City Hall.
And this is me being Jewish, and an elected official.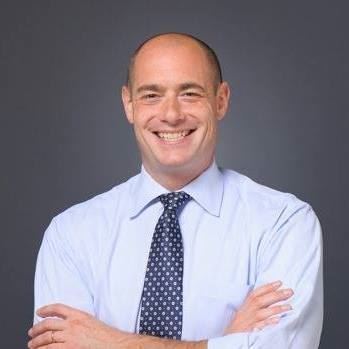 Get To Know The Author
Greg Landsman, a recent graduate of the Wexner Heritage Program (Cincinnati 13), was sworn in to serve his city of Cincinnati on January 2, 2018. Landsman previously served as the Executive Director of The Strive Partnership, an education consortium of providers and funders working together to improve academic achievement along the education continuum in the urban core of our region.  Before joining The Strive Partnership, Landsman was appointed Director of the Governor's Office of Faith-Based and Community Initiatives by Governor Ted Strickland in October of 2007. Greg earned a bachelor's degree from Ohio University and a Master's in Theological Studies from Harvard University in 2004 where he co-wrote a Harvard Kennedy School Case Study, Mapping Your Community's Faith-Based Assets, which was published in 2006.