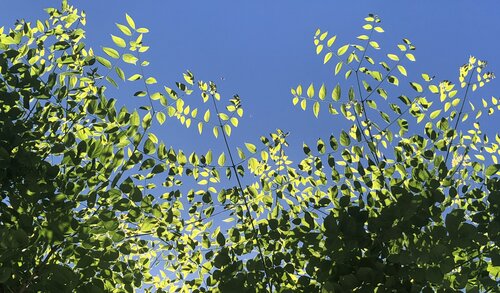 As part of our return to in-person work, I recently attended a session along with six others from my staff in which we shared our pandemic stories. Each person had 20 minutes to share. The session was many things: gut-wrenching, mundane, beautiful, sad. Though I have processed the pandemic's upheaval in specific moments, there was never a full accounting for what I went through and where I am now. When I would ask, "How was lockdown for you and yours?" people would respond, "Pretty good. I learned to bake bread." Or, "I felt lonely but overall I didn't have it as bad as others." How could I ask or answer such a question on one foot? Even as I was aware of the loss constantly, it was only in that prolonged sharing space that I began to witness – in person, finally – its many, varied layers. How do we even begin to scratch the surface of this upheaval, this grief?
On October 1, 2020, my brother-in-law died in a car accident, which required my partner and I to fly to London for the funeral and Shiva. The day we landed was the day of my own brother's tenth yahrzeit. The travel quarantines, immigration restrictions, and endless lockdowns compounded an already raw grief. I continued, somehow, to work at Congregation Beit Simchat Torah (CBST) and attend classes with a five-hour time difference as Covid cases rose in London. It was an immensely hard few months with very little that felt 'normal.' This grief and dislocation has marked me, and it is a comfort to know I was – and am – certainly not alone.
As we begin to reemerge, the stakes feel high and as much as I crave some kind of tikkun for the past 15 months, I know it is impossible to go back to what was. We are in an in-between, stepping out of one reality and emerging into the next. In stepping over this threshold, we are carrying emotional and physical scars, some visible, many more invisible. As leaders, how will we recover and reinvent? At Camp Ramah in the Rockies, where I began my summer, we emphasized "lifting the veil" on mental health. Each night, staff and campers do a brief check-in about the day. It is a simple traffic-light system (green/yellow/red), a way to know where people are emotionally. Initiatives like this are how culture changes.
I think the pandemic has reinforced what we already knew to be true. As leaders, we need to lean closer and listen deeper to the needs of the people we work with and serve. We need to get more honest about what we are going through to normalize sitting with brokenness. We need to use the rituals we have in our tradition and invent new ones to meet this moment. Yet still, we need to protect our boundaries. I was used to regularly overriding my internal "no" with a "yes," ignoring my physical limits and accepting the relational and emotional toll. I am trying to be serious about what and who nourishes me, to value my wellness as a priority. Most of all, I am trying to center Simcha – even and especially in the wake of hardship – in my life, relationships, and communities."
At the moment, I'm helping BaMidbar Therapy to give Hillel professionals tools for mental health and wellness programming in return to campus. My synagogue established a thriving Connectors program, in which congregants call one another every other week. I've spent hundreds of hours making pastoral phone calls in my capacity as a rabbinic intern. I try to show up as a friend to the people I love. Whatever we do, we cannot fully mend the hurt and grief that we've endured, but we can honor the resilience that we've found, the fluency we've had to learn in this strange, often unspoken language of grief.
In just a few days, we will mark Tisha B'Av, a day to mourn the calamities that have befallen our people throughout time, most significantly the destruction of the Temple in Jerusalem. We stop pleasantries, sit on the floor, light candles. We chant Eichah and recount in poetic, brutal language the devastation and destruction. We take a full day to fast, to sit in the communal loss that shaped our people, and to mark the miracle of our continued survival. I can't think of anything more appropriate at this point in the pandemic. It is impossible to fully mend the chaos and loss that Covid has wrought. But we can sit together in the brokenness, recount what we have lost, build community, honor our resilience, and try to be open to whatever will emerge.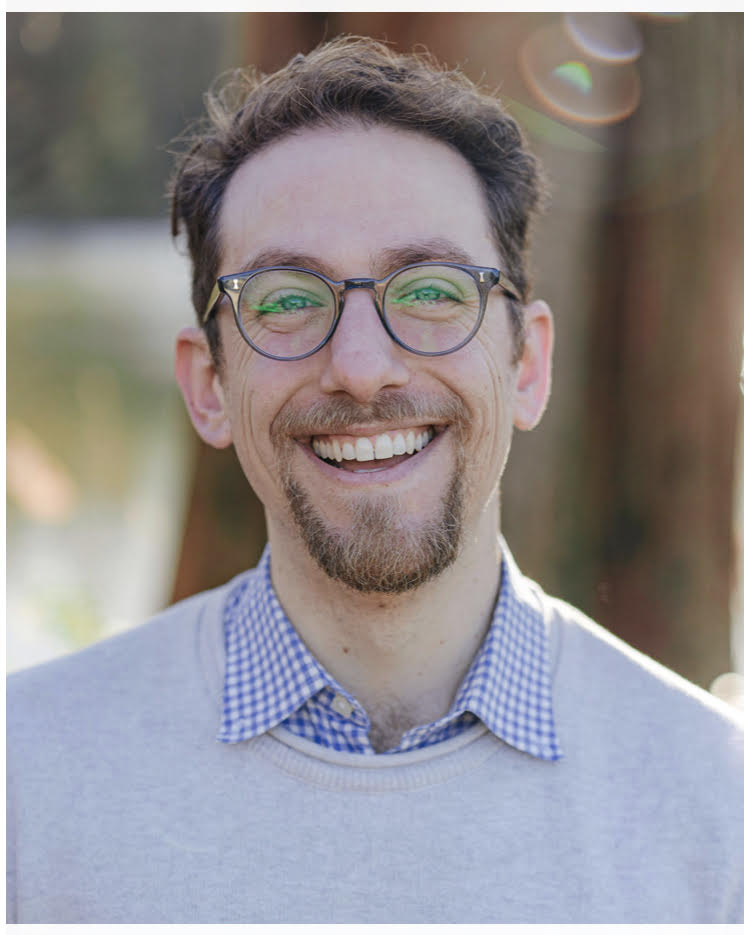 Get To Know The Author
WGF/DS Dave Yedid (Class 31) is a rising fifth-year at the Jewish Theological Seminary's rabbinical school and Cooperberg-Rittmaster Rabbinical Intern at Congregation Beit Simchat Torah.