"Why don't I write a song for our siyyum?" was what came out of my mouth one Monday night last Spring. My idea was to add some original music to our Siyyum, our final thank you, that would be presented at our last Wexner Heritage Institute in Utah. Never mind that I hadn't written a song in at least a decade!
Yet one morning in May, as I set out on a long run, the kernel of a melody popped into my head. I got home and dashed something out and immediately shared it with my Wexner friends Jeff Feig and Emily Gindi (NY 16) .
I had written many songs before; it always felt like I was being guided by bigger forces. I would get lost for hours with my guitar in hand as a high-schooler, or while arranging vocal music on piano for my college a cappella group, or writing music as a touring professional singer in my 20's.
I dove right back into that "zone" of songwriting with Jeff. What began in English and Google-Translated Hebrew quickly grew into "Find the Why," a reminder to be thankful for what we have — and a meaningful collaboration.
Fast forward to July, when our entire cohort presented the song on stage. We had the good fortune to have well-known touring musician Josh Nelson adding his piano and vocal harmonies to our two guitars for the live performance, with the other five cohorts enthusiastically clapping along.
I was inspired by all of this music back in my life. My children were singing "Find the Why" and asking me to help them write music. Returning from Utah, a vision was developing.
How might we leverage Jewish music to inspire teens and young adults, deepen Jewish identity — and develop the next generation of Jewish leadership?
Ask yourself: How many song leaders and passionate participants from camping song sessions became cantors, rabbis and communal leaders? There's a good chance all of that singing at camp, synagogue or youth group gave us courage to stand up in public for the rest of our lives. Music is, at its core, a leadership activity!
In collaboration with Rick Recht and Jewish Rock Radio, we have created Jewish Star, a continent-wide talent search and contest that kicks off October 15th. We are empowering communal leaders, parents, music educators, and others like you to identify talented teens and young adults 14-26 and encourage them to submit video auditions of themselves performing Jewish-themed music.
A six-person panel of judges, well-known touring artists from across the contemporary Jewish music spectrum, along with a fun public voting component, will choose six winners.
Each winner will be paired 1:1 with a judge and given mentorship and skills training to create and professionally record an original song. Not only will these songs be played on Jewish Rock Radio and PJ Library Radio, but winners will have the opportunity to perform live at Songleader Boot Camp, a premier music and leadership conference held in St. Louis in February.
There is a real impact, both for the person being tapped on the shoulder to audition, and for those who do the tapping. How powerful is hearing the message "You are talented" from a mentor or parent? And in the encouragement, getting to tell these young talents that they have that special something?
Jewish Star aims to harness the diversity of existing programming and all that creative energy of the next generation into its Jewish leadership. If a cadre of talented Jewish musicians also emerges with a new body of Jewish Music to share with the world, wouldn't that be something?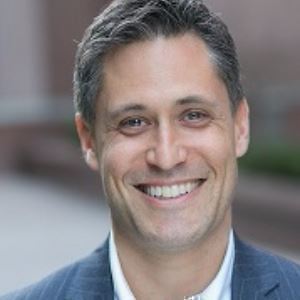 Get To Know The Author
Scott Harris (New York 16) runs a residential real estate practice in New York, plays guitar with his three children, and will be recording "Find the Why" professionally to share with everyone in the coming months. You can listen to Jewish Rock Radio 24/7 through the App, your computer, or through TuneIn Radio! You can find out more about Jewish Star at www.jewishrockradio.com/jewishstar.