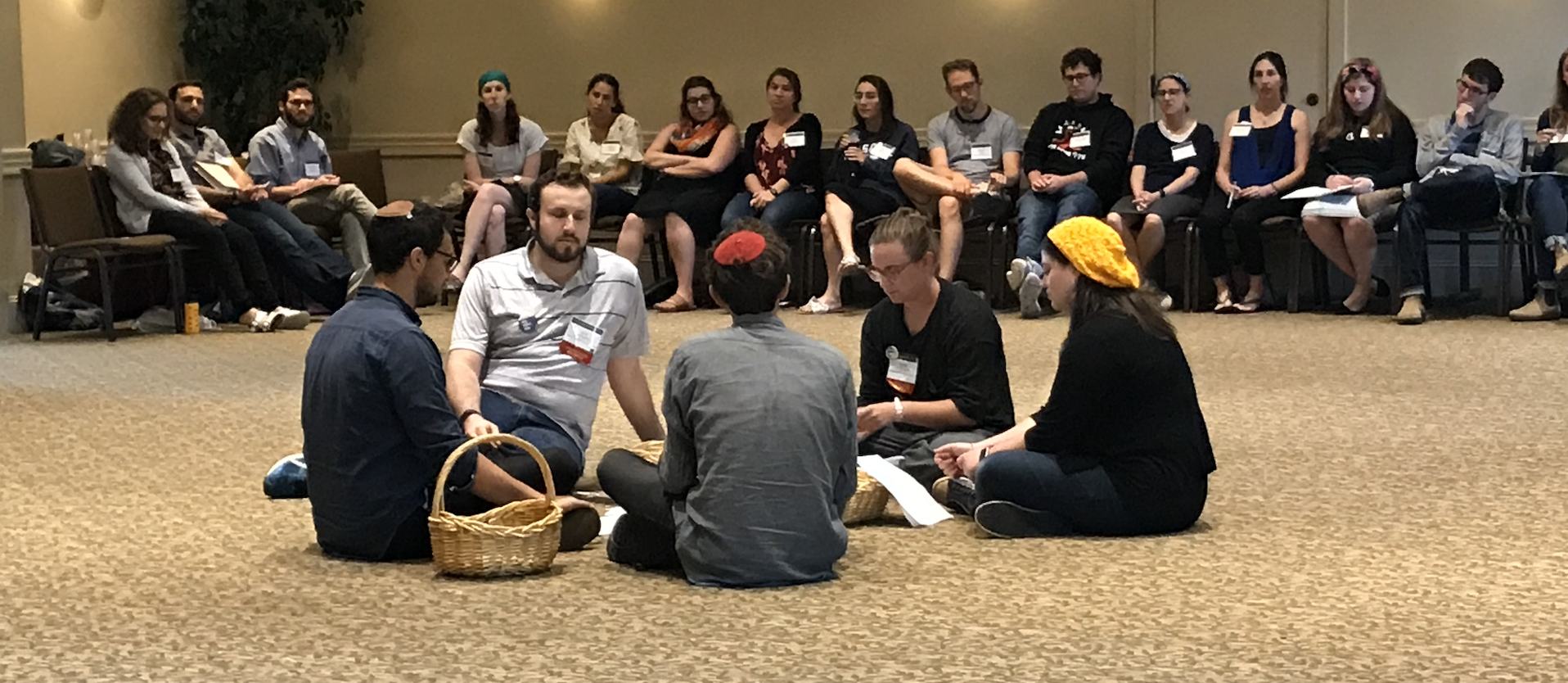 What kinds of training, preparation, and support does the rising generation of emerging Jewish communal professionals need to exercise leadership for the next decade and beyond? This question is at the core of a reflective review, reimagining, and redesign process recently undertaken by the Wexner Graduate Fellowship/Davidson Scholars (WGF/DS) Program. From antisemitism and Israel to questions of diversity and inclusion, a wide array of critical issues faces our Jewish communities today. Add to that COVID, climate change, and concerns about rising authoritarianism and increased polarization, and there is no doubt that the next decade will bring both important and urgent challenges. We will need leaders prepared to meet these challenges (and opportunities).
Created in 1988, the WGF/DS Program provides generous financial assistance for students pursuing graduate training in preparation for professional Jewish communal leadership, paired with intensive cohort-based leadership development, ongoing career support, and networking. The program addresses not only a need for more professionals in the field, but also for visionary, courageous, and creative leadership. We take great pride in the 585 Alumni and Fellows who have benefitted from the Fellowship – earning degrees in the Rabbinate, the Cantorate, Jewish Education, Jewish Studies, and Jewish Professional Leadership – and are serving as leaders throughout our North American Jewish communities.
The Jewish communal landscape is not static, though. Over the nearly four decades since the fellowship's inception, we've seen the emergence of start-ups alongside legacy organizations, shifts in synagogue membership and denominational affiliation more generally, the growth of specialty summer camps, boutique engagement programs, and especially over the past two years, a new breed of online educational programs. Philanthropy is evolving, engagement efforts abound, and immersive opportunities for adult learning are thriving.
We've also witnessed significant changes in graduate training for Jewish leadership, and in higher education more generally. New graduate programs have been created as others have shut down. The number of rabbinic training programs has at least doubled in recent decades, some representing denominations that didn't even exist when the WGF/DS Program was created. In the last several years, we've seen the development of substantive part-time graduate programs, distance-learning programs, and executive programs. Jewish learning fellowships have flourished, along with new Jewish leadership initiatives. Add to that new certificate programs, alternate forms of professional training beyond the academy, and new COVID-informed approaches to online and hybrid learning. Indeed, the nature of post-college education has changed dramatically.
The career trajectories of emerging leaders today are also radically different from first-generation WGF/DS Alumni. Attitudes toward work and careers have evolved, as have perspectives on work-life "balance" and long-term career planning. A "one-track" career in the Jewish organizational world is less common than it used to be, as professionals intentionally move between roles and sectors. In a report on Career Trajectories of Jewish Educators in the United States, the Collaborative for Applied Studies in Jewish Education (CASJE) found that "many Jewish educators experience discontinuous journeys with 'on-ramps' and 'off-ramps' in and out of the field. In fact, fully 60% of survey respondents – the 'switchers' – had previously held a primary job in a non-Jewish organization."
Rabbinic careers are also changing. "The idea of what it means to be a rabbi in the world is shifting, in the best of ways," said Rabbi Elan Babchuck, director of innovation at CLAL, the National Jewish Center for Learning and Leadership, in an article about rabbis reexamining the pulpit role. Indeed, many rabbinical students do not want to serve as pulpit rabbis – once a clear preference – and are instead choosing other career tracks such as chaplaincy, teaching, consulting, or other Jewish nonprofit work.
In addition to these developments in higher education, career trajectories, and the Jewish communal landscape, emerging leaders themselves have changed. As Gen Z enters the Jewish professional leadership pipeline, they bring new perspectives, philosophies, values, and approaches to effecting change. With all of this in mind, the WGF/DS team has asked ourselves: Should the way we train and develop Jewish leaders change as well? Is the Fellowship program, designed nearly four decades ago, built for the field as it exists today and how we imagine it will evolve over the next decade?
Fueled by these questions and a strong belief that the North American Jewish community of the next decade will thrive as a result of thoughtful, strategic, and bold leadership, we launched a process in Summer 2021 to reimagine and redesign the WGF/DS Program. Currently in the "discovery" phase, we are learning a great deal through multiple efforts. We've conducted a series of interviews with field leaders exploring perceptions of the most pressing issues and challenges facing Jewish communal leaders, the knowledge and skills that leaders will most need to address these challenges, and the pros and cons of providing leadership development interventions at different career stages.  In a report we commissioned last September, Rosov Consulting noted, "Emerging leaders will face a range of communal challenges and needs that will shape their leadership over the next decades. In an increasingly volatile, uncertain, complex, and ambiguous [VUCA] world (to use terminology common in the Adaptive Leadership field), leaders will need to respond by being flexible, resilient, creative, and resourceful." Read an executive summary of the report, Developing the Next Generation of Jewish Community Leaders by Rosov Consulting, September 2021.
In addition, we commissioned research on relations between generations in the Jewish professional workplace. Interviews were conducted with Jewish professionals currently in their 20s and older Jewish professionals who teach, supervise, and/or mentor Jewish professionals currently in their 20s. We held small group conversations with Alumni and colleagues about what the Jewish community needs from its leaders and what types of preparation, training, and support emerging professionals will need in order to exercise this leadership. And we hired a consultant to conduct a landscape analysis of leadership programs comparable to the WGF/DS Program, Jewish and secular, to understand the competitive environment. The WGF/DS Program is, happily, one bright star in a constellation of many leadership development opportunities.
Looking back on the past 34 years since the fellowship launched, we feel tremendous pride – in our Alumni, in our current Fellows, and in the program itself. And we know it's time for a change. In the coming months, we will synthesize and analyze our learnings to inform and shape the development of a reimagined WGF/DS Program. If you have thoughts about the leadership needs facing our communities you'd like to contribute, please add them here. There are many challenges ahead, and we look forward to helping develop the leaders who will guide us through them. May we go from strength to strength.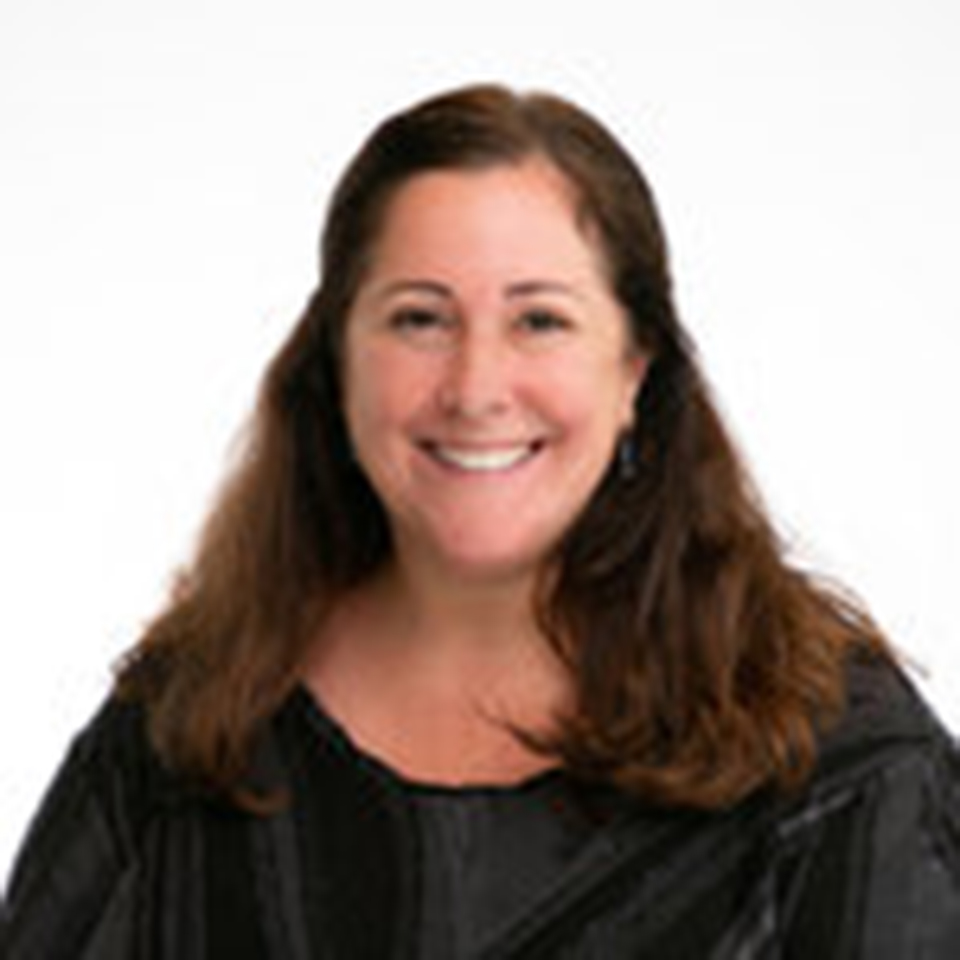 Photos provided by the author
Get To Know The Author
WGF/DS Alum Stefanie Zelkind (Class 16) is the Director of The Wexner Graduate Fellowship/Davidson Scholars program.