My personal acquaintance with Shimon Peres began when I was fresh out of the Israeli Ministry of Foreign Affairs Cadets Course and had been appointed as a junior aide at his office.  It was the days after the Oslo Accords and I was deeply influenced by his unique "can do" attitude that identified opportunities while not ignoring the threats.  I worked by his side until the assassination of Prime Minister Yitzhak Rabin, after which he became Prime Minister.  I then remained at the Foreign Minister's office and later was sent on my first mission, to Washington DC.
When I got back from my second mission as Israel's Consul General to New England in 2010, Peres was already President of Israel, and I was appointed as his Diplomatic Advisor — a position I filled for the last three years of his Presidency.
When Peres bid farewell to the civil service after almost 70 years, I also took a leave of absence from the Foreign Ministry so I could continue advising him on geopolitical matters and assist him in fulfilling his vision.  Albeit no longer in an official capacity, Peres was as determined as ever to make the world a better place.  The State of Israel and the Jewish people were main shareholders in that vision.
I was lucky to have had the opportunity to witness his prowess at practicing leadership even when not vested in him by the power of an official title — a skill so greatly valued by The Wexner Foundation.  Although much has been said about Shimon Peres following his recent death, and while I fully appreciate the volumes that have been written about his role as one of the founding fathers of the miracle that is the State of Israel, I would like to share a bit more personally about my friend and mentor.
Despite the differences in the world-views of Peres and Prime Minister Netanyahu, it was all too clear to the latter that Shimon Peres's public status and his world-encompassing affiliations were inalienable assets to the advancement of Israel and that his point of view — although not always in line with the government — could not be disregarded.
Peres struggled to keep the notion of a two-state solution on "life support," even when it hardly seemed possible.  He did so through literally thousands of meetings and discussions, that will naturally remain discreet, as well as by initiatives aimed at promoting the coexistence among Jews and Arabs, Israelis and Palestinians in education, healthcare and business through the Peres Center for Peace.
Peres went to great lengths to preserve Israel's unique relationship with the United States and maintain Israel as a bipartisan and extra-political issue in America's internal politics.  He strove to embrace all forms of diaspora Judaism and make them an integral part of the homeland of the Jewish people, no matter how they practiced their religion.
During his presidency — and even more so afterwards — Peres promoted Israeli innovation and its utilization as a means for dealing with the development challenges of Israel's MiddleEast neighbors and the developing world in general.  This endeavor led, among others, to the announcement of the establishment of the Israeli Innovation Center in the Peres Peace House in Jaffa, which acts as a magnet for groundbreaking initiatives in Israel and promotes Tikun Olam in its truest sense.
Peres achieved all of this while no longer having an official title, thereby demonstrating that a title or a position of power are not prerequisites for setting processes in motion and exhibiting constructive leadership.
Those of us who have shared the path with Shimon Peres are determined to carry on with his work and uphold his legacy and we welcome anyone who shares his vision and wishes to join us on the journey to its realization.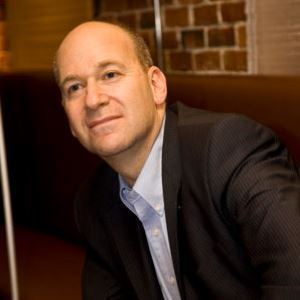 Get To Know The Author
Nadav Tamir, WIF Alum (Class 15) is currently serving as Director for Government and International Affairs at Peres & Associates consulting firm (on a leave of absence from the Ministry of Foreign Affairs.)  He previously served as the policy adviser to the President of the State of Israel.  Nadav was Consul General of Israel in New England between 2006-2010 and was Adviser to the Director General of the Ministry of Foreign Affairs.  Prior to this, he served as a political officer at Israel's Embassy to the United States. Nadav earned a BA magna cum laude in political science from the Hebrew University in Jerusalem and a Master in Public Administration from Harvard's Kennedy School of Government.