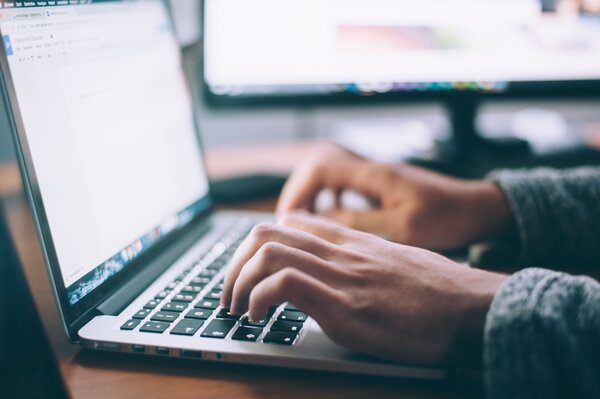 When asked for my advice about growing professionally, I say: do it! Take all opportunities to learn and grow. Meet people in and out of your field. You can learn from everyone. Here is how I have tried to do just that.
When I began my career, professional growth was about acquiring experience: industry experience and functional experience. I wanted to work in London after business school, and while my preference was to work in an operating company, I got a job as a strategy consultant and learned multiple different industries. In some way, strategy consulting is like getting a PhD in business; you learn how to analyze an industry or company, find strategic opportunities and then present options to client management. This became a great training ground for me during the three years I worked and lived in London. Not only did I learn about British business culture, but also how to make a new life in another country.
While working in consulting, I had exposure to multiple industries, including retail, oil and gas, health care, and automotive. However, the one that most fascinated me was financial services. I worked in building societies (mortgage companies), high street banks (retail banking) and insurance. I found the issues complex and the solutions inspiring to help people save for their dreams and protect their most valuable assets.
When I returned to the U.S., I looked for a role as a Product Manager in San Francisco as I knew one day I wanted to be a General Manager. One of the career counselors at my graduate school suggested product management as it would give me P&L responsibility. This was excellent advice!
As a Product Manager at a San Francisco-based bank, I quickly saw there was much to learn. From legal, compliance and regulatory relations to marketing, pricing, finance and operations, I had to learn the business from multiple angles. The bank I worked for had no branches; all clients were contacted directly through mail or phone. We leveraged extensive data for modeling consumer behavior and forecasting their reactions to different offers. Our mantra was to test continuously. We tested everything. It was great professional development to see how we thought something might work for customers and then to see actual behaviors.
After three years at the smaller bank, I moved to a large inter-state bank with multiple divisions and channels of delivery. I joined the insurance group and began an entirely new learning curve regarding the company, as well as the insurance industry. I had to get licensed for life and long-term care insurance in all 50 states; this was unexpected and entirely outside my management background. After about a year, I became the head of the insurance group and then also joined a new team leading a new area in small business.
Over the years at that company, I developed professionally both in and out of work. At work I grew to manage the small business segment. I was very intentional about leveraging the skills I had while also growing new ones by taking on new areas and offering help to others. I would often ask my manager, "where else can I help?" For instance, given my team was particularly strong at strategy, I offered to develop tailored small business strategies for each region at the "street corner level." This grew my team's customer knowledge and created a virtuous learning loop as we manufactured and marketed the small business products for all 50 states. Having a pulse on the state of the small business owner mindset in each area was a competitive advantage.
Outside of work I grew my skills through leadership programs like Wexner and through volunteer and non-profit board work. I was very engaged in the community and at one particular organization, Jewish Vocational Services, where I eventually became President of the Board. I learned about how to run a board meeting, the pros and cons of consent agendas, and a great deal about the unique challenges of non-profit financials. I have served on numerous non-profit boards over the years, both inside and outside of the Jewish community, and the experience paid off as I was well prepared for my first corporate board experience when it came.
Prior to Wexner, I had never thought of myself as a "Jewish" leader.  I always thought of myself as a leader and as Jewish. By the end of the Wexner program I came to appreciate how much of my Jewish heritage and upbringing shaped me as a "servant leader."  I learned that some of my leadership style is directly related to my upbringing – if someone would come to my office to complain about a co-worker, I would always advise them to talk to their colleague, not to me (no l'shon hara). I saw, too, that situational leadership development opportunities arise when you least expect it. I think of Moses and his relationship with G-d and his followers, when I reflect on being thrust into challenging or uncomfortable leadership roles.
As I moved through my career from Product Manager to President to CEO and then to Chairman, I continued to grow, learn and take on ever more responsibility. At times it did feel like I had a heavy burden of responsibility, but I enjoyed it! What I loved most was growing a team and helping that team become a high performing one. Through coaching and mentoring my employees, I realized I love helping others achieve their highest potential. It is so rewarding to see what a high performing team can do and how far they can go!
With my operator's mindset, I took the plunge and last June started my own business, RMK Group, LLC. I have three primary areas of focus: 1. Board Director work, 2. C-Suite Advisory and Transformation Work and 3. Writing, Speaking, and Mentoring. When I sat down to think through what attributes are critical for me to keep from my former work, coaching, advising and mentoring came to the forefront. I also wanted to keep my international life and focus on strategy and execution.
I have joined a start-up board, two advisory boards, and am advising multiple CEOs and C-Suite teams of start-ups regarding strategy and developing high performing teams. It is fun! I have finished my first book, FitCEO, with my co-author Lillian So and it will be available in September 2021. Never a dull moment, but the greater the challenge, the more fun I have.
For those unsure of what to do next, take the plunge and stay on the learning curve of professional growth. Each opportunity to take on a new project, run a new area, learn a new skill, or meet a new person can fuel your growth professionally. Be intentional, read a business book about a topic you want to learn, sign up for a conference or webinar and stay for the social hour – you never know who you might meet and what you might learn from them. And most importantly, find joy in the process.
Get To Know The Author
WHP Alum Rebecca Macieira-Kaufmann (San Francisco 03) is the Founder of RMK Group, LLC.