The Wexner Foundation is pleased to announce three new classes of the renowned Wexner Heritage Program with dynamic volunteer leaders from Cleveland, Palm Beach, Florida, and the San Francisco Bay Area. In Cleveland the program is supported by the generosity of the Jewish Federation of Cleveland and other local donors. In Palm Beach the program is supported by a partnership with the Jewish Federation of Palm Beach County and the Mandel Center for Leadership Development; in the San Francisco Bay Area, with the Jewish Community Federation and Endowment Fund.
Twenty outstanding volunteers from each city were selected through a highly competitive process for this two-year intensive program. Utilizing the diverse, cohort-based learning that is the hallmark of The Wexner Foundation programs, Wexner Heritage Members will be exposed to different approaches to leadership and tools for addressing pressing issues in the Jewish community, while deepening their understanding of Jewish history, values and texts. Members will also be integrated into The Wexner Foundation's vast network of more than 3,000 professional and volunteer leaders in North America and Israel.
Members in Cleveland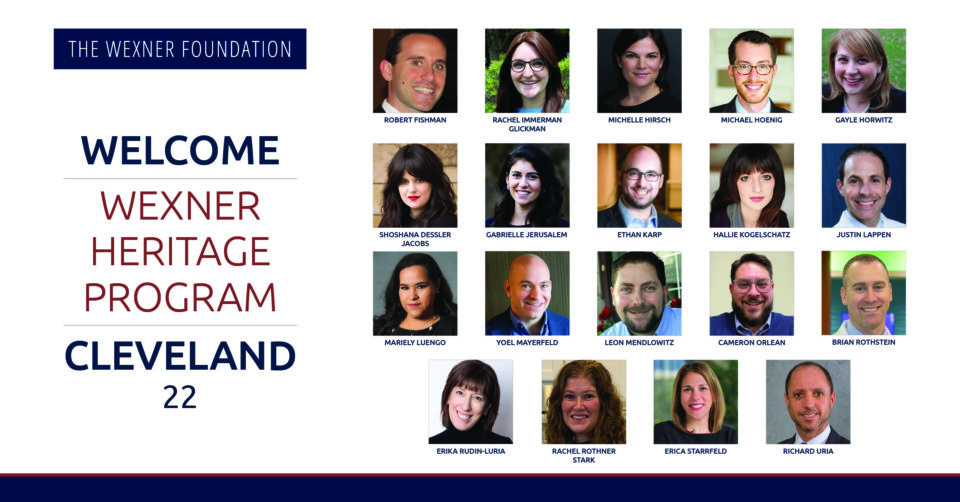 Members in Palm Beach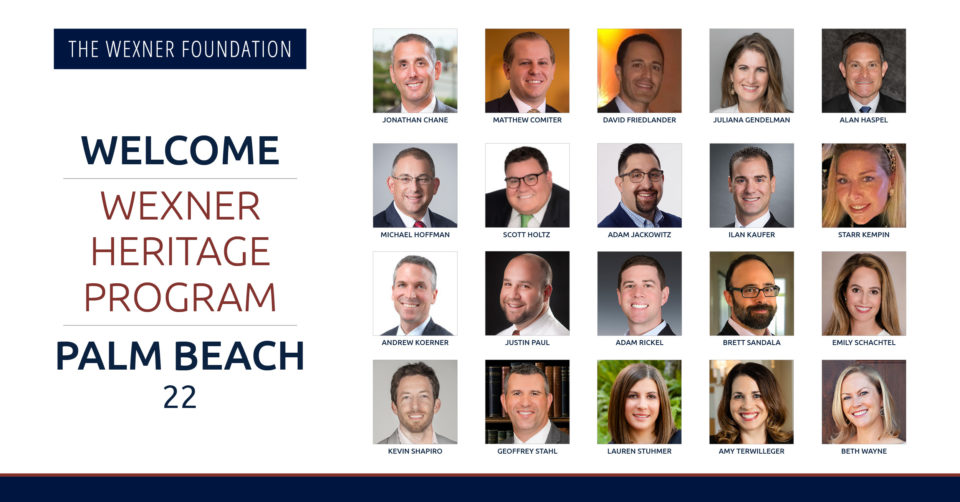 Members in San Francisco/Bay Area 22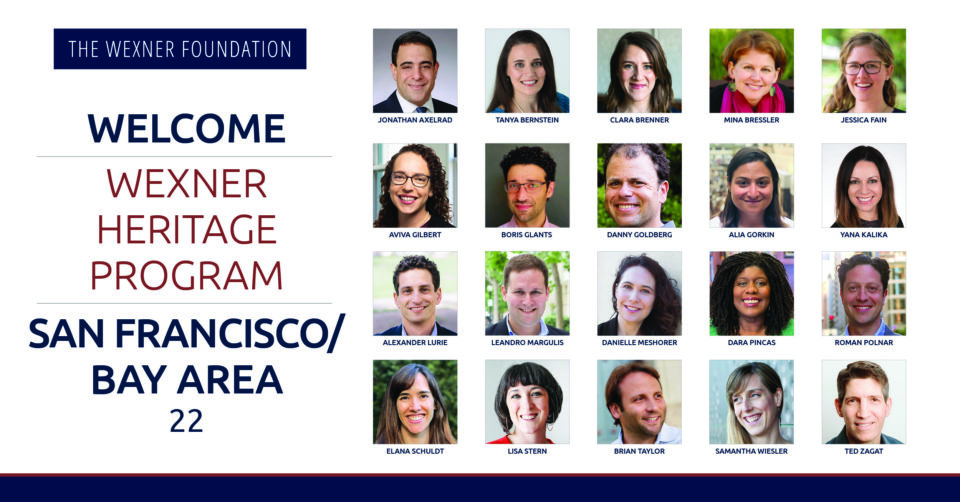 The Wexner Foundation has more than 30 years of experience developing excellence in Jewish professionals and volunteer leaders in North America. The mission of the Wexner Heritage Program is to expand the vision of Jewish volunteer leaders, deepen their Jewish knowledge and confidence and inspire them to exercise transformative leadership in the Jewish community. More than 2,000 leaders from 34 North American cities have participated in the program.
"We are delighted to welcome these outstanding leaders as they embark upon a transformative journey of Jewish and leadership learning with the Wexner Heritage Program," said Rabba Yaffa Epstein, Director of the Wexner Heritage Program. "They take their place alongside the more than 2,100 highly accomplished Alumni of the program as visionary change agents in Jewish life. We are so grateful to our partners in these three communities who share the Wexner Foundation's vision of investing in the future of the Jewish community by through empowering and educating the volunteer leaders that will guide us into the next generation."
To learn more about the Wexner Heritage Program, please click here.