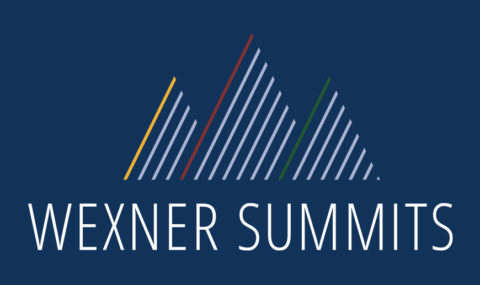 Welcome and Mazal Tov on Being Accepted to Participate in the Climate Change Summit! 
Please bookmark this "landing page" as we will post updates, agendas, zoom links, travel memos, and other information here, with the most recent information at the top and a running record of all past meetings, notices, recordings, resources, faculty bios, assignments, etc, down below for your reference.  
Next Up
Participate in our Conversation with MK Alon Tal on June 2, 12 pm – 1:15 pm ET/19:00 – 20:15 IT

 


Register for the call here.


NOTE: This call is part of our Aklim shel Shinui Series (Climate of Change), an online learning opportunity for the entire Wexner Network. However, Summit Participants (you) will have 30 minutes at the end for a private update from staff and to meet amongst yourselves in  facilitated networking conversations with other Summit Participants. Please note this call was originally scheduled for one hour and is now extended to 75 minutes. 

 
Save the dates
Online for all:  
North Americans 
December 4 – 6, 2022 In-Person Gathering
The Archer Hotel
Austin, TX


NOTE: This meeting was originally going to be on two coasts, for those closer to LA at AJU and for those closer to Baltimore at Pearlstone. HOWEVER, we have found a highly rated green hotel and calculate that flying all the Americans to Austin, TX, will have a similar carbon footprint. So all 25 North Americans will meet together here. Travel instructions to follow.

 
Israelis
December 7 -8 In-Person Gathering
Eden Inn
Zichron Yaakov
In-Person for All
October 15 – 17, 2023, Location TBD
 Wexner Summit on Climate Change Core Team
Angie Atkins, Director, Wexner Heritage Alumni and Summits 
Rabbi Jay Henry Moses, Vice President 
Keren Zefania, Program Manager, Wexner Israel Fellowship 
Sheree Lippus, Executive Assistant 
Please contact Angie with questions and Sheree for technical support. 
Previously posted information for your reference
Wexner Summits: The Network In Action is a platform for Alumni of all Wexner leadership initiatives to connect, learn and collaborate across our network. Through Summits, Wexner Alumni are exercising leadership by strategizing and stacking hands to take action that moves the needle on the key challenges facing the North American Jewish Community and the State of Israel. As with all Wexner Summits, regardless of topic, an additional purpose is to connect Wexner Alumni to other extraordinary leaders across the Jewish world and Israel, drawing wisdom, insight and new collaborative possibilities from our network.  
The Wexner Summit on Climate Change will convene alumni to advance their work on mitigation, adaptation and preparedness — individually, professionally, philanthropically, communally, and systemically, with an emphasis on larger systems.  Additionally, the Summit will welcome new collaborations amongst participants.  
What is expected of Climate Change Summit participants? 
Attend all Summit events in their entirety, whether virtual or in person. These include:

 

Part A, Virtual, June – December 2022

 

May 24, 2022, 12 pm – 1 pm ET/19:00-20:00 IT – Welcome to the Summit
June 2, 2022, 12 pm – 1:15 pm ET/

19:00 – 20:15 IT 

– Conversation with MK Alon Tal
September 13, 2022,

1 pm – 2 pm ET/ 20:00 – 21:00 IT

November 1, 2022, 12 pm – 1 pm ET/

19:00 – 20:00

IT – Orientation Call for our In-Person Meeting

Part B, In-person Meeting

 

North Americans, December 4-6, 2022 

 

Israelis, December 7-8, 2022

 

Part C, Virtual/possibly Hybrid, January – October 2023

 

Occasional Calls and other participant-led activities TBD

 

Part D, October 15-17, 2023

(In-person, possibly international, location TBD)

 

Complete any reading or other assignments through October 2023

 

Be strategic and efficacious in your efforts to combat climate change, stepping up your work, either through additional or new projects/collaborations or helping the work of fellow Summit participants to affect adaptive and systemic change.

 

Be supportive of other summit participants in their work

.

Share progress on climate change projects advanced during the Summit.
 What are the objectives of the Summit on Climate Change? 
To inspire and affect action in the main areas of activity to fight climate change: 

 

Adaptation 

 

Economic leverage 

 

Mitigation and sustainable living 

 

Political advocacy/policy 

 

Preparedness 

 

To leverage the influence of Wexner alumni to lead their communities and circles of influence to address climate change with more urgency and impact. 

 

To contribute to efforts to make the Jewish community in North America a leading voice in the American climate change movement, and to make Israel a leading voice and model for the world.