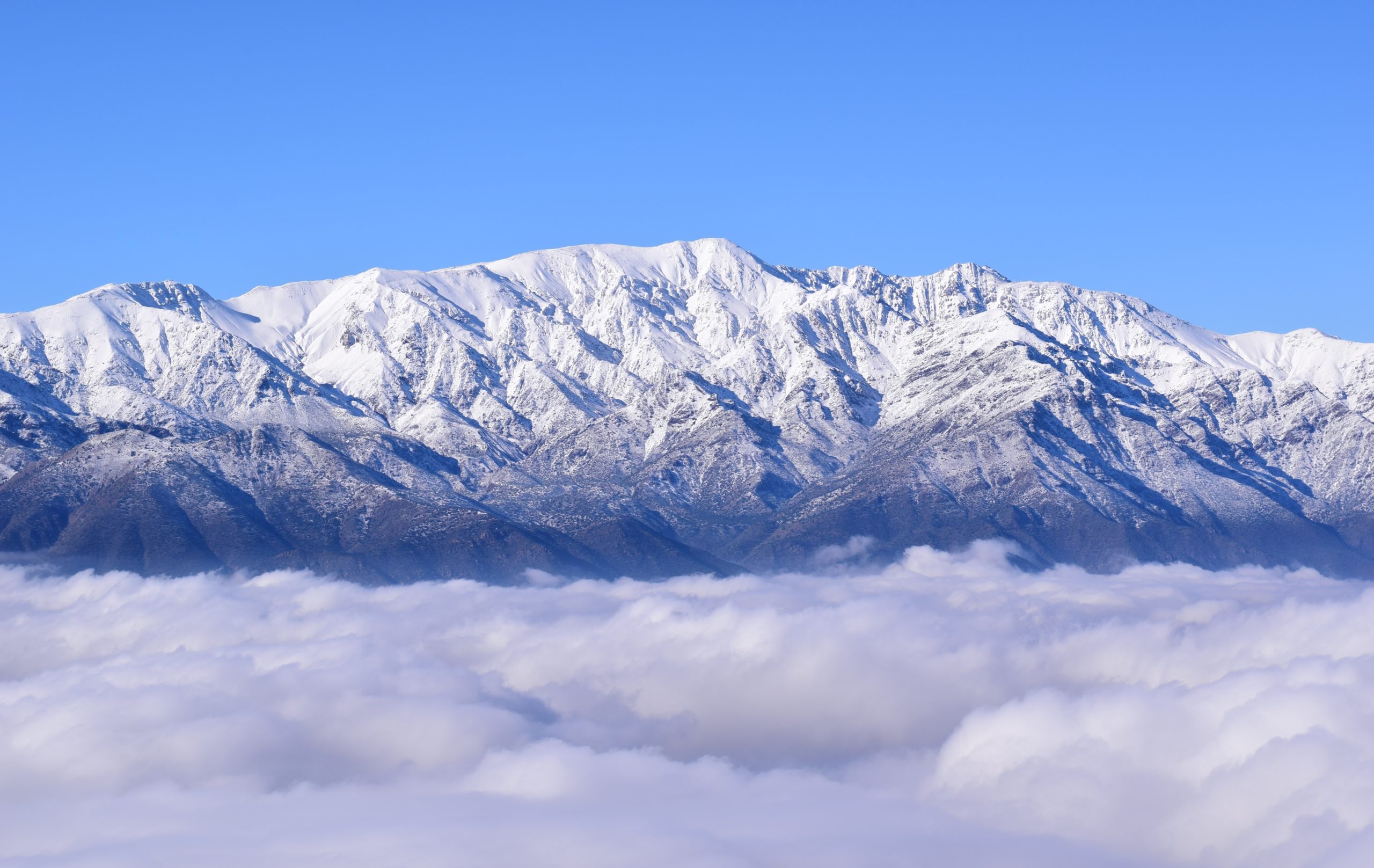 Under a misty sky, at a spacious new hotel, in a pristine Austin commercial district called "The Domain," twenty U.S. Wexner climate activists met for three days. We gathered to get acquainted, to brainstorm, conspire, collaborate, network, dream, learn, laugh, eat, and urge one another on in our climate activism. The word "and" was a theme throughout – we can do this, "and" we can do that. We need to do this, "and" we need to do that. These national climate champions descended on Austin from all corners of the country ready to roll their sleeves up and find avenues to work together.   
Part of our group decided to develop a strategy over the next year to convince Federations and other Jewish organizations to make institutional environmental, social, and corporate governance (ESG) investments. An affinity group of Rabbis for Climate Action was created. Side discussions took place from early morning to past midnight by the swimming pool, strolling The Domain's Christmas themed streets, along the hotel corridors, in the dining room, around the outdoor fire pits, in the lobby and in the bar.  Throats were parched, hearts were filled with hope, and new friendships formed.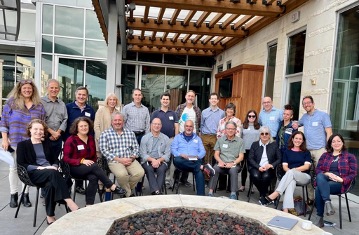 I was personally honored to be selected to join the Summit. I had made a deliberate decision mid-career to shift into full time environmental work. At the time, we didn't refer to it as "Climate Action." The political and social milieus were still debating if climate change was real and who were the culprits.  
My twenty years in entertainment were never what I planned for my professional life. While I loved the creative productions and business I did, in retrospect, it felt like a lark. Work was play in an arena in which I gathered a host of skills, learned I had abilities I hadn't known, traveled widely, and made connections with a diverse group of colleagues.   
I was fortunate to be able to bridge these skills with what my academic training had prepared me for, highlighted by forming a small video company specializing in short format films that explained science concepts to the public. My film partner and I met working on a London musical and our collaboration helped us garner consecutive contracts with NASA's Astrobiology Institute and the UN Environmental Program. Our first adventure took us to a glacial lake in the Chilean Andes to film the launch of the Planetary Lake Lander, a robotic prototype for a mission to the methane lakes on Saturn's moon, Titan.  
It was on that challenging three-week trip in the Andes that I had my first international experience of how climate change was affecting our world. The 14,000-foot lake, Laguna Negra, outside of Santiago, Chile, where we camped and filmed the launch, was melting at a rapid rate. The glaciers on towering peaks that surrounded us were sending torrents of icy water into the lake at a rapid rate. This lake provided the municipality of Santiago with its water supply. This was 2011 and the lead scientist we were accompanying on this mission, planetary geologist Dr. Nathalie Cabrol, had noted this phenomenon with deep concern. She cautioned about future water shortages for this major city at a time when not many people were listening.   
After several projects, I knew our film work was valuable but not moving the needle directly enough. In consultation with my partner, I decided to look for full time work within the renewable energy field. Wind energy intrigued me, and I got involved with a group called "Women for Wind Energy." While pursuing that avenue, I met the CEO of d.light design, a company making portable solar lanterns for the Global South.  That led to my job at d.light, expanding my knowledge of the energy challenges in low-income communities, but more importantly, how to address safer alternative and innovative products for these consumers.  Coincidently, it also led to numerous filming opportunities to collaborate with my partner.   
As my career progressed, my work intensified to policy work on plastic pollution at local, state and national levels, as well as program development. I carved out a special focus in collaboration with well-respected epidemiologists to conduct research on improving health outcomes by reducing exposure to harmful chemicals in plastics.  
When asked a year ago to become a Zero Waste Commissioner in the City of Berkeley, I agreed.  I had always described plastic pollution as a spoke under the Zero Waste umbrella.  However, I knew that in order to be an effective voice advising our City Council on Zero Waste, I needed to continue educating myself on the best ways to lower greenhouse gas emissions.  This spring, I got certified by Zero Waste USA as a Zero Waste Associate.  I am humbled to acknowledge how much more learning I must do.   
Why share my story?  Because we each bring a range of skills, experience, and motivation to this essential climate work, all of which are urgently needed.  To find allies within the Wexner Network of like-minded advocates supports a missing component in my story.  While I've met many Jews in the field, I'm eager to bring our specific world view and values to make change.  As Rabbi Moses, VP of the Wexner Foundation pointed out, none of the big changes that have happened in Judaism had been envisioned before they came to be.  We don't know what those changes will look like, but we have all committed ourselves to this work, putting a Jewish stamp on the urgency of the changes to come.   
Call to Action: Let us know what climate action is happening in your community.  Ask for help.  What effective or innovative projects can we learn from?   
Join us!  We're open to all comers – bring your skills, ideas, unique background, interest, energy, passion, and willingness to learn.   
A heartfelt thanks to all the dedicated participants and our intrepid conveners – Angie, Jay and Lori. 
Onward, Wexner Climate Champions!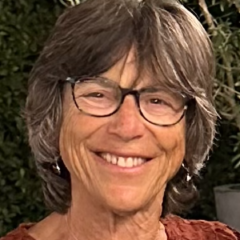 Get to know the author
WHP Sandra Curtis, PhD (Oakland) has been committed to environmental action as a volunteer and a professional for over 30 years. She's focused on four areas: environmental toxins from the fossil fuel industry, renewal energy, redwood preservation and ocean protection. The author of biographies and children's fiction, Dr. Curtis serves as a scientific advisor, mentor, on non-profit boards and City of Berkeley Commissions.