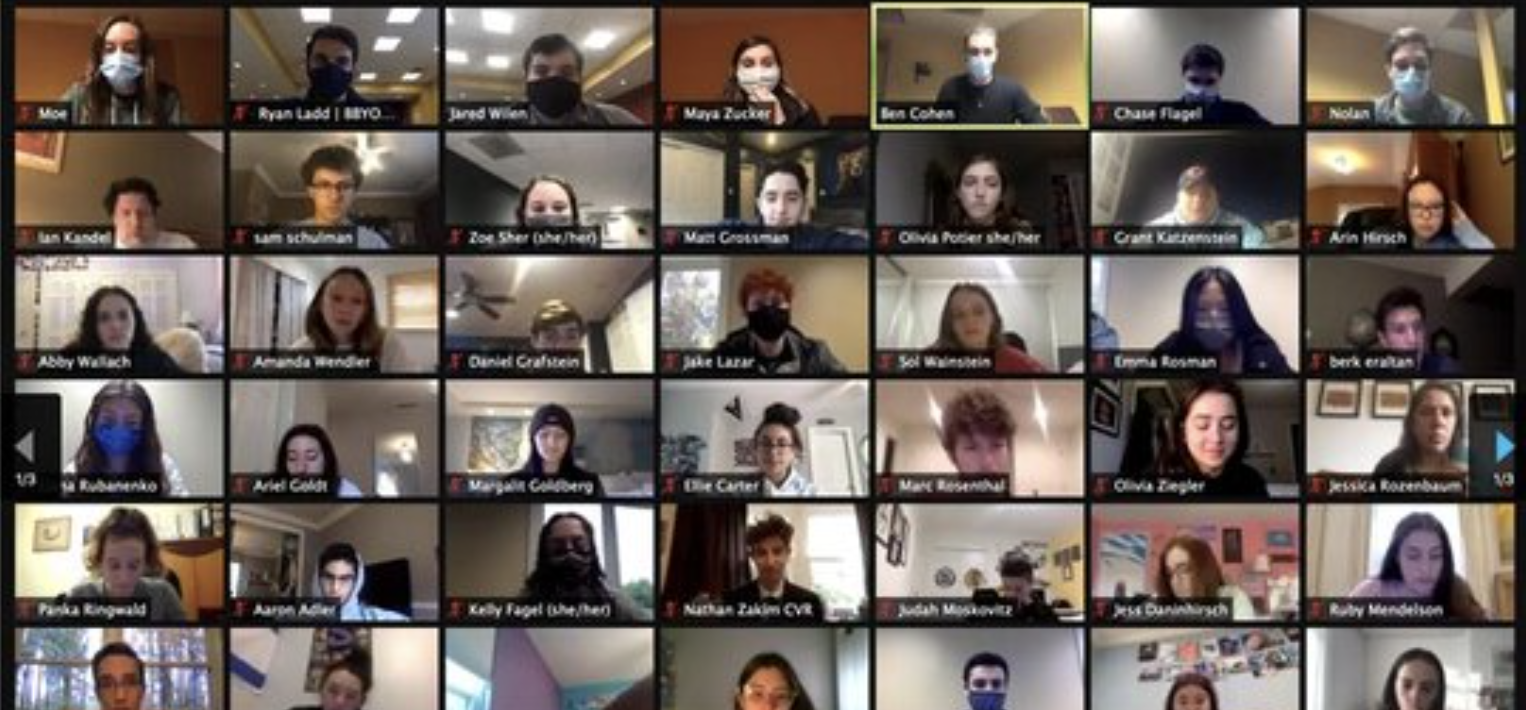 Judaism values anniversaries much more than simply celebrations of the past. In fact, some believe that the same energy that occurred in the past on a particular date is more accessible to revisit than at any other time. As much of the world crosses one year as to when the reality of the pandemic firmly took hold of our lives, we find ourselves with a new milestone we never imagined. Like all other commemorative days that become calendar fixtures, this moment invites reflection, an assessment of our present, and dreams of where the future might lead.
Much has been written about the impact of, the resilience displayed, the innovation throughout, and the tragedy caused by the COVID-19 crisis. Certainly there is much to learn from. Undoubtedly, one of the pandemic's most transformative learnings has been how humanity shifted continuity and connection to the digital realm. As someone who works for a worldwide constituency of teenagers, perhaps the demography for whom 'connecting with others' feels more urgent than at any point in one's life, BBYO was faced with challenges as to how we sustain the difference we make in teens' lives.
Now, certainly the world's Jewish teens are far from facing the worst of the pandemic's consequences. Yet, as we all know, when you are a teen, it can feel like the weight of the world is heaviest for you, and BBYO, the world's largest pluralistic Jewish teen movement, is home to a lot of teens: more than 70,000 across 725 communities in 55 countries. For 97 years, we have brought teens together for shared experiences in shared spaces. Weekly meetings, weekend events, sports, travel, Shabbatons, leadership seminars, camps, conventions – everything. And, last March, we leapt into the unknown. Literally overnight, we moved our proven community building methods from largely in-person to exclusively online.
If there's interest in how we did it, and what the first few days were like, there were some generous press pieces published at the onset of our virtual endeavor entitled 'BBYO On Demand'. Over the past year, we have hosted more than 165,000 visitors on our platform across 7,500 program experiences representing more than 60 countries. More than 90% of the sessions offered were created and hosted by teens themselves. But what is worth exploring are the lessons gained from the adaptive experience we've steered throughout the world's battle with COVID-19. We did not just see our movement sustained, but in some ways, we grew stronger.
When the pandemic was new, and most teens were home, we engaged more teens, in more communities, more frequently than we ever could have in-person. We saw an average of 90 activities each day.
The playing field was leveled unlike ever before. Teens in Maryland had largely the same resources as those in Bulgaria or their peers in South Africa. This dynamic created unparalleled program access worldwide.
While the experience had to be great, more than ever, the draw of the community became the people – their 'people.' Digital can enhance the balance of content and connection powerfully.
Historically, the moments at which the mosaic of the Jewish People's diversity could be fully realized were limited to in-person events like camp or an international conference, but now, every workshop, tournament or 'hang out' positioned teens side-by-side with their peers all over the planet. It became so normal, so quickly. These connections fostered deep relationships faster than we could have ever made happen otherwise.
Teens have repeatedly shared over the last year that through virtual programming that they:

are more likely to attend experiences where they know fewer people;
are more likely to attend events that match their interests rather than simply going where their friends go; and
are more open to participating in ritual and traditions further from their comfort zones.
Partnerships were key. More than 600 Jewish and non-Jewish youth-facing organizations allied with BBYO On Demand and either shared our programming with their teens or hosted events on our platform. We made it open-sourced and free for all to use, and it led to great surprises like 'Saturday Night Seder'. Jewish innovation of the future should be easy to share.
It became apparent that this was a rare moment in history when the entirety of a generation was largely experiencing the same thing at the same time. It also came at an unprecedented time of connectivity with platforms for them to share exactly what they were going through with as large or as small an audience as they wished. While it was under unfortunate conditions, this was also an opportunity to seize.
We held to one truth throughout: we did not change BBYO because we were now delivering our impact digitally; we focused on how the best parts of BBYO would simply be fashioned for a virtual terrain. For most of what we built, we used inexpensive or free web tools. For some select experiences we upgraded our tech, but by-and-large, the actual virtual product was inexpensive. Our greatest investment had been made well ahead of COVID-19: the magic stemmed from BBYO's enduring ethos – professionals and volunteer advisors actively encouraging teens to bring their imaginations to life in incredible ways.
Our chapters continued to meet, hold elections and welcome new members. We opened BBYO in new communities around the world. Our teens registered thousands to vote, shared art, played games, exercised and raised money. They challenged each other. They studied Jewish text. They led community service projects regularly. We offered 13 weekly Shabbat and Havdalah experiences across all time zones each week. Teens came together for Jewish holidays, festivals and Israel's national holidays in ways that they never have before. In some ways, exploring the world through their peers became easy.
This approach is consistent with Jewish history. It's the natural progression of Jewish community and Jewish education. In the face of changing circumstances, we have often shifted the plane upon which we explore, engage in and embrace Jewish life. We transitioned from oral tradition to written tradition. We broadened education from classrooms to the outdoors, from schools to camps and frontiers. Virtual is simply the latest extension of our communal spectrum where spirituality, community, learning, tikkun olam and identity can be experienced.
Staff were encouraged to be entrepreneurial, and many leveraged their hobbies as content for affinity groups, programs and the portal through which they learned new online organizing tools. Last month, we hosted our annual International Convention online. What is normally a global gathering of thousands came to life online and it was phenomenal. A colleague from Argentina remarked, "there's no such thing as Zoom fatigue if the content is great." Regardless of circumstance, our community can make someone feel valued, inspired and a part of something bigger than themselves.
Of course, it has not been all easy or great. Nothing replaces the power of sharing a Shabbat under the stars, being arm-in-arm during a Havdalah or discovering a new best friend through competitive sports, a music class, or by traveling to a new part of the world. For all the teens we engaged over the last year, virtual has not worked for everyone, particularly for Jewish teens who identify as male or for our teens who live in communities where high-speed internet access is not available. Navigating pluralism and a wide range of Jewish practice has been difficult at times and managing a worldwide platform across all time zones has required extensive staff time as well as a whole new set of virtual skills. We leaned into hybrid experiences wherever and whenever possible, but it's certainly 'not the same'.
Like everyone else, we are eager to get 'back out there', in backyards, in community centers, in parks, at camps, on planes, at exciting venues and beyond. Teens represent the most connected generation the world has ever seen and digital platforms will continue to play a prominent role in their lives. We will continue to take advantage of that reality as one more way to inspire and empower Jewish teens. We will continue to evolve and adapt to deliver the Jewish communal experience and BBYO the teenage generation of our time, and at any time, demands.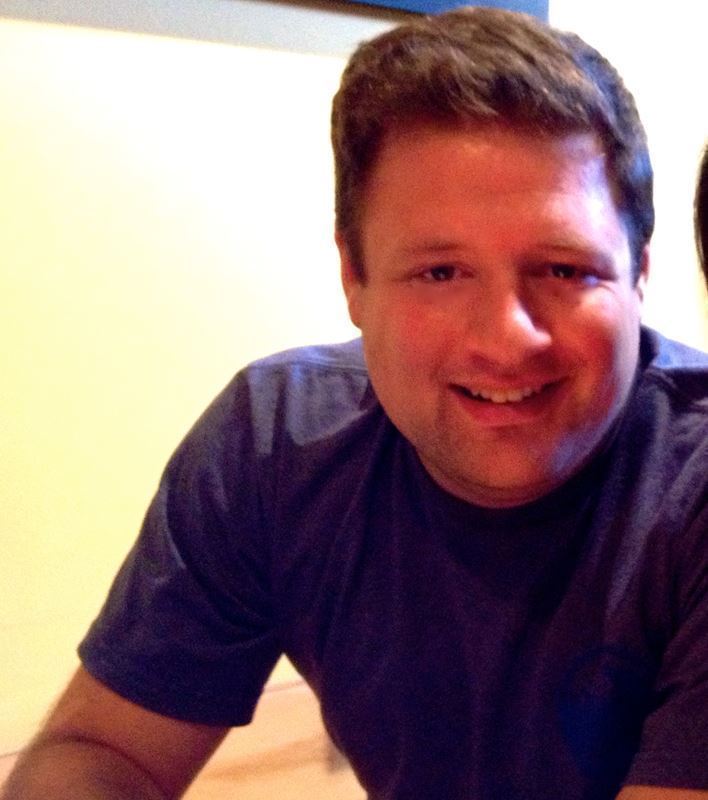 Get To Know The Author
Pilot WFF and WGF/DS Alum Ian Kandel (Class 27) is BBYO International's Vice President for Movement Strategy.