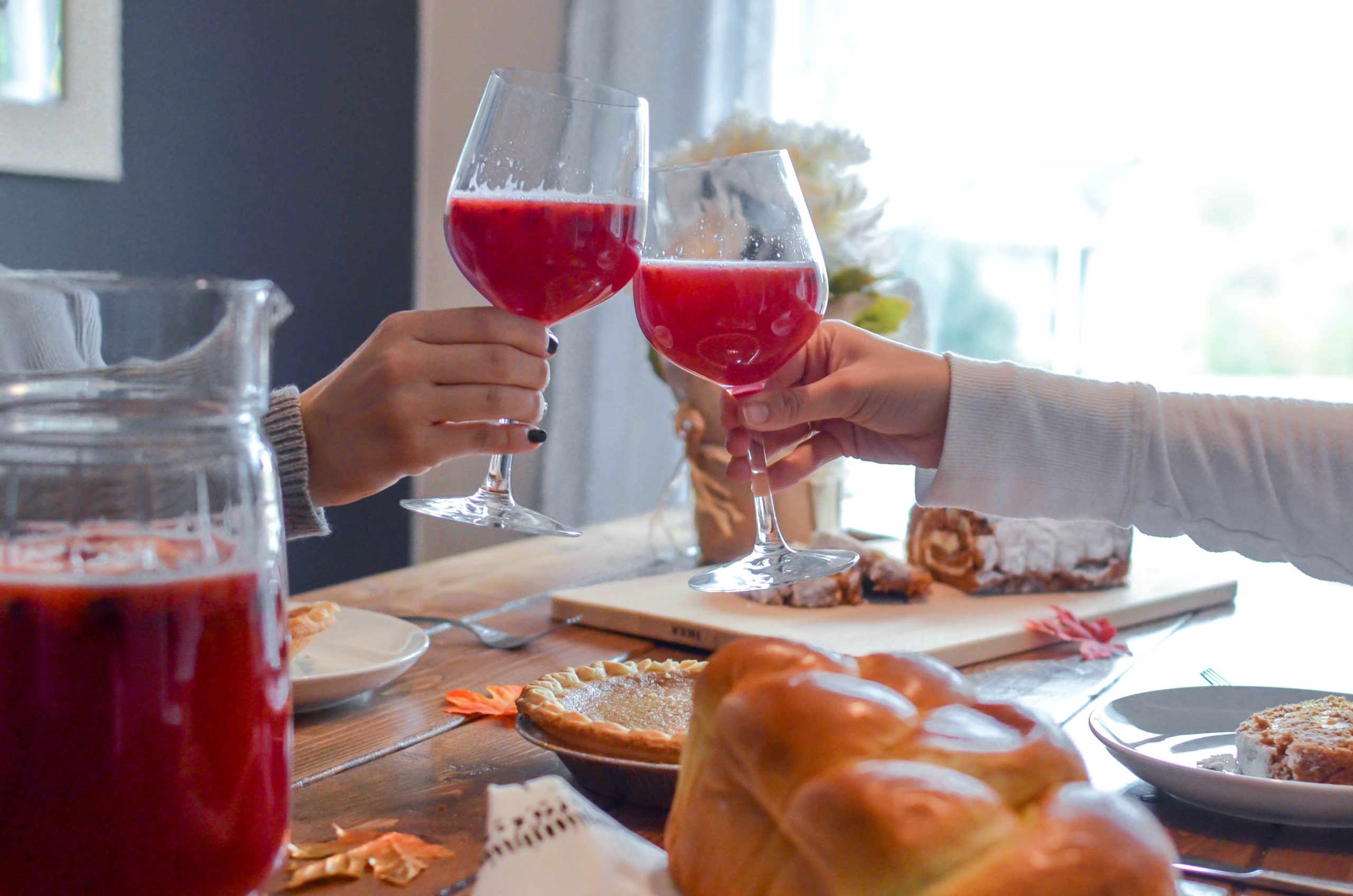 I am guessing that you also have scenes you can replay in your mind with vivid detail, with sights, smells, and a complete view of the moment.  Here are two of mine from chilly fall days in the not-so-distant past. 
The first is a college Parents' Weekend. The buckets of cold rain never stopped — but our daughter walked us from one soggy place to the next, her enthusiasm undiminished.  Early Sunday, six sets of parents trooped gamely, soaking wet, to our kids' favorite breakfast place. In the cacophony of noise at the table, we finally put faces to the names of friends we had heard so much about on the phone.  
Suddenly one young man, Jonah, began to bang his spoon on his juice glass – and when that didn't quiet us down, he raised his voice.  "I have to say something. Please. Please." That second 'please' worked.  "I just want you all to know…" he started and stopped, tried again. "I want you all to know how grateful I am to be here. I mean right here, now, with all of you. I feel safe and strong and real with you.  I wanted you to know. I'm just so grateful for what we have." 
A couple of the kids started to make jokes about how corny Jonah was being but when they saw the tears in his eyes they stopped. It was courageous, not corny.  What was alive in this young man that enabled him to voice his appreciation over omelets and giant cinnamon rolls? A silence followed that should have been awkward but was lovely — full and spacious — a holy moment. I remember it. 
On a cold November afternoon, I accompanied Annie to chemotherapy, a drip of many hours, many needles, many bags. Together we sat and looked at magazines, discussed politics, family, worthwhile podcasts, anything but what was actually happening, anything but her discomfort.  A nurse entered the room to switch meds and Annie thanked her for easing her pain, for being attentive, for going to nursing school, and for choosing this field. And so it was with any doctor or caregiver who entered the room. I was so impressed and frankly surprised. Annie burned a look into my gaze and said, "And thank God I live now when all of this medicine and knowledge exists." I could only respond, "Amen." And I remember it. 
I recall these sacred scenes because they teach the same transformative lesson: how essential it is that we speak, out loud, the gratitude we feel for the blessings of our lives — especially to the people who bring and sustain those blessings. It might be awkward or difficult, we might stumble, it might break the mood or change the subject, we might be going out on a limb, we might cry or make someone else cry, but how silly to let any of that deter us. Words of gratitude, said, and heard, and acknowledged uplift us, nourish us, and help us navigate and survive life's rockiest roads. 
An "attitude of gratitude," no matter how poignant and powerful, can be quite fleeting.  Jewish tradition understands that gratitude may not come naturally to us. In fact, let me ask you – do you know the difference between a Jewish pessimist and a Jewish optimist? 
The Jewish pessimist says, "Oy! Things couldn't get any worse." 
The Jewish optimist replies, "You should live so long!" 
That 2,000-year-old joke could be the reason our sages obligate us to recite the Shehecheyanu. It could be the reason we read multiple prayers of gratitude in the siddur, our prayer book, and the reason we are taught to "bless 100 blessings every day." (Menachot 43b:15). We can assume that the ancient rabbis and their communities were not so different from us and ours. They, too, faced injustice, pessimism, darkness, divisiveness, and hate. Rather than crumble beneath the weight of challenges, we offer thanks and praise, we sing of light and hope.   
It is interesting that we do not actually find an exact Hebrew word for gratitude in rabbinic texts. Instead, we find the expression, hakarat ha-tov — recognizing the good — to emphasize that it takes an effort, requires an action to seek out, to know and to name goodness when we see it, especially when it is but a slim silver lining embedded in very dark clouds.
Researchers consistently find that those who practice gratitude in their everyday lives become measurably happier—and healthier—as well. Those who cultivate gratitude as a permanent trait have an advantage over the unappreciative ones among us. According to University of California psychology professor Robert Emmons, "Grateful people take better care of themselves and engage in more protective health behaviors like regular exercise, healthy diet, and preventive physical exams." Research suggests that expressing thanks helps people better cope with daily challenges and reduces stress, a leading cause of many illnesses. Grateful people tend to be more optimistic, and studies show that optimism boosts the immune system."  A shout out to the parents who made us write those thank you notes! 
And there's more. Participants in these studies reported an enhanced ability to survive unpleasant or difficult tasks by communicating even a glimmer of gratitude to another participant, or even by hearing the voice of another express the same. Gratitude became a source of strength. In hearing or uttering even a faint bit of thanks, individual study participants connected to each other and were transformed into a supportive community.   
If asked to name the ways the world fills me with outrage or if invited to recite my way too long list of what keeps me up at night, I could go on and on easily bringing myself to a string of sleepless nights. Hakarat ha-tov, naming and lifting up the good in life, my many blessings both great and small — this is the holy list that brings joy to my days, the things that relax my tightened muscles and sooth my restless soul at midnight. Yes, hakarat ha-tov, naming the good in our lives motivates us to be diligent in tackling the challenges, the injustices, and the indifference that darkens the spirit. In our despair, we must, as writer Anne Sexton says, " put our ears down close to our souls and listen, listen very hard."  Listen to what? To the gratitude that lives in you. Name it. Out loud, and make it a habit to say it out loud. It will never feel routine; rather, it will become a source of much needed strength. You will remember it.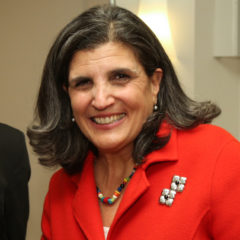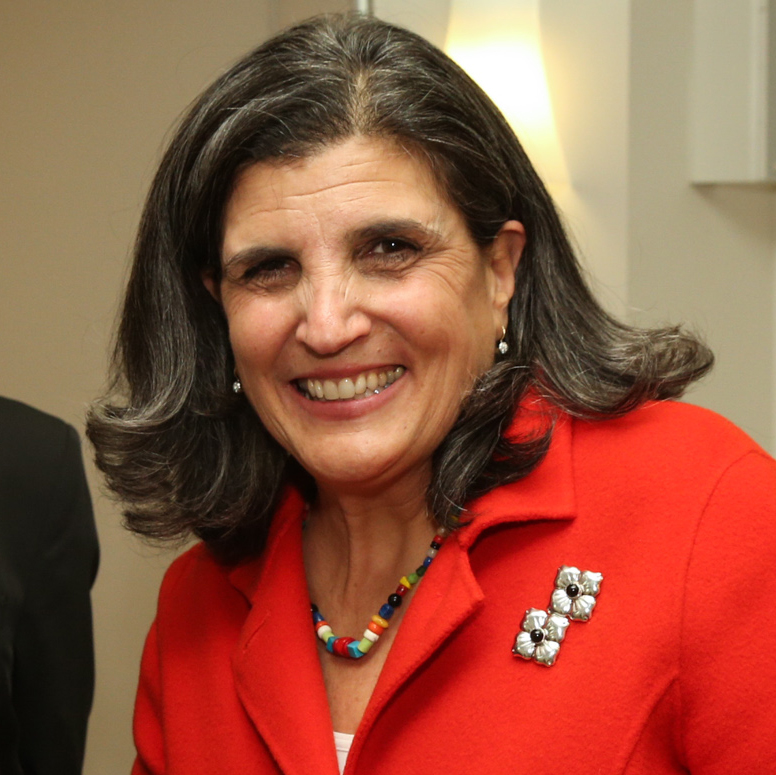 Get to know the author
Rabbi Elka Abrahamson is the President of The Wexner Foundation.