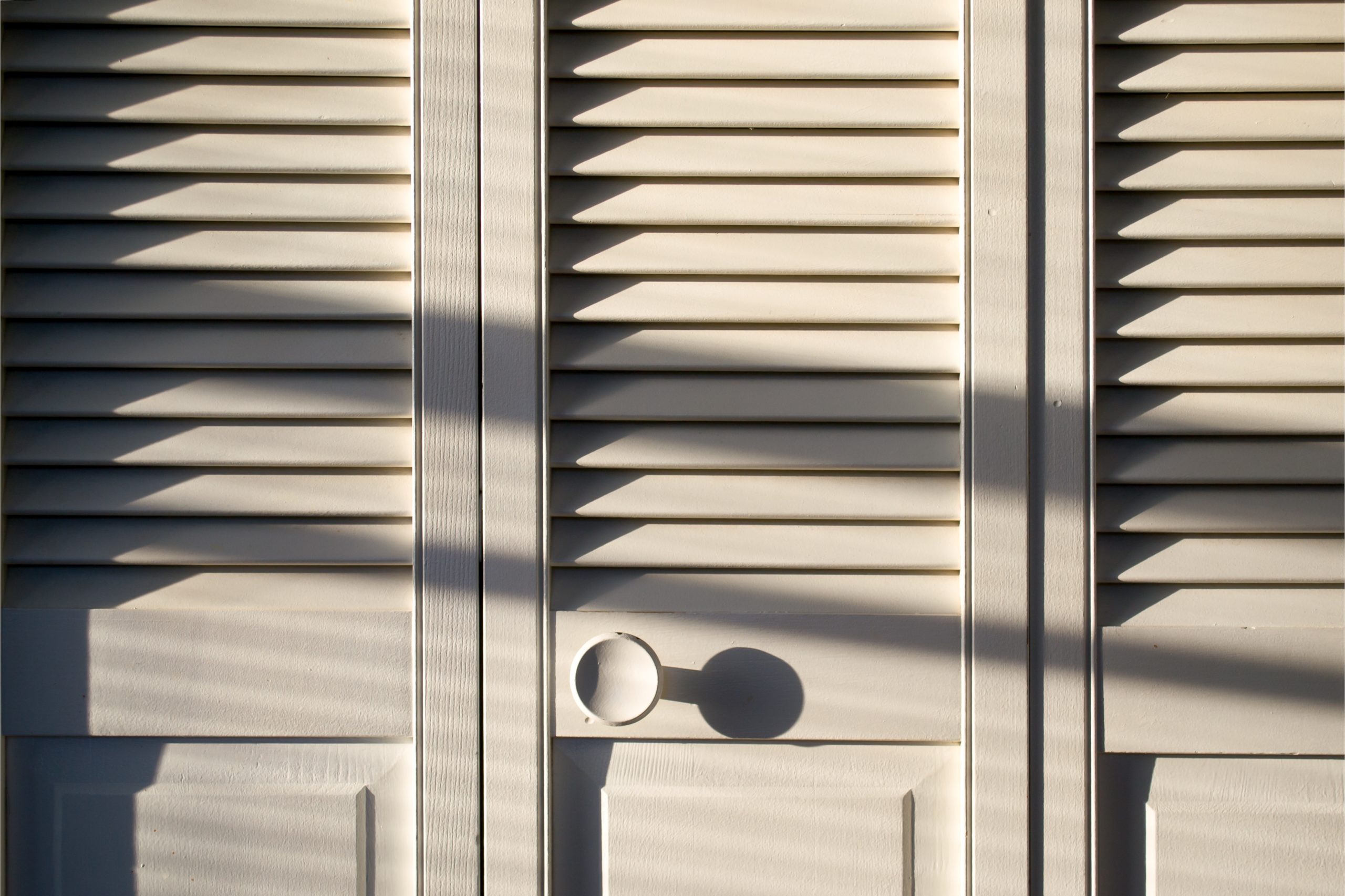 In Conversation
with Dr. Rachel Leventhal-Weiner (WHP New England 21)
Director of Evaluation and Impact, Office of Policy and Management,
Last month, I got to sit down with Wexner Heritage Alumna and fellow sociologist, Dr. Rachel Leventhal-Weiner, to talk about a deep passion we share for data. Whether quantitative or qualitative in our approach, we realized that we are both endlessly and counter-culturally fascinated with collecting, analyzing, and interpreting information.
Below, we share with you a curated transcript of our conversation.
Tali: Rachel, you believe that "everyone has the potential to be (and probably already is) a data person." Really? Can anyone do some kind of evaluation with some integrity? Can anyone measure?
Rachel: Absolutely. We use data all day long. When is the rain going to go away? What's the temperature tomorrow? By using that information to inform my decisions, my day is better. I'm not caught out in the rain. I have an umbrella. I'm in a happier mood. I have a little more control over my day. This is what I mean when I say I feel like everyone is a data person already.
I've seen this happen many, many times. I lead workshops funded by foundations where their "the data person" who does the official reporting comes. But then, I also ask the program person to come. And this program person will invariably say, "I'll come to your workshop, but this is not really for me, it's my colleague Jennifer who does all the things…" and then she starts talking about the data system and the way their data is collected, and her work with families… And then I watch it happen. It hits her. "Oh, my God!" she says, "I make the data."
Program people are actually some of the best data people because they understand the information best of all. Anyone can do this. The struggle is where to start. I tell people to start where you are and document what you have. I mean I don't know the work any better than you know the work. I just know the questions to ask about the work, and I happen to be abnormally curious.
Tali: Abnormally curious? I love that. How does that look?
Rachel: It's true, I am super inspired by and love the work that I do, because I get to talk to people who do jobs that are really different from mine. Last week alone, I spoke to somebody in a correctional facility, and I spoke to people in the Department of Agriculture. I'm speaking to people who are working with incarcerated individuals, 18 to 24, and people who are trying to save all the farmland that's underwater. I mean, what kind of life is this? How exciting! And I don't know any more about correctional procedures, or how to name sheep, but that's what they were actually doing.  My job is to help show the impact of their work.
Tali: I want to double click on your deep insight that, "the struggle is where to start." Can you share more about that challenge and maybe how you've helped people through it?
Rachel: Yes, finding the door to this is really tricky. Generally speaking, I usually help people start by saying what they do. I invite them to look at their mission and study the action words. What do you say you do? At many agencies I work with, it's common for people not even to know what their mission statement is, or they find three versions of it. And that's understandable, because organizations are in flux, but then we tend not to stay aligned between what we say we do and how we are doing it.
It's like having a closet packed full of stuff. And it's so overwhelming if you don't know that you're, say, looking for a red sweater. What's the goal? You need to have lenses through which to make decisions and filter the mess that is in that closet. So, I invite them to try to find something that they can move the needle on or study. Make the universe smaller and start there. Begin with simply looking at data – what kind of information your organization has and creates.
Evaluation is already a next step which involves telling a story about the data, and that can be hard for people to engage with, because it just feels so big.
Tali: That's helpful!  I'm certain those messy metaphorical closets you describe resonate with a lot of people.  So, let's talk about what makes it hard to open that closet door in the first place. What, in your experience, are the main obstacles to even getting near that closet?
Rachel: I tend to see two big ones. First, the messiness of the closet is an obstacle in itself: the whole prospect can just feel so overwhelming.  That's why I try not to even push evaluation as much and begin instead with data analytics. It's like getting people into a cold pool, first they put in a toe, and then they put the foot in; they sit on the side and realize this isn't so terrible. You just say, "I'm in here, and isn't it so hot out there?"  And eventually they get in. But they need the door to go in. Sometimes I say, we're going to do a small evaluation; we're just going to look at your analytics. And that's what I've seen builds the interest. So, overcoming that sense of feeling overwhelmed is a piece of it.
But the other big obstacle is even deeper: fear. People must understand that when you say "evaluation," you don't mean that you're there to clean house. They worry I'm going to take notes on all things they do, and everything is terrible and they're all going to be fired. But that's not what this is all about, of course, and the message to the team is, "you can do this."
Tali: Both of these obstacles ring so true.  And it makes me wonder about those people who do embrace evaluation, how did they become unafraid of it? In our cultures, I would even say that "evaluation" can be a little like a swear word, a dirty word, both in terms of the perceived risks it poses in telling the truth about what's in our closets, and also in the context of supervision practices, where supervisors are also often the folks evaluating employees. The same supervisor who's supposed to help foster growth is also in charge of assessing and making decisions about employees.  I think a lot about how to help disarm people to feel greater curiosity and even excitement about uncovering those data points. Do you have any strategies or approaches that have worked for you?
Rachel: How we move through these ongoing obstacles is a thing I haven't fully resolved yet. But I know that part of the answer is by naming them. It is true that in a competitive funding landscape, showing that you did something well or did a lot of something is important. And that makes evaluation a really tricky thing that people avoid doing in this work because they're worried their data tell bad stories and that they won't look good, right? Learning from failure doesn't get you funded.
Tali: Oh, wow, but what if that were a criterion? Can you imagine if demonstrating that you learned from failure were widely valued and funded, what boost that could lend reflective practice!
Rachel: I think that this requires a lot of trust to be established between professionals and funders. That is why I'm really interested in working in philanthropy, which I think doesn't do a really great job of providing skills to their grantees around this work, even though they expect their grantees to do the work. They expect all their program people to be researchers, even if they aren't.
You know, if you're in a two- or three-year grant cycle, one of the things you can expect is that maybe there's a startup period, and then there's an area of growth and a period of change. Some of the problems that we're trying to solve in the nonprofit and social sector are not problems that can be solved with a yearlong plan.
I look at the US federal funding we have now. It's trying to solve issues of intergenerational poverty with a, "Hurry it up, give me my data."  And I'm telling them, you have to wait a couple of years. I can't tell you that this job training program for incarcerated individuals is going to reduce recidivism. You've got to give me five years.
Tali: That rush and pressure to deliver echoes so true in the Jewish communal context, too. We think we can't afford to slow down, when really, in the long run, we can't afford not to. But in the bigger picture, here, I hear you saying it's important to say that you're not here to clean house, that you're not there to catch anyone in some kind of "gotcha."
Rachel: Yes, the first step is really taking the temperature way down and acknowledging, "I know you're uncomfortable. I'm not here to expose your failures. I just want us to talk about your work, and how we can demonstrate and represent the impact of your initiative in the constellation of all the work you're doing. Let's just talk." At the same time, I don't want to absolve people of their responsibility. They must feel they have agency and responsibility to think about and do this work. And often, it can be for their own internal use. It doesn't even have to be for an external audience.
Tali: Okay, so once people have found the door to that closet, and they are less overwhelmed and less afraid, how do you make the case to them for opening the door and going in? Once the big barriers can be managed, how do you make the case for evaluation?
Rachel: I think you can make the case in two ways.
You can begin to build a culture of curiosity. This hinges on having an interest in data in general, and a data culture. Seems that many Jewish organizations don't tend to have that because they transact on feelings, as in, "oh, we feel so good about how we do x, y, or z." But if you can engage people in developing a culture of curiosity around data – by asking, for example, how do you know you made an impact – if people can get curious about that, they will want to know more things, and ask more questions. That helps people get a glimpse into the power behind knowing.  This can be difficult work because typically you have to have someone – and you only need one critical person – in an organization who cares enough. Someone who says, "I don't really understand this," to disrupt a little bit.
And why would you want to come to work without wanting information? That sounds terrible. It's true, most data analysis is "janitorial;" it's about cleaning it up, so then you can do the thinking about it. And then you can show things that at first don't look very exciting to people, but now they have a grounded story that they can tell about their work. So, I would rather know that I'm going to have to invest an hour in one unfortunate task, but it's going to help 30 people, for example. So, building a culture of asking and of looking at information is one way in the door.
Another way is by having a specific question. In my community, our local Jewish Federation had one question about the Happy Camper Grant. They wanted to know, "should they give one Happy Camper Grant to everybody, or give grants to the people who are most in need of them?" That's a very focused way in that led to asking recipients something about their relationship to the grant and why they took it. It led to looking at what information they may already have to answer the question.
Evaluation is supposed to provide information and help us improve the way we work and serve others. I think that should hopefully be what is motivating. Most people who are in this work are in the work for the feeling of doing good. For me, part of what excites me about the work is going to places and seeing and understanding. I think knowing something leads to feeling excitement around knowing and hopefully begins a cycle of curiosity that never ends.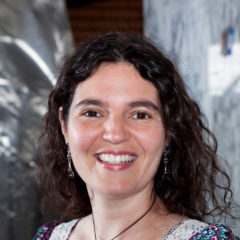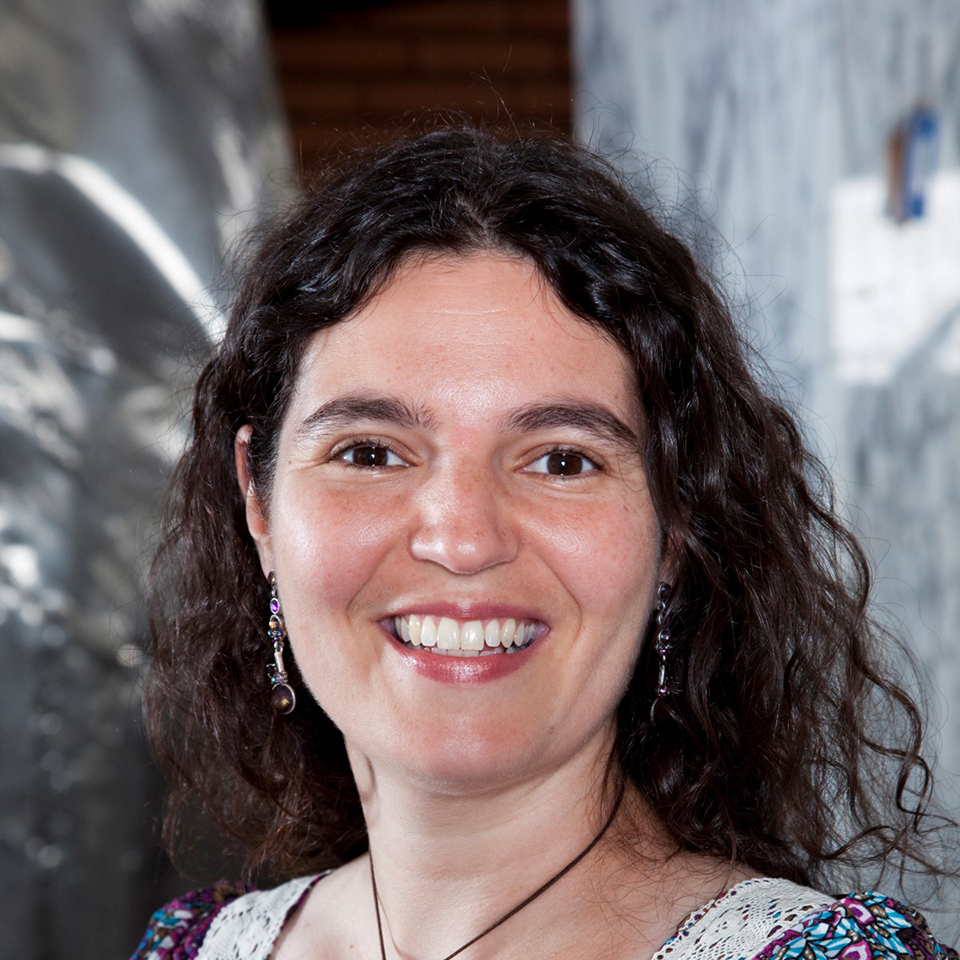 Get to know the author
Rabbi Dr. Tali Zelkowicz (WGF/DS 15) is Director of Curriculum and Research at The Wexner Foundation, where she supports educational initiatives across the suite of the Foundation's seven leadership programs. She has taught courses in Curriculum Design, Pedagogy, Professional Learning, the Sociology of Jewish Education, Jewish Texts, and Liturgy to graduate students in rabbinical, educational, DeLeT, and non-profit management programs at HUC, and she has served as the Head of School at Columbus Jewish Day School. Her articles and chapters on the role of dissonance in Jewish identity formation appear in a variety of journals, magazines and anthologies and she has been invited to serve as a guest scholar at a wide range of organizations, synagogues, and schools. She earned her doctorate at New York University's Steinhardt School of Culture, Education, and Human Development, and received an MA in Jewish Education and rabbinical ordination from Hebrew Union College- Jewish Institute of Religion. Originally from Vancouver, BC, Tali has lived in Los Angeles, New York, and Jerusalem, and she currently lives in Columbus, OH with her film-animating and children's book authoring partner, Benny Zelkowicz, and their two children Gavi and Asher.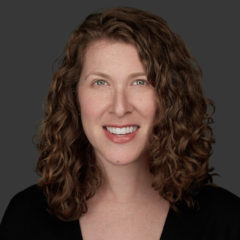 Get to know the author
Rachel Leventhal-Weiner is a sociologist mom, data evangelist and writer. She has built a career advancing the use of data in social sector evaluation and policymaking. Rachel currently serves as the Director of Evaluation and Impact in Connecticut's Office of Policy and Management. She created the CT Data Academy, a public education initiative designed to increase data literacy and expand data capacity in nonprofit organizations, state agencies and community groups. Before leaving the academy to work in the social sector, she spent a decade in higher education as an administrator, professor, and advisor. Rachel earned her PhD in Sociology at the University of Connecticut and her master's degree in Higher and Postsecondary Education from Teachers College at Columbia University. She has written about faculty and family life for the Chronicle of Higher Education, blogs at www.roguecheerios.com, and co-hosted a weekly podcast on gender and gender stereotypes, Boy vs. Girl. Rachel is the proud mother of two exuberant girls. She loves to cook most things from scratch, wishes she had more time to crochet, and cannot get enough time with her husband, David. Rachel and her family hike, dance, swim and read in their hometown, West Hartford, CT.